Hotel Wedding in Mauritius
Hotel Wedding in Mauritius
The warm romantic scenery and spectacular nature of Mauritius provide a fabulous setting for a quiet romantic wedding and honeymoon.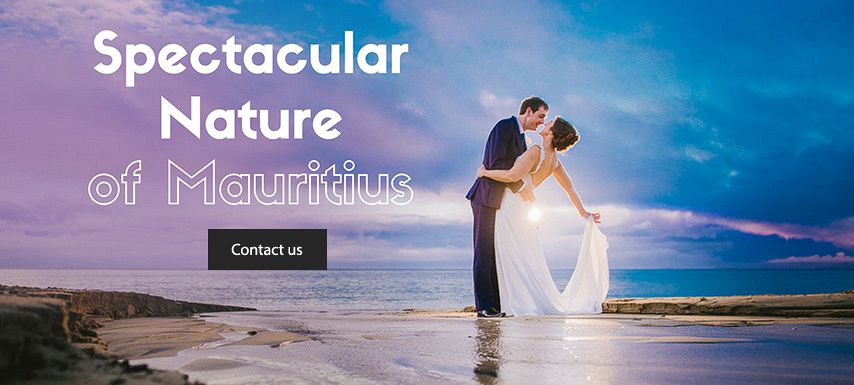 Mauritius has long been established as a wedding and honeymoon destination and is among the top three for weddings abroad.
As well as its incredible natural beauty, Mauritius has some of the best and most luxurious hotels which offer excellent service and facilities in a stunning, sun-drenched background - where your tropical wedding that you always dreamed of can take place.
Weddings on our paradise island are well taken care of, and unequivocally, some hotels have the upper hand: setting, venue, facilities, and accommodation - all play a main part on your special day.
From designer chic luxury to all inclusive, each and every hotel has developed an individual, unique identity that will appeal to each couple.
Here are some of the popular Mauritius resorts to make your vows:
Beachcomber Hotels, where each Beachcomber hotel has spectacular settings where your wedding ceremony can take place, including beautiful sandy beaches, stunning gardens and sumptuous restaurants, each with their specific atmosphere. You can choose between their "Luxury Package" or "Classic Package".
Constance, Le Prince Maurice, offers one of the most elegant and beautiful design with intimate suites and romantic restaurants; a perfect choice for your wedding and honeymoon. The future couple can immerse themselves in their own world of romance. Floating on the calm waters of our crystal clear lagoon and lit by lanterns all along the pathway, Le Barachois, is a haven for romantic couples.
Four Seasons Resort at Anahita proposes specific wedding packages designed as per your taste. You can have a grand or intimate wedding, in a Private Residence or the Bambou beach while including every wish of the future bride and bridegroom, you choose! The Haute Couture package will ensure that all details are taken care of.
Sofitel L'imperial Resort and Spa, whether on the beach or in the romantic gardens, they can arrange for it. Their professional team will take care of all you need whether it is just for the couple or for friends and families.
Sugar Beach Resort has outstanding palm-flecked gardens surrounded by an elegant plantation-style manor house. Future couples may choose from different beautifully decorated wedding venues the hotel proposes.
The Tropical Wedding Package at Heritage Le Telfair Golf & Spa Resort proposes butler service, a private candlelit dinner on the beach and romantic Mauritian bath on the wedding night, together with a massage for the couple with cocktails.
Book Your Wedding Package
Contact Details