Mauritius South East Tour (Private Tour)
97% Level of Satisfaction
Based on 2 reviews
| | |
| --- | --- |
| Location | South East |
| Operating Days | Weekdays Only |
| Duration | 8 hrs |
| Activity Time | 09:00 - 17:00 |
| Transportation | Included in price |
| Comment | As this is a private trip, we can customize the tour route and times as per your prefrences. CLOSED on weekends and public holidays. |
Mauritius South East Tour (Private Tour) - Overview
Discover the serenity of the South East of Mauritius, an area known for its beautiful lagoons, picturesque beaches, and green scenery.
You will get to visit key and important historical sites such as the Eureka House, the Town of Mahebourg, and the Grand Port. Aside from historical sites you will also be able to see nature at its best at the Blue Bay beach, and explore this beautiful untouched part of Mauritius.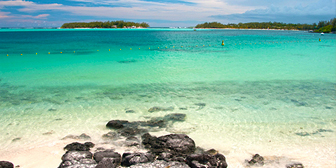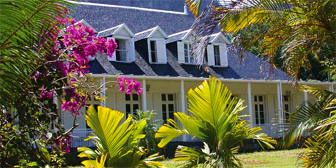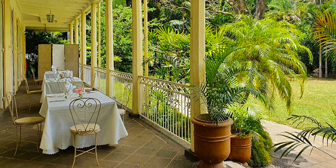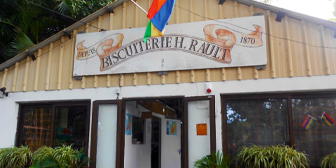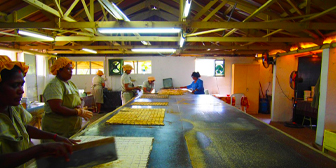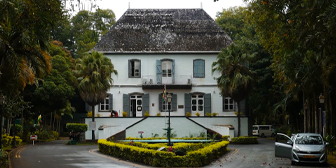 As part of this tour you will visit many sights and attractions in one day:
Visit historical sites in South East Mauritius
Manioc Biscuit Factory- Biscuiterie H Rault
Colonial Eureka House
Mahebourg including the famous Blue Bay beach
Private Transport and Driver
---
Mauritius South East Tour (Private Tour) - Inclusions
The tour includes:
Visit of Vieux Grand Port
Biscuiterie H Rault (Manioc Biscuit Factory)
Eureka House
Town of Mahebourg
Mahebourg Historical Naval Museum
Blue Bay beach
Private transport/Driver
Lunch - optional
The full day South East tour also includes:
Private transportation to all the sites
Pickup and drop off from any hotel or place of accommodation around the island
Personal driver to show you around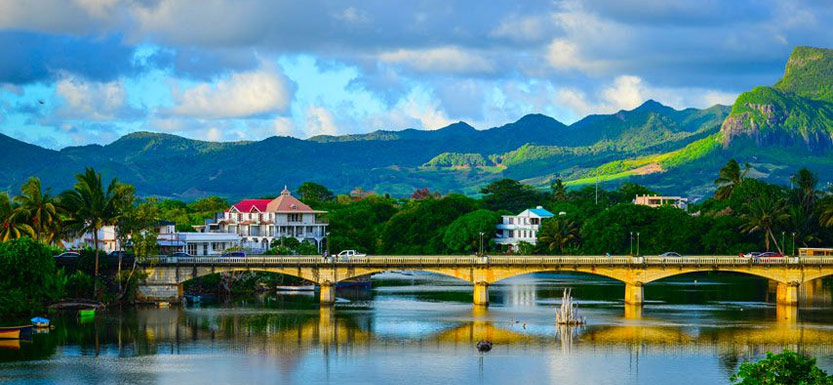 ---
Transportation & Driver Details
Transport is available for an additional supplement which includes a pick up and a drop off from any hotel / place of accommodation in Mauritius.
Car Capacities
You can choose from a selection of vehicles types:
Family Car - Up to 4 passengers
6 Seater vehicle - Up to 6 passengers
Minivan - Up to 10 passengers
About the Drivers
All drivers speak fluent English and French (Upon special request we can organize drivers who speak (additional languages). The drivers, citizens of Mauritius, will be happy to provide you with information about Mauritius and each of its sights.
All drivers are very professional, time efficient and friendly. There is high emphasis on being always on time and providing reliable devoted service to customers.
---
From your hotel / place of accommodation
Start & End times:
(Upon request it is possible to start or finish the tour in a different time)
| | |
| --- | --- |
| Duration: | The duration of the private South East tour is about 8 hours |
| Operation Days: | Tour is available only during weekdays, not available on weekends and public holidays. |
| Departure time: | 9:00 from your hotel / place of accommodation |
| Return time: | 17:00 back to your hotel / place of accommodation |
Please note:
Biscuiterie H Rault (Manioc Biscuit Factory) is Open ONLY on Wednesday, Thursday and Friday
Mahebourg Monday Market is operational only on Mondays. If you book for your tour on Monday, the tour will include some free time at the Market.
---
Departure from place of accommodation at 09.00 A.M.
Visit of Vieux Grand Port
Visit of Biscuiterie H Rault - Manioc Biscuit Factory (Open ONLY on Wednesday, Thursday and Friday)
Visit to Eureka Creole House
Visit of Mahebourg
Optional on Mondays only: Mahebourg Monday Market (See comments for more details)
Visit of Naval Museum of Mahebourg
Visit of Blue Bay
Enjoy a delicious lunch at La Belle Creole- Optional
Drop off at place of accommodation at 17.00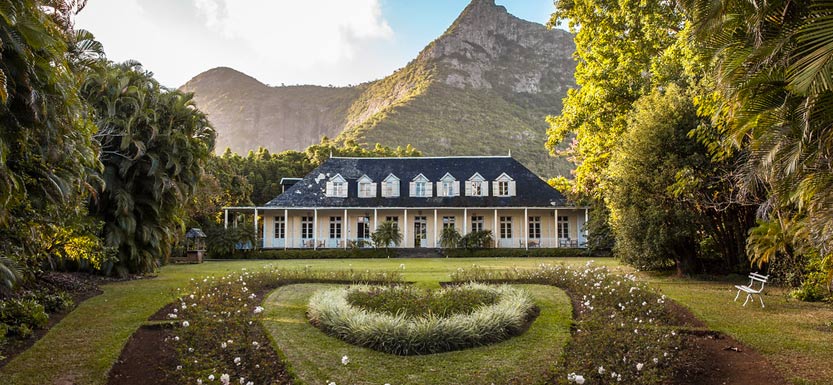 ---
Mauritius South East Tour (Private Tour)
Vieux Grand Port
Vieux Grand Port (or the Old Grand Port) is located in the north of the town of Mahebourg, which served as an excellent port city for trade. It later witnessed the historical Vieux Grand Port Naval Battle in 1810 which was fought between the French Navy and British Royal Navy for the possession of the harbor. This was the only French Naval victory during the Napoleonic wars and it is believed that many lost their lives during this battle.
Biscuiterie H Rault (Manioc Biscuit Factory)
The Biscuiterie H Rault is a unique biscuit factory, located in the south-east of Mauritius. The family owned factory specializes in the production of cassava (locally known as manioc) biscuits. For over a century, the factory has followed the traditional method, producing a wide variety of flavored cassava biscuits. During the First World War, Mauritius was affected with a shortage of rations including flour, so they turned to cassava flour. The biscuit factory had about 100 people working daily in order to supply the entire island with these biscuits. You will have the opportunity to witness the century-old recipe in the making and may even run into one of the family members.
Eureka – Eureka Creole House.
Eureka House is a unique Creole house built in 1830 located by the river of Moka. It is an elegant Créole residence originally owned by British and French aristocrats in the 19th century, the Eureka Mansion and its grounds provide an intriguing glimpse into colonial life. The house is filled with antiques and photos of the period. The house also has a magnificent garden surrounded by waterfalls of the Moka River. Eureka House is reputed to be one of the largest houses on the island, with 109 doors and windows. The Eureka house was restored and opened to the public as a museum in 1986. The house is constructed largely of wood and surrounded by a long, shady veranda. The extensive grounds consist of a curious mix of natural Mauritian plant life, including mango trees and palms, a waterfall and an English-style garden. The museum has areas dedicated to music, art, antique maps, Chinese and Indian housewares and quirky contraptions like a colonial-era shower. You will have a tour of the house and its beautiful gardens.
Mahebourg
Mahebourg is a traditional Mauritian village situated on the southeastern coast of Mauritius. Mahebourg is named after Bertrand François Mahé de La Bourdonnais, one of the most successful governors of the French period. The well-planned wide streets in the old section of Mahébourg still bear testimony to the Dutch and French colonial past. Today Mahébourg is a bustling center of local trade. The new waterfront complex offers you to enjoy nice refreshing walks along the seaside. You will get to explore Mahebourg center and visit the Historical Naval Museum which recounts the epic naval battles of the past between the Royal Navy and the French Navy.
Mahebourg Monday Market
Every Monday there is a big market / bazaar in the center of Mahebourg. The market is definitely worth a visit also for the non shoppers. In case the south east tour takes place on Monday, the tour will include free time at the main bazaar.
Naval Museum of Mahebourg
The Naval Museum of Mauritius contains the reminiscences of the French colonial empire and the replicas of the ancillary that were used in the historical battle. The interesting aspects of the Naval Museum of Mahebourg lie not solely in its collection of exhibits, but also in its history as a building. Built in the 1760's, the fine colonial mansion was built by Mr. Jean De Robillard in the typical style of the era. It is worthwhile to see both the exterior of the building and the different exhibitions.
Blue Bay
Blue Bay beach with its crystal clear turquoise blue water is considered one of the most beautiful beaches in Mauritius. Situated on the southeast coast, not far from Mahébourg, Blue Bay offers a fine stretch of white sandy beach, and deep, clear, light-blue water. Blue Bay is the perfect place for relaxation, swimming and snorkeling, as it is considered the best place for snorkeling in Mauritius. Blue Bay is considered one of the best displays of color variety, changing constantly from sunrise to sunset. It is one of those beaches in the world where it is simply hard to get a bad picture. The contrasts are simply amazing. In the Blue Bay lagoon, the marine flora is alive and blooming.
---
As part of this tour, we offer you to enjoy a delicious lunch and a unique dining experience at the beautiful La Belle Creole Restaurant. Ideally located on the beachfront, you will come across a charming Mediterranean-style deck, which proposes delicious dishes prepared with much skill by the chef to offer you a relaxed dining experience with beautiful scenery. La Belle Creole Restaurant is inspired by local Mauritian touches and using the freshest quality products.
---
The Transportation prices are Per Vehicle (and not per person). You can choose the vehicle type according to the number of passengers in your group.
| | |
| --- | --- |
| Private Daily Tour in a family Car (for up to 4 people): | 85 Euro |
| Private Daily Tour in a 6 Seater vehicle (for up to 6 people): | 95 Euro |
| Private Daily Tour in a Minivan (up to 10 people): | 115 Euro |
The above transportation prices are per vehicle and not per person
Entry Tickets Packages (includes entry tickets to all the sights as part of this tour):
| | |
| --- | --- |
| Price per Adult: | 16 Euro |
| Price per Child (ages 3-12): | 10 Euro |
| Price per Baby (ages 0-3): | Free of charge |
The prices of the entry tickets packages are special discounted prices.
Total Tour Price Per Person: Private Transportation and Entry Tickets to all the sights
| | | |
| --- | --- | --- |
| Number of Participants | Total Price | Price Per Person |
| 2 Adults | 117 Euro | 58 Euro |
| 4 Adults | 149 Euro | 37 Euro |
| 6 Adults | 207 Euro | 34 Euro |
| 12 Adults | 307 Euro | 26 Euro |
| 2 Adults + 2 Children | 137 Euro | 34 Euro |
Lunch Menu at the La Belle Creole Restaurant
---
Reviews
97% Level of Satisfaction
Based on 2 reviews
|
reviewed by Jim Jelich – Australia
|
December 12, 2019
Reaction time to your queries and requests
Travel consultant's professionalism level
Added value given to you by the travel consultant
Consultant's knowledge of Mauritius and the products / services
Overall satisfaction from the customer support service
Level of services provided as part of the activity?
Level of professionalism by activity operator staff / guide
Your level of enjoyment from the activity
Quality of meals & drinks included (if applicable)
Ease of booking the activity
Overall satisfaction from the activity
---
|
reviewed by Michael McShea – Australia
|
May 16, 2017
---