Mauritius Underwater Weddings
Underwater Weddings in Mauritius
This is quite possibly the most unique wedding experience ever! Imagine the memories that you will take home with you after exchanging your wedding vows underwater. Enjoy unique and special ways to celebrate your wedding with either our submarine or undersea walk.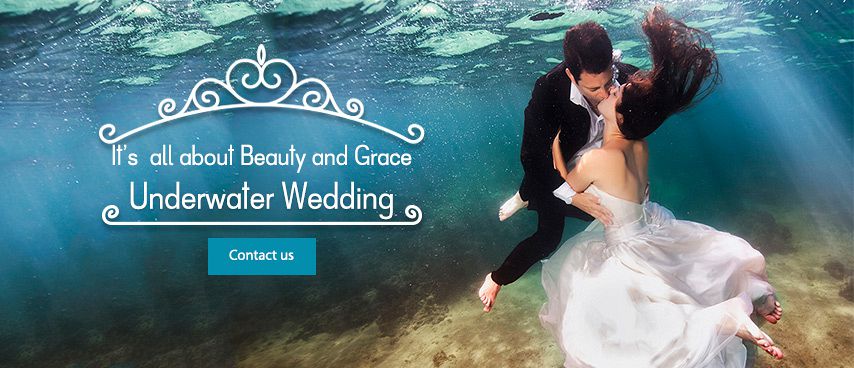 This type of venue is ideal for those looking for an interesting and unique experience for their wedding day.
Explore the depths of the Indian Ocean and exchange your vows in front of the spectacular sea life in our submarine, how romantic.
Exchange your vows surrounded by tropical fish and rainbow-coloured corals of Mauritius with an underwater wedding. Walk down the aisle with sand between your toes in our crystal clear waters.
Admire the underwater world while making vows to share your lives together. Your wedding will be a unique one with a ceremony in the calm and colourful waters of Mauritius.
Mauritius Submarine Wedding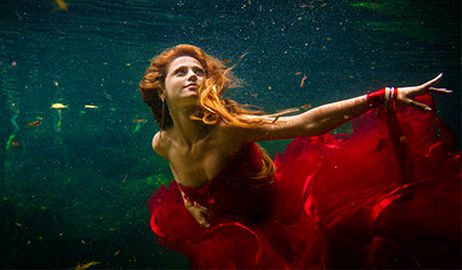 For a very unique wedding, you could marry in an exclusive submarine.
Enjoy a dream adventure of going underwater to as much as 40 meters depth on board of a real submarine to get married... This exclusive dive offers you an original occasion of exchanging your wedding vows underwater.
An unforgettable moment recorded by an underwater cameraman.
There is nothing more romantic than to find your partner and yourself in the deep, surrounded by the peace of the Big Blue...
Underwater Sea Walk Wedding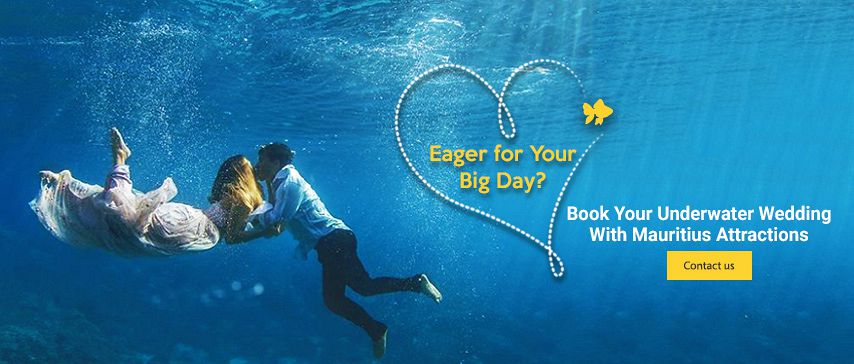 Experience an unforgettable Underwater Sea Walk Wedding in Mauritius! It is a true once in a life time experience for all the non divers out there! Enjoy a dream wedding of going underwater to as much as 4 meters, with the magnificent marine life of Mauritius as your witnesses.
The Underwater Sea Walk offers the ultimate sensation where time stops, worries fade away and getting married underwater becomes possible, safe and easy... Enjoy a safe and fascinating Underwater Wedding on the ocean bed (about 3-4m depth) where your witnesses will be the magnificent marine life of Mauritius, the beautiful fauna, corals, and a wide variety of fish, all in their natural habitat. Qualified experienced guides will accompany you along the course of the Underwater Sea Wedding guaranteeing your maximum safety.
Book Your Wedding Package
Contact Details