Private Horse Riding At Le Morne Mountain
| | |
| --- | --- |
| Location | South West |
| Operating Days | Monday, Tuesday, Wednesday, Thursday, Friday, Saturday |
| Duration | Flexible |
| Activity Time | Flexible |
| Transportation | Offered as Supplement |
"
Did you know?
For with
Lions Interaction / Cheetahs
, you are free to carry your camera with you and take as many pictures you want during the Interaction.
Operating Days
Monday, Tuesday, Wednesday, Thursday, Friday, Saturday
Transportation
Offered as Supplement
"
Did you know?
For with
Lions Interaction / Cheetahs
, you are free to carry your camera with you and take as many pictures you want during the Interaction.
Closed Until Further Notice.
Private Horse Ride Package in Mauritius - Le Morne Mountain - Overview
Selected as World Heritage by the UNESCO, Le Morne represents the fight of the slaves for freedom! Mauritius Attractions offers to take you for a Private Horseback Ride with professional staff in the heart of "Le Morne Brabant" mountain.
You will experience a private horse ride in an emblematic place, along one of the most beautiful mountain trails that Mauritius has to offer. Both beginners and experienced riders are welcome to discover our exceptional Mauritian cultural landscape while on horseback.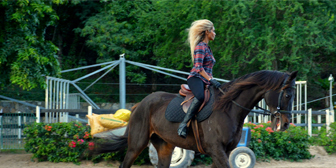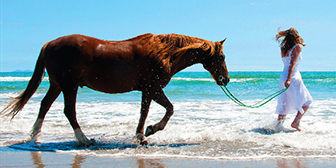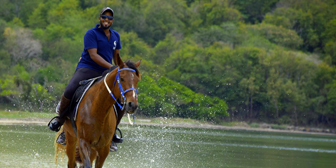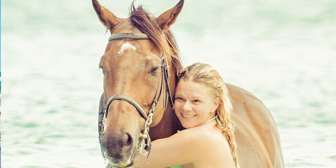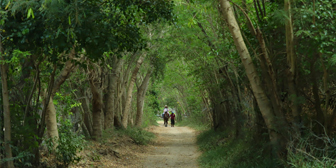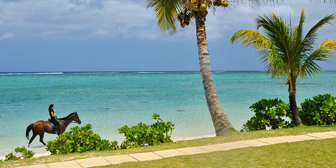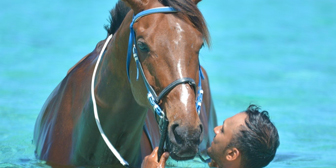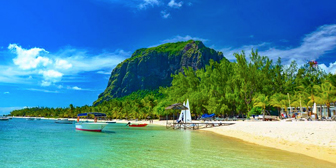 Highlights of this trip:
Private Horse Riding at Le Morne Mountain with complete guidance
Trot uphill along the trail on a majestic horse
Discover the Mauritian landscape and nature in an exciting way
Explore Mauritius' breathtaking natural beauty while unveiling the unique story of Le Morne
Le Morne trail takes you in the midst of green forest stretches with stunning views
---
The 2-Hour Horseback Riding At Le Morne Mountain (Mauritius) includes:
10 minutes initiation before leaving the paddock
Learn how mount and control your horse
2 hours Private horse ride
Horse riding equipment provided
2 professional guides to accompany you along the way
Breathtaking view of Benitiers Island and the Fourneau Island
Refreshments at the end of the horse ride
Spend more time with the horses after the ride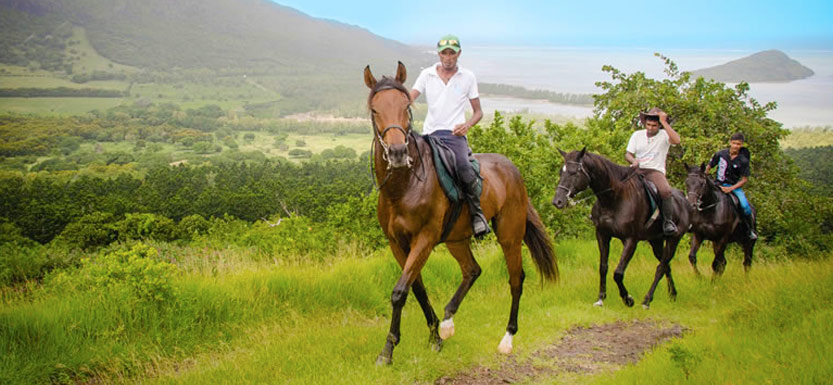 ---
Transportation & Driver Details
Transport is available for an additional supplement and will include pick up and drop off from any hotel / place of accommodation in Mauritius.
Car Capacities
You can choose from a selection of vehicles types:
Family Car - Up to 4 passengers
6 Seater vehicle - Up to 6 passengers
Minivan - Up to 10 passengers
About the Drivers
All drivers speak fluent English and French (Upon special request we can organise drivers who speak additional languages). The drivers, citizens of Mauritius, will be happy to provide you with information about Mauritius and each of its sights.
All drivers are very professional, time efficient and friendly. There is high emphasis on being always on time and providing reliable devoted service to customers.
---
Le Morne, South West Region
Start & End times:
(NOTE: Upon request it is possible to start at your preferred time - depending on the availability)
| | |
| --- | --- |
| Duration: | Approximately 2 hours |
| Opening days: | Monday to Saturday |
| Starting time: | Flexible |
| Operating hours: | 07:00 - 12:00 |
---
Horse Riding at Le Morne - Discover this World Heritage Site on horseback
Spend a magical 2- hour horse riding in a beautiful and serene setting.
Far from the hustle and bustle of the city, located in a very tranquil environment, you will be welcomed by a very friendly staff and will get to know your horse.You will have a 10 minutes initiation before leaving the paddock. For novice riders, the initiation will guide you through the basics of riding, so that you can learn to mount and control your horse, ensuring a maximum of safety and fun during your ride.
Build up your confidence in trotting and galloping in the paddock under the skilled eyes of a professional instructor. Afterwards, you will set out from the stables and go for a private ride to discover Mauritius' lush green nature in an original way through private horseback riding. Since this is a private horse riding trip, the riding pace will be set as per your riding level and preferences.
Horse riding is an exhilarating way to explore the stunning natural beauty of Mauritius while unveiling the unique history of Le Morne Mountain that holds more than one secret. From the private estate at the foot of Morne Brabant, you will climb this breathtaking mythical mountain at the leisurely pace of your horse - an experience not to be missed!
White sandy beaches, crystal clear calm lagoons and beautiful green surroundings; all these make Mauritius a real paradise island. Now, with this private horse ride, you will be able to see it all from up the mountain atop a horse, making it an even more enjoyable and unique experience. To the North, you will have a breathtaking view of Benitiers Island and to the South; you will be able to admire the Fourneau Island, both surrounded by the endless blue lagoon.
Off the beaten tracks, with some chance, you will be able to see the wild stags and get close to them, as a result of the special bond established over the years between your horse and these wild animals.
During your ride, you can have a nice chat with the professional guides, who would be happy to share the history of this mountain and love for the horses with you.
After the 2 hours Private horse ride, you will return to the stables where you will have some refreshments and you can spend more time with the horses.
About Le Morne Cultural Landscape
Le Morne, a rugged mountain that juts into the Indian Ocean at the southwest of Mauritius was used as a shelter by runaway slaves and maroons, through the 18th and early years of the 19th centuries.
Protected by the mountain's isolated, wooded and almost inaccessible cliffs, the escaped slaves formed small settlements in the caves and on the summit of Le Morne. The oral traditions associated with the maroons, have made Le Morne a symbol of the slaves' fight for freedom, their suffering, and their sacrifice, all of which have relevance to the countries from which the slaves came - the African mainland, Madagascar, India, and South-east Asia.
Indeed, Mauritius, an important stopover in the eastern slave trade, also came to be known as the "Maroon republic" because of the large number of escaped slaves who lived on Le Morne Mountain (source: Unesco)
About the Stable
The adult 20 horses and 2 ponies (ideal for children) are kept and trained in this unique environment of Le Morne. The horses are treated and vaccinated. They are taken care of with regular exercise everyday and are fed with freshly cut grass and cereals. These horses are ideal for both beginners and experienced riders. They are very calm and ensure a safe and pleasant ride also for the non-experienced riders.
---
Long jeans, trousers or leggings

Closed shoes

Camera

Mosquito repellent

Spare clothes
---
| | |
| --- | --- |
| Private Horse Riding At Le Morne Mountain | |
| No. of Adults | 135 Euros |
| No. of Children (ages 4-12) | 110 Euros |
---
Closed Until Further Notice.
Booking Attributes