Encounter with Whales in the South West + Breakfast (Half Day)
| | |
| --- | --- |
| Location | South West |
| Operating Days | Monday, Tuesday, Wednesday, Thursday, Friday, Saturday |
| Duration | 4 hrs |
| Activity Time | 07:00 - 11:00 |
| Transportation | Offered as Supplement |
| Comment | The trip is not recommended for pregnant women and persons with medical issues. |
Operating Days
Monday, Tuesday, Wednesday, Thursday, Friday, Saturday
Activity Time
07:00 - 11:00
Transportation
Offered as Supplement
Comment
The trip is not recommended for pregnant women and persons with medical issues.
Encounter with Whales in the South West - Half Day Trip - Overview
If you think you've done all the exciting sea activities, then this package will make its way to your bucket list. For the first time ever, Mauritius Attractions brings you a brand new experience in the Mauritian waters; not your usual encounter with dolphins or whale watching activities. This package offers a fresh take on encountering with mammals - this time in the natural habitat of whales!
This thrilling whale activity is a unique opportunity to discover the spectacular marine mammals and explore their natural aquatic habitat with maximum safety and precautions. Get up close and watch these incredible aquatic giants ballet around and listen to their wailing songs as they swim by; the sight is unbelievable, almost exhilarating and a true experience to behold. To fuel up, you'll be served a light breakfast on board!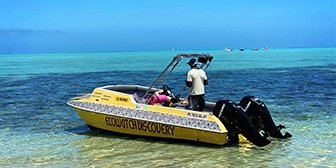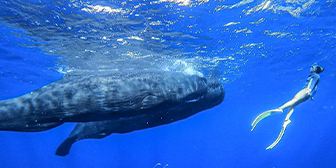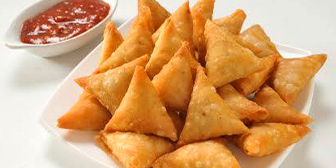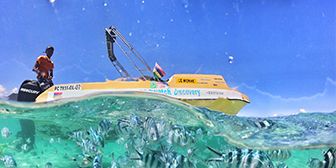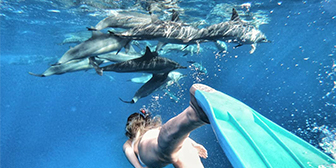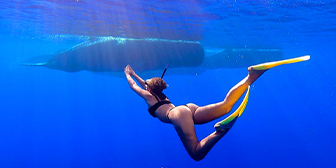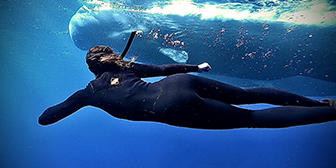 Highlights of this package:
Enjoy a delightful sea trip aboard a comfortable boat
Experience 4 hours of pure bliss amidst the vast blue ocean
Indulge in a unique and incredible encounter with whales
A unique chance to safely admire the mighty mammals
Explore the bewildering underwater world on your snorkelling break
Discover the magnificent scenery of mountains, beach & azure sea
Satiate your hunger with a light breakfast on board
---
The Memorable Whales Encounter in Mauritius (Half Day Trip) includes:
4 hours at sea on a shared basis
Exciting boat trip along the west coast
Encounter with whales in their natural habitat
Snorkelling break
Light Breakfast served on board
A selection of local delights & drinks
Snorkelling equipment
Safety and security measures
Optional: 5 Photos & 2 Videos (for a supplement, payable per person)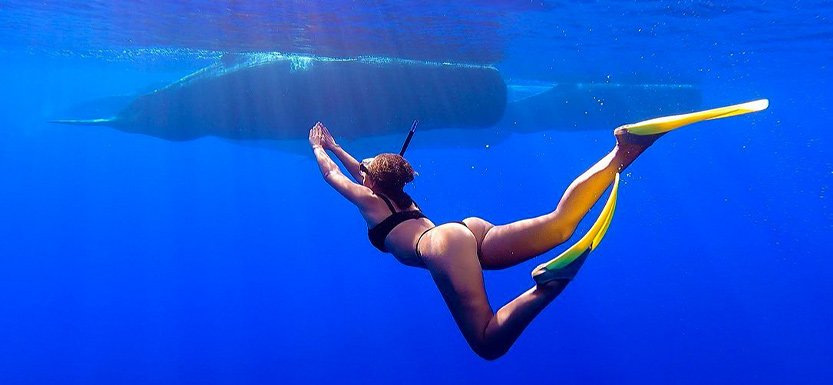 ---
Transportation & Driver Details

Transport is available for an additional supplement and will include pick up and drop off from any hotel / place of accommodation in Mauritius.

Car Capacities
You can choose from a selection of vehicles types:
Family Car - Up to 4 passengers
6 Seater vehicle - Up to 6 passengers
Minivan - Up to 10 passengers
About the Drivers
All drivers speak fluent English and French (Upon special request we can organize drivers who speak additional languages). The drivers, citizens of Mauritius, will be happy to provide you with information about Mauritius and each of its sights.
All drivers are very professional, time efficient and friendly. There is high emphasis on being always on time and providing reliable devoted service to customers.
---
Rivière Noire, South West Region
| | |
| --- | --- |
| Duration | 4 hours |
| Operational Days: | Monday to Saturday |
| Activity time: | 07:00 - 11:00 |
---
About the Whales Encounter in Mauritius with Breakfast
Encountering whales is an incredibly moving experience and probably one of those which marks us forever! In just 4 hours, you'll go from admiring strikingly beautiful scenery and unspoiled landscapes to having the time of your life with the giant mammals of the ocean.
Get on the boat and feel the excitement build up as you move closer to the whale watching site. The cheerful skipper will tell you more about the activity as well as gladly brief you on the whales and their habits, guidelines for a sustainable whale encounter and security measures during your boat trip. Moreover, you'll be informed on the types of whales you can encounter in the Mauritian waters.
Live this unforgettable moment at sea, taking in each and every second, soaking in some vitamin sea, feeling the cool breeze in your hair and exhaling the negativity. More than just a sea trip, this is a moment for you to sit back, relax and contemplate life as you watch the water move up and down, crashing with rage at times and flowing serenely at others.
With some luck, you may also see the whales jump out of the water or splash you with their huge tail, offering unique once-in-a-lifetime memories and picture-perfect moments. However, even if the giants of the sea are shying away on that day, you'll still be able to spot rainbow-coloured schools of fish through the crystal-clear water on your snorkelling break. Either way, you get to be in the midst of the vast ocean and bask in pure tranquillity away from the mainland.
Once you're back onboard, you will be served a nice, light breakfast to replenish your energy. Savour the tastiest cakes, flaky samoussas, chilli bites, fresh pineapples and quench your thirst with some hot or cold beverages.
By the end of the trip, you will be taken back to the point of embarkation, feeling content and grateful, still thinking of your whale encounter. If you wish to cherish this feeling for life, you can get a few pictures and videos of your underwater encounter for just a small supplement!
A little information about Whales in Mauritius
It is possible to find many different types of whales in Mauritius. The most common whales are: Blainville's Beaked Whale, Grey's Beaked Whale, Dwarf Sperm Whale, and the Sperm Whale which is the most famous whale in Mauritius.
The Sperm Whale is the largest species of toothed whale, with adults growing to be about 15-18 metres (50-60 feet) long, and weighing about 45-70 tonnes. The body of sperm whales is robustly proportioned, with paddled-shaped flippers. The lower jaw is always relatively small and thin relative to the upper jaw. The Sperm Whale dives to great depths to find food, and it eats squid, fish, and even sharks.
---
Sun cream
Towels
Swimming suit
Hats
Spare clothes
---
Encounter with Whales - Half Day Trip in the South West : Breakfast Menu
---
| Encounter with Whales - Half Day Trip in the South West + Breakfast | |
| --- | --- |
| Price per Participant: | 72 Euros |
| Photo & Video Supplement: | 35 Euros / Pax |
---
Booking Attributes