Exclusive Overnight Catamaran Trip along the North Coast
| | |
| --- | --- |
| Location | South West |
| Location | North |
| Operating Days | All Days |
| Duration | Flexible |
| Activity Time | Flexible |
| Transportation | Offered as Supplement |
| Comment | Activity Time: 10:00- 15:30 (next day) - 29.5 Hours |
Transportation
Offered as Supplement
Comment
Activity Time: 10:00- 15:30 (next day) - 29.5 Hours
Exclusive Overnight Catamaran Trip along the North Coast - Overview
If you're an avid thalassophile, then you might as well start packing your bags because we are taking you on a private catamaran trip that gives you the chance to be at sea for longer than just a regular beach day. This exclusive Mauritius Attractions offer is a thrilling way to explore the Northern Coast, starting from the South Western region of the island, with All Inclusive meals to keep your belly happily filled.
Get onboard a 36ft, newly refitted catamaran and cruise the blue lagoon with your favourite people. Admire the unique, unmatched views where the scenic Indian Ocean meets the clear blue Mauritian skies. Sail towards Balaclava, before continuing your journey to the beautiful islet of Coin de Mire, then back to La Balise Marina the next morning.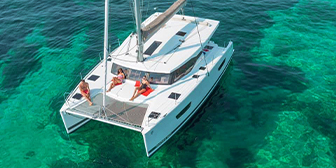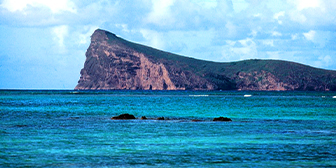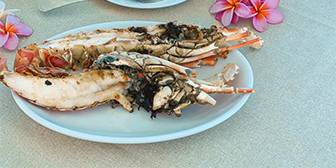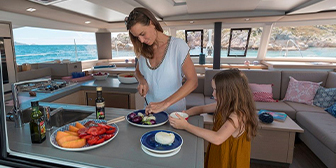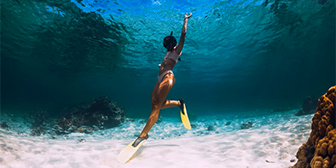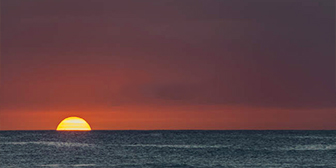 Highlights of this Activity:
Private All Inclusive overnight catamaran trip with your favourite people
Sail from the south western region up to the northern coast in full glory
Witness unique seascapes along the way and feast your eyes on exceptional views
Discover the beauty of the underwater life during your snorkelling breaks
Take a refreshing swim in the crystal clear Mauritian waters
View the beautiful islet of Coin de Mire with its unique fauna & flora
Let the sound of waves lull you to sleep aboard the Pajot Mahe 36 Catamaran
---
Exclusive Overnight Catamaran Trip along the North Coast includes:
Private overnight catamaran trip exclusively with your loved ones
All Inclusive trip with all meals & drinks offered
Accommodation in a private cabin aboard the catamaran
Depart from La Balise Marina up to the northern coast
Unique seascapes and exceptional views along the way
Cruise to Coin de Mire Island (or an alternate location depending on weather conditions)
Swimming & snorkelling breaks
Access to the fully-equipped Pajot Mahe 36 Catamaran facilities
Personalised service from the crew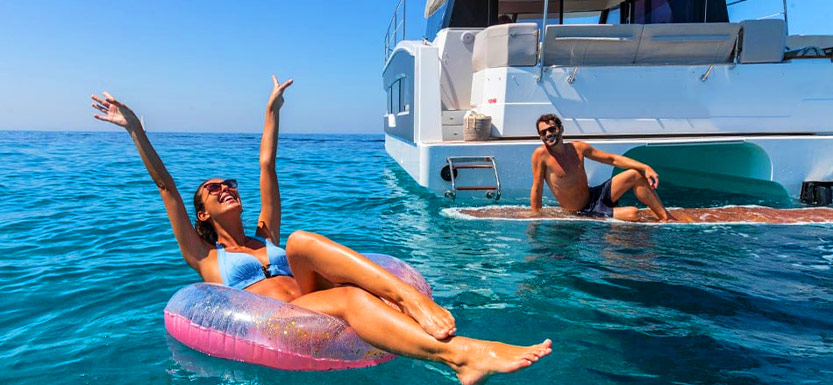 ---
Transportation & Driver Details
Transport is available for an additional supplement and will include pick up and drop off from any hotel / place of accommodation in Mauritius.
Car Capacities
You can choose from a selection of vehicles types:
Family Car - Up to 4 passengers
6 Seater vehicle - Up to 6 passengers
Minivan - Up to 10 passengers
About the Drivers
All drivers speak fluent English and French (Upon special request we can organise drivers who speak additional languages). The drivers, citizens of Mauritius, will be happy to provide you with information about Mauritius and each of its sights.
All drivers are very professional, time efficient and friendly. There is high emphasis on being always on time and providing reliable devoted service to customers.
---
La Balise Marina, South West Region
| | |
| --- | --- |
| Operational Days: | Everyday (subject to availability) |
| Activity time: | 10h00 - 15h30 (next day) |
| Duration: | 29.5 hours |
---
About the Exclusive Overnight Catamaran Trip along the North Coast
Get ready for an exclusive overnight trip with all inclusive meals in company of your friends and family! Set sail on the azure blue lagoon of La Balise Marina, and begin this wonderful journey from the beautiful south western region of Mauritius. The marvellous sea adventure starts bright and early in the catamaran, taking you along the pristine coast, with an opportunity to spot some mighty dolphins swimming with grace in the ocean.
Soak in the sun aboard the Pajot Mahe 36 - a luxury catamaran equipped with all the comfort you need, whilst sipping on your drinks as you sail towards the northern coast. Throughout the day, the skipper will make several stops for you to swim and snorkel in some prime spots. What better way to have a glimpse into the vast underwater life than with bright coloured corals and tropical fish standing out in the crystal clear water.
The catamaran will eventually be moored at Balaclava, a tiny village boasting a marine park, nestled in a secluded cove in Turtle Bay. Savour your divine lunch with even more heavenly views of the turquoise waters and the coastline, studded with the most beautiful, luxury hotels. Relish a good carbonara paired with dessert for lunch or opt for the succulent premium lobster menu for a surcharge.
Continue this memorable trip along the pristine coastline up until you near the mesmerising islet of Coin de Mire. Also known as Gunner's Quoin, this is the best place to discover fish species like Damsel fish, Surgeonfish, Butterfly fish, juvenile Sailfin tangs, as well as tiny Pipefish and large Trumpet fish without the need to go diving.
This is also a great opportunity for those who enjoy bird watching; catch numerous native birds such as our famous national bird- the Pailles en Queue flying around the Coin de Mire island or nesting in the cracks of the cliffs. Be sure to capture these alluring sceneries which are unique to our island.
Depending on weather conditions, your skipper might take you to another equally beautiful spot with the iconic greenery, native fauna and flora and of course, stunning views that you can never grow tired of.
Coming to the more fun part of this package, you get to spend the night onboard the newly fitted catamaran cruise, which means ample time to take in this incredible experience at sea. Watch the sun go down at sunset, witness the kaleidoscopic colours of the glorious sky slowly fade into a dark, mysterious one, studded with twinkling stars surrounding the ever-glowing moon.
Indulge in a flavour-filled BBQ dinner with refreshing salads and a decadent pineapple bavarois. Feel the cool seabreeze at night and bask in the tranquil, peaceful atmosphere where time seems to come to a halt. Reconnect with yourself, let the wavering water carry away your stress and sleep peacefully to the gentle sound of waves.
The next day, you will wake up feeling as refreshed as ever, ready to continue your journey towards La Balise Marina for the last few hours of ultimate delicacy, beauty and happiness. Refuel your energies with a filling breakfast, and treat yourself with more culinary goodness for lunch.
This package is all inclusive, which means you can help yourself to a selection of alcoholic and non-alcoholic drinks throughout your cruise.
Let go and bask in the warm sunlight and experience pure relaxation while feasting your eyes on the most aesthetic scenery you could ever wish for! A memorable experience to take back with you as part of your holidays in paradise Island.
About the Catamaran
Vessel type: Sailing Catamaran ( Fontaine Pajot - Mahe 36 )
Year: 2015 (refitted in 2022)
Number of pax: 6 (overnight)
Length: 11 metres
One mainsail and genoa
Tender boat
3 cabins ( owner's version )
Deck shower
Galley
One bathroom & head (toilet)
Beach towels
Snorkelling equipment
---
Overnight bag with personal belongings/ essentials

Spare clothes

Sunglasses

Sunscreen

Swimsuits

Camera or phone

Snorkelling gear (recommended to bring your own for sanitary reasons)
---
Exclusive Overnight Catamaran Trip along the North Coast - Overnight Menu
---
| Exclusive Overnight Catamaran Trip along the North Coast | |
| --- | --- |
| Exclusive Catamaran including F&B | 1350 Euros for 2 Pax |
| Additional Passenger | 85 Euros |
| Supplement for Lobster | 45 Euros / Pax |
---
Booking Attributes