Guided Hike in Rodrigues + Bee Farm Tour + Lunch on Ile Gombrani
| | |
| --- | --- |
| Location | Rodrigues |
| Operating Days | All Days |
| Duration | 7 hrs 30 mins |
| Activity Time | 08:30 - 16:00 |
| Transportation | Offered as Supplement |
| Comment | Maximum number of participants: 12 |
Activity Time
08:30 - 16:00
Transportation
Offered as Supplement
Comment
Maximum number of participants: 12
Please note that this activity is not operational until further notice.
Guided Hiking Trip in Rodrigues with a visit to a Traditional Bee Farm Tour and a Sailboat Trip To Ile Gombrani with Lunch - Overview
Enjoy a unique and educational experience unlike anything you've done before, having guided hike offering spectacular views along the entire track, including a visit to a traditional bee farm in Rodrigues, brought to you by Mauritius Attractions.
Once you're done exploring around, you'll embark on a sailboat headed to the pristine Ile Gombrani where sheer serenity awaits. There, life comes to a halt- you're dropped on a long stretch of white sandy beach with ample time to laze around, tan under the golden sun or to dip your toes in the inviting blue sea whilst the aroma of a delish BBQ lunch fills the air...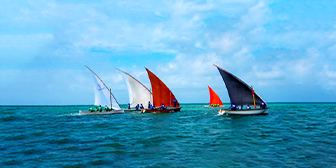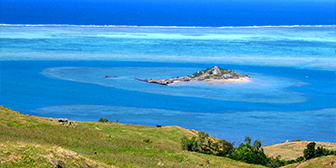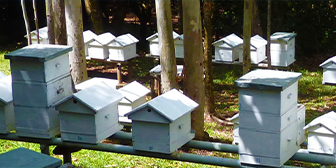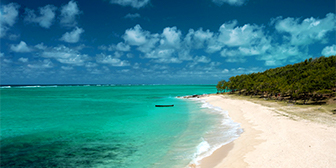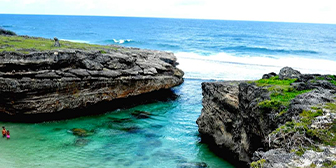 Highlights of this Activity:
Enjoy a guided visit to a traditional honey bee farm
Seize the opportunity to buy organic local products
Hike all the way to Anse Baleine, accompanied by a guide
Hop on a sailboat headed towards the beautiful Ile Gombrani
Relish a tasty BBQ meal for lunch, served on the islet
Free time to laze on the beach, stroll around & swim in the lagoon
---
Great inclusions awaits as part of this Guided Hiking Trip Package in Rodrigues:
Visit to the traditional Miel Victoria Bee Farm
3-hour Guided Hike to the South of Rodrigues
Experienced Guide by your side throughout the trip
Sailboat trip to Ile Gombrani
BBQ Lunch on Ile Gombrani
A selection of Drinks (in moderation)
Leisure Time on the Islet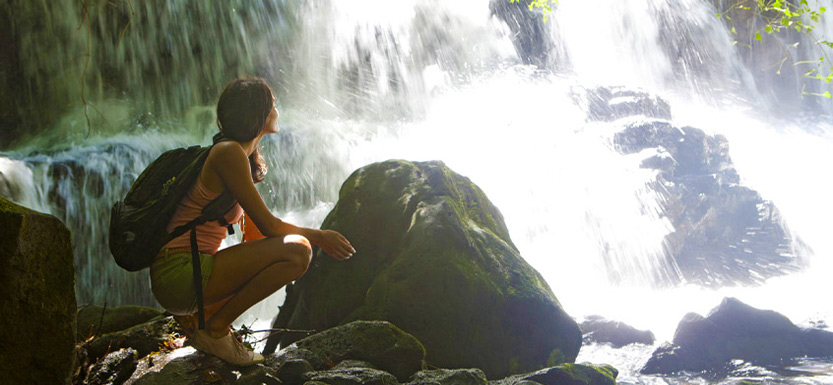 ---
Transportation & Driver Details
Transport is available for an additional supplement and will include pick up and drop off from any hotel / place of accommodation in Rodrigues island.
Car Capacities
You can choose from a selection of vehicles types:
The car / vehicle will depend on the number of participants
About the Drivers
All drivers speak fluent English and French. The drivers, citizens of Rodrigues, will be happy to provide you with information about Rodrigues and each of its sights.
There is high emphasis on being always on time and providing reliable devoted service to customers.
---
| | |
| --- | --- |
| Operational Days: | Monday to Sunday |
| Duration: | 7 Hours 30 Mins |
| Activity time: | 08h30 - 16h00 |
---
More About this Guided Hiking Trip Package in Rodrigues
Meet up with the guides at Mont Lubin for the briefing of the day before starting your fun-filled journey.
You will first visit the traditional bee farm known as Miel Victoria to get an insight into the lives of bees and honey production. Learn about beekeeping in Rodrigues from local experts who'll even show you around the hives at the back, whilst also having the opportunity to buy organic local products. Rodrigues honey is renowned throughout the Indian Ocean and is often used by Mauritius' finest chefs.
Afterwards, you will hike for around 3 hours to the south of Rodrigues until you reach Anse Baleine, a cove with an estimated terrain elevation of 213 metres above sea level. From there, you get to take in breathtaking views of the turquoise lagoon and the point where it meets the blue sky- a sight to behold.
After that, it'll be time to embark on a sailboat that will take you to the paradisiacal islet of your dreams- Ile Gombrani. A scintillating lagoon. A crystal beach. Nature-gifted volcanic rock sculptures. It couldn't get any better; life couldn't get any better.
Once on the island, a delicious BBQ lunch and drinks will be served. A sumptuous grilled fish with a side of cooked octopus salad along with potato salad, papaya salad and green salad will fill your plate and eventually your tummy for lunch. Pair your meal with some of the cooling beverages on offer- punch, beer, mineral water, fruit juice & soft drinks.
A hearty lunch calls for a nice little walk. And what better place than the beach of Ile Gombrani to stroll around, feet in the sand. Feel the cool breeze in your hair, soak in the salty scent and admire the beauty of the natural surroundings. Whilst you're there, you might as well lie back on the beach and fully unwind or dip your toes in the crystal-clear Rodriguan waters to refresh your senses.
It's gonna be hard to say goodbye to such a place that leaves a mark on your heart but all good things must come to an end… Enjoy the final ride back, contemplating the stunning seascape and clicking as many pictures as your heart desires!
---
Sunscreen
Hiking shoes (compulsory)
Camera
Mosquito repellent
Water
Spare clothes
Towel
Hat
Sunglasses
Masks
Tuba
Flippers
---
BBQ Lunch on Ile Gombrani - Meal Details
---
| Guided Hike in Rodrigues + Bee Farm Tour + Lunch on Ile Gombrani | |
| --- | --- |
| Price per Person | 65 Euros |
---
Please note that this activity is not operational until further notice.
Booking Attributes