Heli-Adventure : Helicopter Flight to Flat Island with Champagne
| | |
| --- | --- |
| Location | North |
| Operating Days | All Days |
| Duration | Flexible |
| Activity Time | Flexible |
| Transportation | Offered as Supplement |
| Comment | This tour is offered on a shared or private basis for a maximum of 4 participants per group |
Transportation
Offered as Supplement
Comment
This tour is offered on a shared or private basis for a maximum of 4 participants per group
This Activity is Not Available.
Heli-Adventure : Helicopter Flight to Flat Island with Champagne Break- Overview
Hop on a helicopter and visit the famous Flat Island of Mauritius.
Get to fly over the north coast of Mauritius and have an unobstructed aerial view of the islets and the different hues of blue the lagoon is made of. You will get to have a champagne break as well to make this whole experience even more luxurious.
This is the kind of activity you would love to share with a special someone, your family or friends, for it is way too amazing to experience alone. However it does not stop the solo rangers from enjoying it. The Helicopter Flight to Flat Island provides you with a superb panoramic helicopter tour so that you can experience intense but magical moments that are sure to provide you with great relaxation and conviviality.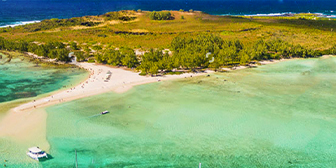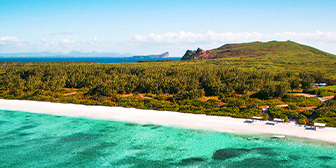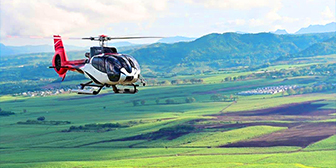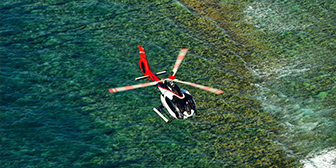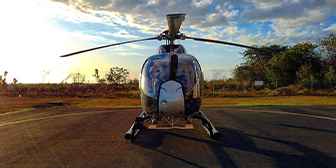 Highlights of this package:
Explore the north coast of Mauritius aboard a state-of-the-art helicopter
Enjoy the beautiful landscape and admire the crystal clear waters from the sky
A truly luxurious and VIP experience versus typical catamaran cruises to Flat Island
Enjoy a moment of conviviality with some champagne, amazing views and great company
Choose to enjoy this experience your partner, family of friends - offered on shared or private basis
---
Heli-Adventure : Helicopter Flight to Flat Island with Champagne Break- - Inclusions
Helicopter Flight to Flat Island
Personalised welcome upon arrival
Sightseeing over the north coast and northern islets
30-min Champagne break on Flat Island
Glass of Champagne for each person
Optional: Exclusive helicopter flight for up to 4 pax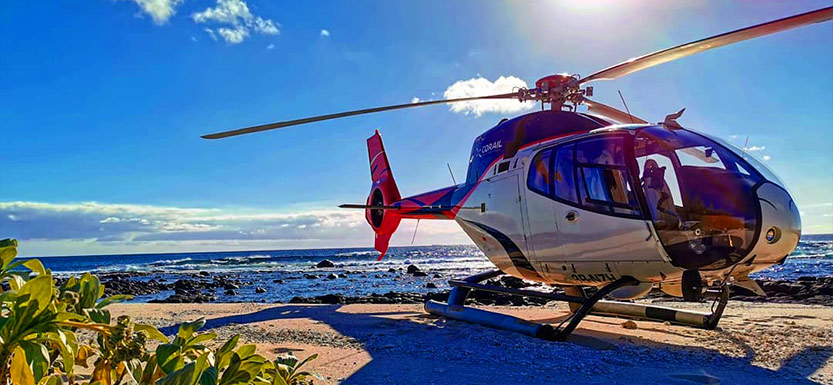 ---
Transportation & Driver Details
Transport is offered for nearby hotels around the northern part of the island and is available for an additional supplement and will include pick up and drop off from any hotel / place of accommodation in Mauritius
Car Capacities
You can choose from a selection of vehicles types:
Family Car - Up to 4 passengers
6 Seater vehicle - Up to 6 passengers
Minivan - Up to 10 passengers
About the Drivers
All drivers speak fluent English and French (Upon special request we can organise drivers who speak additional languages). The drivers, citizens of Mauritius, will be happy to provide you with information about Mauritius and each of its sights.
All drivers are very professional, time efficient and friendly. There is high emphasis on being always on time and providing reliable devoted service to customers.
---
Start & End times:
(Note: Clients can choose what time they would like to be picked up and dropped off (within operating hours and subject to availability)
| | |
| --- | --- |
| Activity Time: | Flexible (between 08:30 - 17:00)* |
| Duration: | Flexible |
| Flight: | 20 minute flight |
| Champagne Break: | 30 minutes |
---
About the Heli-Adventure : Helicopter Flight to Flat Island with Champagne Break
Grab the chance to soar over the beautiful Mauritius and its lagoons and enjoy a glass of Champagne on Flat Island with the best of views! A moment to share with your loved ones and one which will definitely be a highlight of your trip to Mauritius.
Get onboard this incredible adventure by hopping on the helicopter from the base in the north of the island. Feel the excitement build as you rise up to the sky. From buildings to tree tops and finally the sea, you will be able to catch an unobstructed view of the region as you make your way towards Flat Island. The white sandy beaches fading into the turquoise blue of the lagoon, a view to behold. As you leave the mainland the blue sea will turn into a gigantic drape of dark blue with a silver shine where the sun hits. You will also be able to see other surrounding islets during your flight. Soar over the Indian ocean and make the most of it by taking as many pictures as you need to immortalise this moment.
As you land on Flat island, you will be greeted with the sound of waves lapping gently against the shore, powdery white sands and dancing filaos trees. The island is famous for offering a private island experience, with a more intimate atmosphere - the pristine beaches have fewer people, making it the perfect setting for a lazy beach day.You will be served a beautiful glass of champagne to make this day even better. Sit back and relax, sipping on your champagne as you take in the beauty of the place.
Opt for the Private Exclusivity option and take the opportunity of this moment to propose to the love of their life, or to make it as romantic as possible or to simply share a good time with your favourite people. This is a moment for you to cherish however you like.
Enjoy being on board the latest generation helicopters which offer you a panoramic view and a seamless flight - this beautiful adventure promises unforgettable memories as soon as you take off.
About Flat Island (Île Plate)
Flat Island, known as Île Plate in French, is located near Round Island, at the extreme north of Mauritius, about 11 kilometres north of Cap Malheureux, the Mauritius' mainland's northernmost point. It houses one of the two working lighthouses in Mauritius.
Flat Island, the largest of the northern islets with a size of about 253 hectares, is mostly flat, but has a single hill topped by a lighthouse. The vegetation is very rich with a large variety of greenery spanning across the island. North of Flat Island is Pigeon Rock, a spectacular bare rock stack, where many seabirds come for nesting.
Flat Island is a very popular venue for snorkelers, and also offers great dive sites. The island offers beautiful beaches with crystal clear turquoise water.
About the Helicopter Fleet
Equipped with all the latest technological features, from a spacious cabin to unbeatable visibility, the H120 helicopters are the world-reference helicopter in terms of scenic tours. This lightweight single-engined aircraft integrates the most modern technologies, including a new-generation Fenestron® tail rotor for low operating noise and maximum flight control efficiency.
A trained and experienced helicopter pilot, according to global safety standards, will guide you throughout your amazing trip.
4-Seater Helicopter- Airbus H120
Model: Airbus H120 (Eurocopter EC120 Colibri)
Crew: 1 Pilot
Passenger Capacity: 4 passengers
Engine: Turbomeca Arrius 2F
Private & Exclusivity VIP Option
This package is offered both on shared and on private exclusivity. For those of you who want to share this experience with only their loved ones, this package can be booked on a private basis for up to 4 persons. Take your special ones and fly over the Mauritian waters, soaring with happiness.
The advantages of the exclusive Heli-Adventure : Helicopter Flight to Flat Island with Champagne break are as follows:
Have the flight booked just for the ones you choose to share this experience with
Benefit from maximum flexibility in the activity pace - when to stop for a photo, etc.
Enjoy a champagne break and make it an intimate celebration
Personalised service, tailored for you and your companions
---
Camera

Sunscreen cream

Boarding pass and ID
---
| Helicopter Flight to Flat Island | |
| --- | --- |
| Shared Basis - Price per Person | 295 Euros |
| Private & Exclusivity VIP Option (4 Persons) | 1190 Euros |
---
This Activity is Not Available.
Booking Attributes