Foodie Packages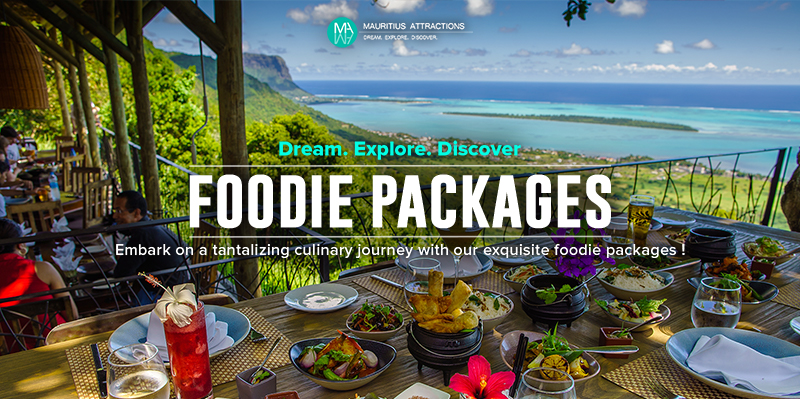 Mauritius Attractions brings you an array of unmissable dining experiences across the island with flavours from around the world, in places which will amaze you!
Let our Foodie Packages be your passport to unforgettable culinary experiences in Mauritius, where memorable moments and delectable delights await. From exquisite meals and unique gourmet experiences to street food tours and cooking classes, Mauritius Attractions' Foodie Packages cater to all tastes and preferences.
Get ready to treat your palate, ignite your culinary curiosity, and embark on a gastronomic voyage through the diverse and mouthwatering food scene of Mauritius. Select your Foodie Package today and embark on a flavour-filled adventure that will leave you craving for more. Bon appétit!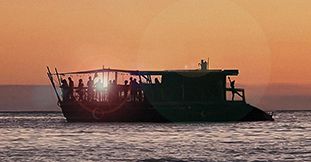 About the One-of-a-Kind Sunset Cruise Experience in Mauritius Witness a Mauritian sunset like never before on the Moon Bar'k boat! The Moon Bar'k becomes your personal viewing platform,… read more →
---
---
South West
Duration : 2 hrs 30 mins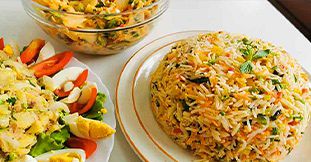 About the Around the world Cooking Class with Shakinah Ramjane Cooking is an art that not all of us master. You want to learn how to cook appetising dishes or maybe you wish to hone your cooking… read more →
---
---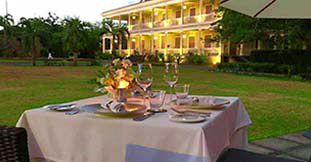 About the Romantic Dinner at La Table du Château Restaurant (Domaine de Labourdonnais) Treat yourself and your loved one to an exquisite Mauritian gastronomy under the stars at La Table du Ch… read more →
---
---
North
Duration : 3 hrs 30 mins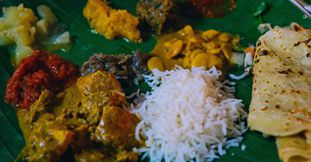 Discover our Mauritian Cuisine with Rosemonde - Creole Cooking Lesson Cooking is an interesting way to have fun and reward your stomach with some delicious food. With this package, you will get the… read more →
---
---
North
Duration : 3 hrs 30 mins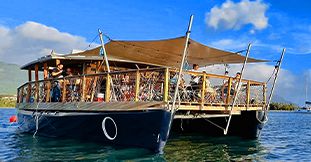 Lunch on the Moon Bar'k Boat - A Truly Unique Experience in Mauritius For those in pursuit of something extraordinary, Moon Bar'k beckons. Leave behind the ordinary lunch scene… read more →
---
---
South West
Duration : 3 hrs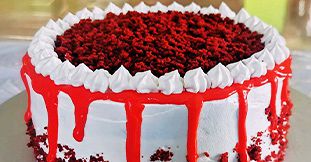 About the Baking Class with Shakinah Ramjane Does baking sound difficult? Or maybe you're looking to improve your skills or learn a new cake? Look no further, Mauritius Attractions brings to… read more →
---
---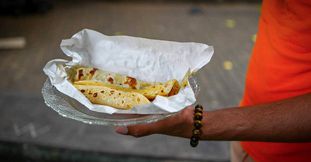 Food Tour in Mahebourg - Mauritius Your wonderful adventure begins at Pointe des Régates. Stroll along the waterfront while chatting and learning about the rich history of this breathtakingly… read more →
---
---
South East
Duration : Flexible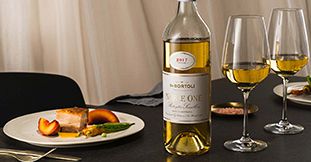 Private Chef at Home - 3 Course Dinner with Wine Pairing (2 or 3 Wines) Elevate your dinner to the next level and hire your very own private Chef to amaze your guests with a succulent and elegant… read more →
---
---
All Regions
Duration : Flexible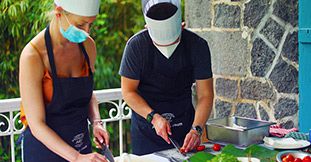 Ki Pou Kwi at Domaine des Aubineaux - Mauritius Cooking is an art that not all of us are familiar with, but when the chance to learn from an expert chef presents itself, one cannot miss out! And this… read more →
---
---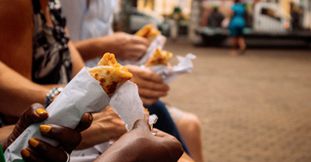 Food Tour in Grand Bay - Mauritius Your exciting day will begin at the meeting point under Happy Rajah's restaurant, near the Super U Grand Bay post office. Accompanied by your cheerful guide,… read more →
---
---
North
Duration : Flexible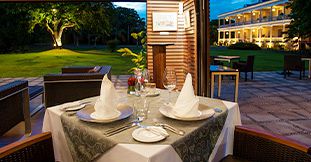 About the Gastronomic Seafood Dinner in the heart of Domaine de Labourdonnais (La Table du Château Restaurant) If you are a fan of seafood, you will surely love this Gastronomic Seafood Dinner… read more →
---
---
About the Picnic at Frederica Waterfalls - Bel Ombre Nature Reserve Picnics are probably the favourite activity of everyone. A reunion with nature and reconnecting with one another and enjoying some… read more →
---
---
About the Private Chef at Home - Sebastien Malin Have you always wished to enjoy the finest cuisine without having to worry about preparing it? Chef Sebastien can make your dream come true. Get ready… read more →
---
---
All Regions
Duration : Flexible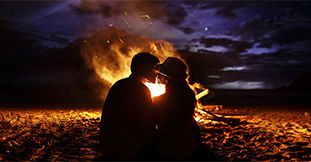 About the Exclusive dinner at Ile Aux Cerfs Nothing says "I love you" like treating your loved one to a romantic dinner on the beach with a gourmet menu, elegant decor and under the stars… read more →
---
---
East
Duration : 3 hrs 30 mins