Mauritius South West Tour (Private Tour)
| | |
| --- | --- |
| Location | South West |
| Operating Days | All Days |
| Duration | 9 hrs |
| Activity Time | 08:30 - 17:30 |
| Transportation | Included in price |
| Comment | As this is a private trip, we can customize the tour route and times as per your prefrences |
Tour of Mauritius South West Region – Mauritius Private South West Tour
Discover the beautiful South West of Mauritius, one of the most beautiful areas of Mauritius.
The South West of Mauritius is famous for its beautiful virgin beaches, untouched nature, small villages, many nature reserves, high mountain peaks and for the many attractions it has to offer.
The South West tour is definitely one of the must tours to go to when visiting to Mauritius and a must area to discover and explore firsthand.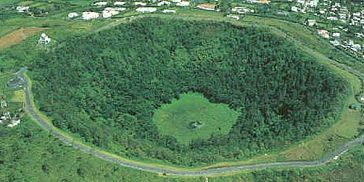 This is a Private Tour, only for you to go in a private vehicle (including pick up and drop off from anywhere in Mauritius)!
As part of this tour you will visit many interesting and exciting sights in one day:
Visit of the Casela Nature Park
Viewpoint of Morne Brabant and l'ile aux Benitiers
Chamarel village (including Chamarel waterfall and seven colored earth)
Black River Gorge (viewpoint of Alexandra waterfalls)
Mangal Mahadev – Shiva Statue
Grand Bassin (the sacred lake and Hindu temple)
Mare aux Vacoas
Trou aux Cerfs (Mauritius famous crater)
The full day private South & Southwest tour includes:
Pick up and drop off from any hotel / place of accommodation anywhere in Mauritius
Full transportation to all the sights
A personal driver guide to show you around and inform you on each of the sights
All along, you will travel in maximum convenience in an air-conditioned family car / minivan (for bigger groups), with an experienced driver/guide to show you around.
---
The Mauritius South West Tour – Tour Itinerary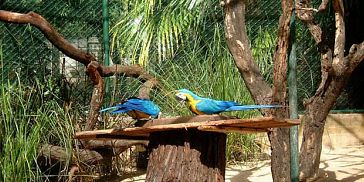 Visit of the Casela Nature Park – World of Adventures . The Mauritius Casela Park is a real nature and adventure park. It is located besides the Rempart Mountain on the South-West of Mauritius offering magnificent views of the countryside rolling down the west coast of Mauritius.
The park includes four thematic worlds: Safari, Nature, Mountain and Water, as well as a hub for discovery and learning.
Safari Kingdom: Quad, Photo-Safari, dedicated area for Big Cats, Elephants and suitable for safaris and interactions with Giraffes.
Nature Kingdom: Bird Park, Canopy Park, Animal show.
Mountain Kingdom: Canyoning, Via Ferrata, Zip Lines, Climbing Wall
Water Kingdom: Wave pool, Toboggans (children and adults), a lagoon as well as an artificial river.
Discovery Centre: 4D Cinema, discovery of natural science and History of Mauritius through giant 3D Maps.
The visit to the park includes
Toboggan - Experience a thrilling fun ride on the first toboggan slide in Mauritius, zigzagging your way through the tubby slide together with your family, friends and kids. The Toboggan includes two slides placed on a slope on which one slips with buoys. The first spans 1.80m, with turns and twists. The other, a little stiff and fast ending with a bump taking you up in the air landing on a gigantic buoy.
Walk thru the aviary - Walk through the bird aviary and interact with various colorful bird species from around the world.
Safari photo - Find yourself face-to-face with zebras, ostriches, deer, African antelopes and all their neighbors during a unique 45 minutes safari tour taking you to the Mauritian savannah onboard one of the safari vehicles.
Big cats viewing - For Big Cats lovers, this is a dream come true! Far from the African savannah, experience the thrill of coming close to the King and other big cats! Included in the ticket price is the visit to the Big Cats park where you would enjoy a close view of the lions, cheetahs and tigers.
Giraffe viewing - Come face to face with majestically animals for a unique viewing experience.
Kid's playground - A new kid's playground that will offer sensation to the young ones! A classic dome, a 5 way swing, a spire net, a climbing wall, springers, and seesaws among other adventures…
Petting farm - An ideal setting for people of all ages, especially children to interact with farm animals such as dears, rabbits, fawn and their other friends at the mini farm offering a touching experience. A great way for the young ones to learn about the animals and get closer to nature.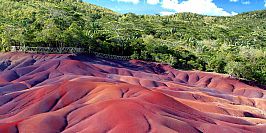 Chamarel Village – Visit of Chamarel Waterfall and Chamarel seven (7) colored earth. The village of Chamarel in southwest Mauritius is home to two natural wonders - the magnificent Chamarel waterfall and the seven colored earth of Chamarel. The seven colored earth is one of the wonders of Mauritius and is considered one of the must places to see.
The Seven Colored earth. The "seven-colored earth" of Chamarel is a geological curiosity and a major tourist attraction of Mauritius. This is a small (7500 m2) area of strikingly bare landscape located within a large, dense forest. The earth is particularly unusual; created by volcanic rocks that cooled at different temperatures, the earth form beautiful patterns of color in the exposed hillsides. The rocks were pulverized into sands with various shades of red, brown, grey, and purple. Since the earth was first exposed, rains had carved beautiful patterns of many colors into the hillside. When visiting the park, you will be able to walk between the many sand dunes, along trails and see this unique sight. Also, there is a small petting farm where you can see and pet Giant Turtles which found their home at the park.
Chamarel Waterfall. As part of the visit of Chamarel village, you will also have a great viewpoint of the gorgeous Chamarel waterfall. By many it is considered the most beautiful waterfall of Mauritius. Three distinct streams plunging down from almost 100 meters from the St. Denis River, down into the gorge. The sight of this impressive waterfall against the scenic forest and mountains is truly breathtaking.
Black River Gorges Nature Park and Alexandra Waterfalls. As part of this tour you will also drive through the Black River Gorges Nature Park, where you will see many endangered species of plants and animals. Along the way you will stop for a viewpoint of the Black River Gorges nature park and of Alexandra waterfalls.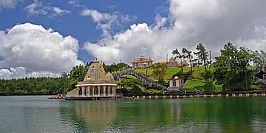 Grand Bassin (also known as Ganga Talao). Grand Bassin is a lake situated 6km South East of Mare aux Vacoas in a secluded mountain area in the district of Savanne, deep in the heart of Mauritius. It is about 1800 feet (550m) above sea level. Grand Bassin with its Hindu temple is a holy lake for Mauritians of Hindu faith. The lake rests in the crater of an extinct volcano. It is said that the water inside the lake communicates with the waters of the holy Ganges of India. The Hindus of Mauritius declared the Grand Bassin as a Holy lake. The Hindu community performs there a pilgrimage every year on the Maha Sivaratri (Shiva's Great Night), on this day they honor the Lord Shiva. Beside the lake there is a temple dedicated to Lord Shiva and other Gods including Hanuman, Lakshmi, and others.
Mangal Mahadev – Shiva Statue. Beside Grand Bassin you will also get to see the statue of Lord Shiva. The statue is of 108 feet (33 meters) and is the highest known statue in Mauritius (and one of the 50 highest statues in the world). The sight of the Mangal Mahadev statue is quite impressive as it is a beautiful crafted very big statue.
Trou aux Cerfs – Mauritius famous crater. From Floreal heading to Curepipe, you will stop on the way to visit the Trou aux Cerfs. This huge natural volcanic crater, 85m deep and 200m wide, was formed millions of years ago. Here you will have a beautiful panoramic view of the crater and the town of Curepipe, and when the sky is clear it is possible to see all the way to Reunion Island.
Mare aux Vacoas. From Trou aux Cerfs you will continue to the town of Curepipe, and then to the Mare aux Vacoas, the largest freshwater lake and reservoir of Mauritius. Mare aux Vacoas is found to the south of Curepipe and is considered one of the island main water sources. Mare aux Vacoas, Dotted with casuarina and coniferous trees offers a unique surrounding of an alpine wilderness.
---
Additional information regarding the South West Tour
Start & End times:
Duration: The duration of the private South West tour is 9 hours
This private tour is offered every day
Departure time: 8:30 am from your hotel / place of accommodation
Return time: 17:30 pm back to your hotel / place of accommodation
(Upon request it is possible to start or finish the tour in a different time)
Car Capacities
You can choose from a selection of vehicles types
Family Car - Up to 4 passengers
SUV Car - Up to 6 passengers
Minivan - Up to 12 passengers
About the drivers
All drivers speak fluent English and French (Upon special request we can organize driver who speaks additional languages). The drivers, citizens of Mauritius, will be happy to provide you with information about Mauritius and each of its sights.
All drivers are very professional, time efficient and friendly. There is high emphasis on being always on time and providing reliable devoted service to customers.
---
Lunch Menu at Varangue Sur Morne Restaurant
As part of this tour, we offer you to enjoy a delicious lunch and a unique dining experience at the beautiful Varangue sur Morne restaurant which is nestled high up in the Black River mountains. The view of the south-west coast, from Le Morne to Black River is unsurpassable in beauty as it stretches from dense forests the haven of monkeys, wild deer and varied birds, amongst others - to the shimmering turquoise and blues of the Indian Ocean.
Varangue sur Morne has overtime, hosted important events and functions, with well-known personalities, such as Mrs Sonia Gandhi, Prince Edward, President Jacques Chirac, Robert de Niro, and important dignitaries / Heads of States.
The Varangue sur Morne restaurant will surely offer you a unique dining experience against a spectacular backdrop.
You can choose from the selection of dishes below:
Menu A
Chayote gratin
Beef curry with rice, greens and lentils OR Vegetarian curry
Dessert: Coconut sagoo served with Coconut ice cream
Beverage package – ½ bottle of still water per person, tea/coffee
Menu B
Pumpkin and coconut soup
Grilled fish with rice, greens and lentils
Dessert: Banana flambée and vanilla ice cream
Beverage package - ½ bottle of still water per person, tea/coffee
Menu C
Fish salad
Chicken curry with shrimps, rice, greens and lentils
Dessert: fruit salad
Beverage package - ½ bottle of still water per person, tea/coffee
Kid's Menu
Grilled chicken or grilled fish with French fries and sautéed vegetable
Beverage package – ½ bottle of still water per child, tea/coffee
Price for the Lunch Menus
Menu A: 24 Euro / person
Menu B: 29 Euro / person
Menu C: 36 Euro / person
Kid's Menu: 18 Euro / child
Comments
The private tour is done in a private car / minivan (for bigger groups) and includes full transportation to all the sights, pick up and drop off from any hotel in Mauritius and a driver to show you around.
---
Prices
Transportation:
The Transportation prices are Per Vehicle (and not per person). You can choose the vehicle type according to the number of passengers in your group.
Private Daily Tour in a family Car (for up to 4 people): 85 Euro
Private Daily Tour in a SUV big Car (for up to 6 people): 95 Euro
Private Daily Tour in a Minivan (up to 12 people): 115 Euro
The above transportation prices are per vehicle and not per person.
Entry Tickets Packages (includes entry tickets to all the sights as part of this tour):
Price per Adult: 24 Euro
Price per Child (ages 3-12): 16 Euro
Price per Baby (ages 0-2): Free of charge
The prices of the entry tickets packages are special discounted prices.
Lunch Menu at Varangue Sur Morne Restaurant
Menu A: 24 Euro / person
Menu B: 29 Euro / person
Menu C: 36 Euro / person
Kid's Menu: 18 Euro / child
Total Tour Price Per Person
| | | |
| --- | --- | --- |
| Number of Participants | Total Price | Price Per Person |
| 2 Adults | 133 Euro | 67 Euro |
| 4 Adults | 181 Euro | 45 Euro |
| 6 Adults | 239 Euro | 40 Euro |
| 12 Adults | 403 Euro | 36 Euro |
| 2 Adults + 2 Children | 155 Euro | 39 Euro |
* The total tour price includes: Private Transportation and Entry Tickets to all the sights
Customers who bought this activity also purchased