Rodrigues Excursion: Hiking, Snorkelling, Craft Workshop & Lunch
| | |
| --- | --- |
| Location | Rodrigues |
| Operating Days | All Days |
| Duration | Flexible |
| Activity Time | Flexible |
| Comment | Maximum number of participants: 12 |
Comment
Maximum number of participants: 12
Rodrigues Excursion- Hiking & Snorkelling at Rivière Banane + Craft Workshop Visit + Lunch - Overview
Are you unsure which activity to go for in Rodrigues? Mauritius Attractions brings you a complete package that ticks all the boxes for the ideal day out- a visit to a handicraft workshop, a little hiking adventure, a boat trip, the chance to snorkel in a marine reserve and the lunch of your dreams on the beach of a little village. One couldn't ask for more!
Watch the Léopold brothers exert their magic, revive your senses at the agricultural village, feel the adrenaline-rush as you encounter the marine species and marvel at spectacular sceneries all throughout the day. This package includes a return transfer, a great added bonus that will help you have a seamless experience.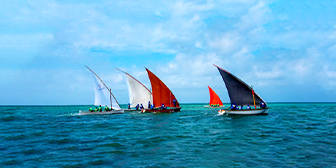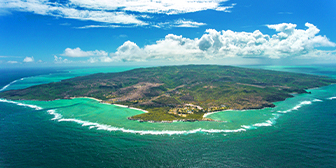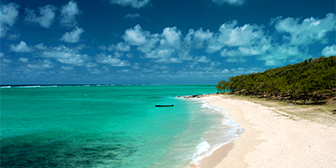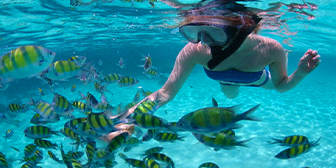 Highlights of this Activity:
Visit the two Léopold brothers, skilled craftsmen at Palissade
Opportunity to get yourself handmade products from their workshop
Hike to an agricultural village in the North East of Rodrigues
Snorkelling break in the marine reserve of Rivière Banane
Have a nice lunch on the beach of this quaint village
Pair your delicious meal with a Drink of The Day
Enjoy a hassle-free trip with the return transfer
---
Rodrigues Excursion- Hiking & Snorkelling at Rivière Banane + Craft Workshop Visit + Lunch includes:
Visit the Léopold brothers' workshop at Palissade
Possibility to order or buy handmade products at the workshop
Hiking trip to a village in the North East of Rodrigues
Snorkelling break at Rivière Banane
Table d'hôte Lunch on the beach of the village
One drink per person- beer, fresh lemon juice or coconut water
Return transfer
Note: Snorkelling equipment is not provided due to sanitary measures. Clients are advised to bring their own mask, snorkel and fins.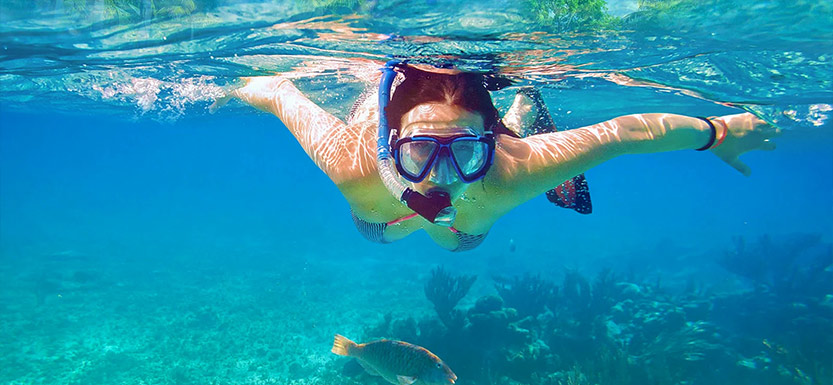 ---
Transportation & Driver Details
Only Return Transport is included in this package (drop off to any hotel / place of accommodation in Rodrigues island). Pick up is available for an additional supplement.
Car Capacities
You can choose from a selection of vehicles types:
The car / vehicle will depend on the number of participants
About the Drivers
All drivers speak fluent English and French. The drivers, citizens of Rodrigues, will be happy to provide you with information about Rodrigues and each of its sights.
There is high emphasis on being always on time and providing reliable devoted service to customers.
---
Palissade, near the centre of Rodrigues
| | |
| --- | --- |
| Operational Days: | Everyday |
| Duration: | Flexible |
| Activity time: | The specific time will be confirmed the day before. |
---
About the Rodrigues Excursion- Hiking & Snorkelling at Rivière Banane + Craft Workshop Visit + Lunch
Your exploratory journey begins with a visit to the rustic workshop of the two Léopold brothers, who perpetuate a family tradition at La Palissade in Rodrigues. They have acquired the skills of braiding pandanus (vacoa) leaves into unique pieces of art, which you can order or purchase onsite. Why not get a little handmade basket as an alternative to using plastic bags? Way to support the ecological efforts and sustain the handicraft sector!
After that, you'll be headed to an agricultural village, set along the North Eastern coast of Rodrigues. This little hiking trip will act like a little workout to get your muscles working whilst on holidays. Along the way, you'll be introduced to the countryside of Rodrigues; admire the mesmerising natural landscape dotted with cattle grazing the grasslands and rural abodes that are unique to the islet.
Then, you'll embark on a wooden boat that will lead you to a highly convenient snorkelling spot in the Rivière Banane Marine Reserve's 'Aquarium'. Once there, you will get to discover the amazing underwater sights the Rodriguan lagoon has to offer.
The Rivière Banane site was specifically chosen to include the special 'Aquarium' area which contains a number of thriving coral reefs, fish, octopus as well as other marine creatures because the site was seen by fishers and scientists as a good potential source of fish larvae that could replenish surrounding areas if left unfished.
Spend a memorable time underwater, during which you will be able to swim or snorkel freely in the lagoon. Explore the marvellous Rodrigues' well-preserved marine environment that includes around 280 species of coral, an impressive array of marine life counting rays, jack fish, turtles and other exotic aquatic creatures. This snorkelling trip will be an amazing experience for you. You will have great stories to share afterwards about the wonderful marine world and its beautiful inhabitants you encountered.
Following these breathtaking activities, hunger will start to kick in and a sumptuous lunch is all you need to recharge your batteries. Included in this package is a picture-perfect lunch on the beach of this little village, with a drink of the day to quench your thirst- beer, fresh lemon juice or coconut water. Feast on delicious food as you take in the exceptional views of the turquoise lagoon and blue sky.
The best part of this trip is not having to worry about getting back once the day is done- you're guaranteed a hassle-free experience with the return transfer hence you can focus all your energy towards having a blast on the paradisiacal island of Rodrigues!
---
Appropriate shoes/ trainers

Hat

Mosquito repellent

Towel

Swimsuit

Snorkelling equipment

A bottle of water
---
| Boat Trip And Snorkelling At Rivière Banane - Rodrigues | |
| --- | --- |
| Price per Participant | 64 Euros |
---
Booking Attributes