Rum Tasting in the North of Mauritius
100% Level of Satisfaction
Based on 1 review
| | |
| --- | --- |
| Location | North |
| Operating Hours | 09:30 - 17:00 |
| Operating Days | Weekdays Only |
| Duration | Flexible |
| Activity Time | Flexible |
| Transportation | Offered as Supplement |
| Comment | Last visit must be at 16h30 |
This Activity Is Not Operational Until Further Notice
About the Rum Tasting in the North
Go on a rum tasting adventure in the north of Mauritius at the Litchquor Tasting Lounge.
You will have the opportunity of choosing between 3 tastings; sample all of the 6 rums produced by Litchquor, try 3 rums paired with chocolate or try 3 rums paired with carefully chosen ingredients that bring out the unique notes of each individual rum.
Choose one of the following tastings:
Master Tasting - in-depth discovery of all 6 rums
Chocolate Pairing - 3 rums paired with chocolate
Cocktail-Inspired Pairing - 3 rums paired with ingredients to create classic cocktails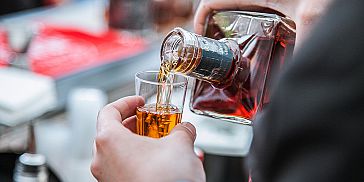 The Master Tasting will allow you to sample the entire range of rum produced by Litchquor and get to learn the story behind each one. You will learn about the spirit at its heart and how it is distilled and produced. "The Gold of Mauritius Rum" for instance, is a wonderfully rich dark rum that embodies the culture and history of this tropical island in a flavoursome drink.
With the Chocolate pairing, you will get to savour the hidden flavours in 3 chosen rums. Since the rum is made from sugarcane, and most have a bit of caramel sweetness, it pairs very well with chocolates, where the bitterness of the cocoa complements the rum.
The Cocktail-Inspired Pairing is designed to bring out the complexities of each rum by pairing them with specific ingredients. The classic cocktail, the "Gold-Fashioned" made with the Gold of Mauritius rum stirred in sugar cubes, chocolate and tawny port, is perfect for a moment of bliss. It is very smooth on the palate, with the richness subsiding to reach a whole new flavour.
---
About Litchquor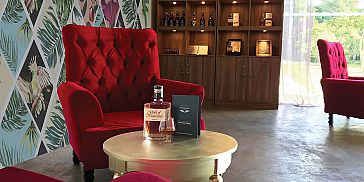 Litchquor - a word-play between Lychee and liqueur - has become a successful player in the export of Mauritian Rum. Not attached to any of the distilleries, the company independently uses the best Rums from all around the island and creates outstanding premium spirits which represent the entirety of Mauritius and its many facets.
Situated at Endemika; by an old colonial mill and sheltered by trees and vegetation. You can also find a coffee shop and a plant nursery nearby.
---
Comment
The Litchquor Tasting Lounge is opened everyday except on weekends
---
Price
This Activity Is Not Operational Until Further Notice
Reviews
100% Level of Satisfaction
Based on 1 review
|
reviewed by Paul Annett – United Kingdom
|
January 12, 2020
Reaction time to your queries and requests
Travel consultant's professionalism level
Added value given to you by the travel consultant
Consultant's knowledge of Mauritius and the products / services
Overall satisfaction from the customer support service
Level of services provided as part of the activity?
Level of professionalism by activity operator staff / guide
Your level of enjoyment from the activity
Quality of meals & drinks included (if applicable)
Ease of booking the activity
Overall satisfaction from the activity
Fantastic experience from start to finish, with all parties concerned and excellent value for money. A must for anyone visiting this beautiful country.
---