Underwater Walk–North Tour–Port Louis-Shopping-1 Day Package
94% Level of Satisfaction
Based on 3 reviews
| | |
| --- | --- |
| Location | North |
| Location | Centre |
| Minimum Age | 10 |
| Operating Days | Monday, Tuesday, Wednesday, Thursday, Friday, Saturday |
| Duration | 9 hrs |
| Activity Time | 08:30 - 17:30 |
| Transportation | Included in price |
| Comment | When ordering this day package you benefit special discounted package price |
Operating Days
Monday, Tuesday, Wednesday, Thursday, Friday, Saturday
Activity Time
08:30 - 17:30
Transportation
Included in price
Comment
When ordering this day package you benefit special discounted package price
1 Day Package - Underwater Sea Walk + North Tour + Shopping in Port Louis
This trip offers you to enjoy an exciting Underwater Sea Walk adventure, followed by a visit to some of Mauritius' main sights of the North region and ending the trip with a visit to Port Louis with some free time for shopping.
Discover the northern part of the island through an exciting day package full of land and water activities. From a thrilling undersea walk to shopping in the city, this day package brings together excitement, relaxation and shopping. You will cover all the highlights of the north of the island in a single excursion.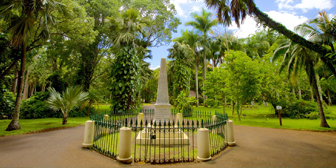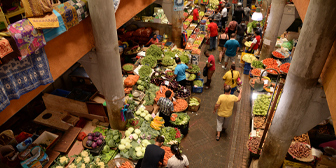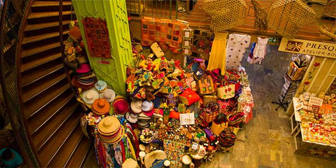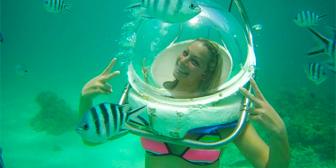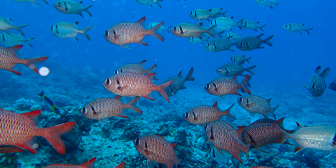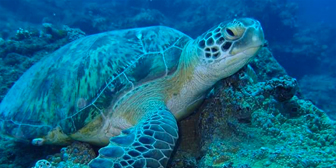 As part of this day package you will visit and enjoy
An Underwater Sea Walk Adventure for you to Discover the Beautiful Marine Life
Visit and tour of the Sugar estate & Museum for a Sweet Escapade Back in History
Visit of Mauritius National Botanical garden and Enjoy the Relaxed Atmosphere
Visit of the city of Port Louis – The Capital of Mauritius, a vibrant city packed with interesting places
Delicious Lunch Menu (Optional)
---
1 Day Package - Underwater Walk + North Tour + Shopping in Port Louis inclusions:
Underwater Sea Walk
Access to Sugar Estate and Museum
Visit to Botanical garden
Sightseeing and shopping stops at Port Louis
Full transportation and entrance tickets to all the attractions
Pick up and drop off from any hotel / place of accommodation anywhere in Mauritius
A personal driver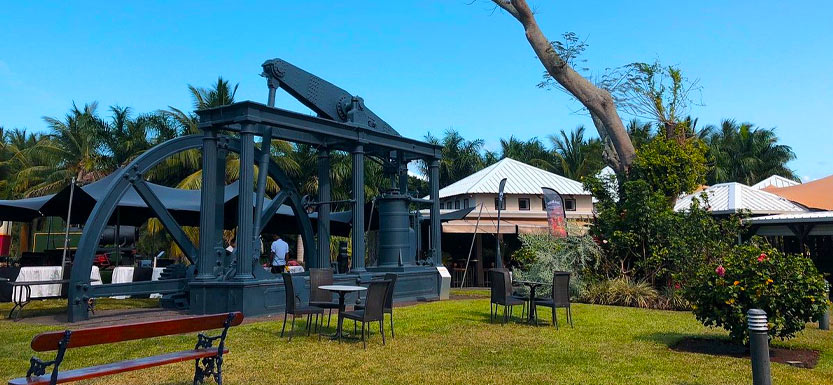 ---
Transportation & Driver Details
Transport is included in this package and includes pick up and drop off from any hotel / place of accommodation anywhere in Mauritius
Car Capacities
You can choose from a selection of vehicles types:
Family Car - Up to 4 passengers
6 Seater vehicle - Up to 6 passengers
Minivan - Up to 12 passengers
About the Drivers
All drivers speak fluent English and French (Upon special request we can organize drivers who speak additional languages).
All drivers are very professional, time efficient and friendly. There is high emphasis on being always on time and providing reliable devoted service to customers.
---
Your Hotel / Place of accommodation anywhere in Mauritius
Start & End times:
(Upon request it is possible to start or finish the tour at a different time)
| | |
| --- | --- |
| Duration: | Around 9 hours |
| Operational Days: | Monday - Saturday (See Comments section for note on Port Louis market and shopping complex) |
| Departure time: | 08:30 from your hotel / place of accommodation |
| Return time: | 17:30 back to your hotel / place of accommodation |
---
Pick up from your place of accommodation*
Underwater Sea Walk
Visit and tour of the Sugar estate & Museum
Optional Lunch at the Le Fangourin restaurant**
Visit of Mauritius National Botanical garden
Visit of the city of Port Louis – The Capital of Mauritius
Drop off at your place of accommodation*
*The exact pick up / drop off time will be determined according to the location of your place of accommodation.
** The lunch at the Fangourin restaurant is not included in the price of this trip and is available for a supplement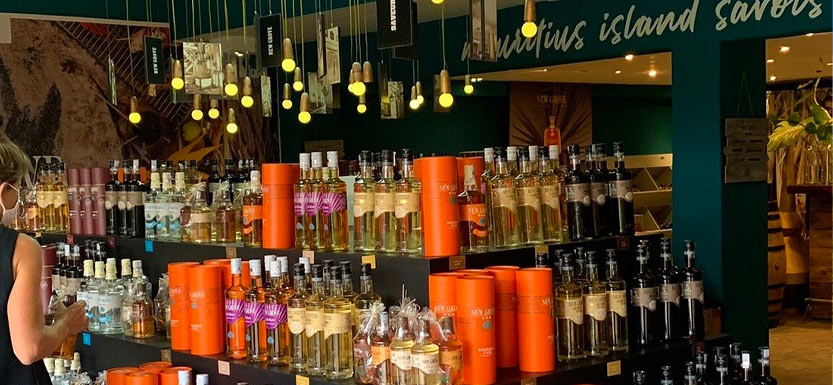 ---
1 Day Package - Underwater Sea Walk + North Tour + Shopping in Port Louis
This package will get you to cross the main sites of the northern part of the island off your list. This 9 hours tour will start when you are being picked up from your place of accommodation to head to the underwater walk site. Feel the excitement build up as you make your way to a journey full of wonders.
Underwater Sea Walk
This is a wonderful experience and a great opportunity to discover the underwater world from within, and make your fantasies come true. Enjoy a safe and fascinating underwater walk on the ocean bed (about 3-4m depth), and witness firsthand the magnificent marine life of Mauritius, the beautiful fauna, corals, and a wide variety of fish, all in their natural habitat.
The Underwater Sea Walk does not require any knowledge of swimming or diving and you are not even required to remove your glasses. Qualified experienced guides will accompany you along the course of the Underwater Sea Walk guaranteeing your maximum safety.
The excursion begins with a motorboat transfer from La Cuvette Public Beach to a platform situated inside the lagoon at the North of Mauritius. Upon arrival to the platform you will receive a pre-departure briefing on the gear, the local marine life, on safety procedures and on the underwater walking trail. Then, with the help of the guide you will go off board the platform to start your underwater walk adventure.
Going for the underwater Sea Walk is like going for an underwater tour inside the reef, walking between corals, seeing a variety of fish, and discovering the rich sea life underwater in the crystal clear blue water of the lagoon.
A helmet with a transparent visor is placed on your head. A special apparatus allows normal breathing under the water. Life Guards assist in taking you underwater and accompany you throughout the walk to guarantee your maximum safety. Once there you will experience the undersea world from close and will enjoy walking on the ocean floor which feels like walking on the moon.
Mauritius National Botanical Garden
The botanical garden is home to an incredible variety of tropical plants, many of them indigenous. The Botanical Garden is one of the most visited sights in Mauritius. It was first opened as a private garden by the French governor of Mauritius nearly 300 years ago. The botanical garden stretches over endless acres of land and it can take you more than a week to cover the whole garden. The Botanical Garden is populated with more than 650 varieties of plants among which are the famous Baobabs, the palmier bouteille, the ineluctable giant water lilies, dozens of medicinal plants, 85 different varieties of palms, a big spice garden and many more. As part of the tour, you will get to explore the Botanical gardens and have a taste of their beauty.
Sugar estate and Museum
The Sugar estate and Museum located in the North West of Mauritius stretches over 5000 square meters. In the estate you will discover the profound effect and the key part of sugar in the history and identity of Mauritius. You will also hear local sugar tales and stories on sugar in Mauritius and on its importance. As part of the sugar estate tour you can see a selection of panorama videos and films on many sugar related subjects. Also, you will have the opportunity to shop at the estate's boutique.
Be sure not to miss this great opportunity to enjoy the tastes and purchase unique-local made special sugars, and also the very famous local made Mauritian rum!
Visit and Tour of Port Louis
Enjoy a visit to Port Louis, the capital of Mauritius. Port Louis is Mauritius' largest city and the economic and administrative center of the island. Right off the main square you can stroll besides the palm-lined Place d'Armes. You can see some wonderful French colonial buildings, especially the Government House and the Municipal Theater. You will have free time to visit Port Louis Waterfront and the Le Caudan Waterfront shopping complex. The bustling Port Louis Waterfront offers exciting shopping and entertainment venues intermingled with world-class hotels and restaurants overlooking the Port Louis Harbor. The waterfront area has become an essential actor of the vivid tourism and cultural life in Mauritius.
The craft market in particular is a hive of activity with a wonderful ambiance where you are sure to find a lot of souvenirs for the family back home.
Another place to visit is the Port Louis central market – the market is a fun place to visit and the ideal place to find many local made products, textiles, Mauritian spices, fruits and many souvenirs for very cheap prices. In your free time you can stroll the city streets and see several sightseeing attractions such as The Anglican and Catholic cathedrals, the main city Mosque, Chinatown, the Supreme Court house, the 18th century Barracks and the Natural History Museum (free entry).
---
Swimming costume and a towel for Undersea Walk
---
As part of this tour, we offer you to enjoy a delicious lunch and a unique dining experience at the beautiful Fangourin restaurant situated inside the sugar estate. With its perfectly preserved vegetation, its picturesque pond with lush greenery and geese, the restaurant offers a stress free environment conducive to relaxation. The Fangourin cuisine is inspired from unique flavors while maintaining a rich Mauritian culinary heritage. The restaurant quickly became renowned thanks to its unique setting and colorful and gourmet cuisine.
You have the freedom to choose from 3 possible set menus
---
As part of this day package, it is compulsory to book for the transport service
The Transportation prices are per vehicle (and not per person). You can choose the vehicle type according to the number of passengers in your group.
Private Daily Tour in a family Car (for up to 4 people) 79 Euro
Private Daily Tour in a 6 Seater vehicle (for up to 6 people) 89 Euro
Private Daily Tour in a Minivan (up to 12 people) 115 Euro
The transportation charges are per vehicle (and not per person) referring to the number of passengers applicable for each vehicle type.
| | | |
| --- | --- | --- |
| Number of Participants | Total Price | Price Per Person |
| 2 Adults | 209 | 105 |
| 4 Adults | 339 | 85 |
| 6 Adults | 479 | 80 |
| 10 Adults | 765 | 77 |
| 2 Adults + 2 Children | 303 | 76 |
| Underwater Walk–North Tour – Port Louis-Shopping - 1 Day Package | |
| --- | --- |
| Price per Adult | 65 Euros |
| Price per Child (6-12) | 47 Euros |
| Lunch - Menu A | 28 Euros |
| Lunch - Menu B | 30 Euros |
| Lunch - Menu C | 32 Euros |
| Kids Menu | 8 Euros |
---
Booking Attributes
Reviews
94% Level of Satisfaction
Based on 3 reviews
|
reviewed by Hayley Cresswell – United Kingdom
|
April 08, 2019
|
reviewed by Luke Vella – Malta
|
July 28, 2017
Reaction time to your queries and requests
Travel consultant's professionalism level
Added value given to you by the travel consultant
Consultant's knowledge of Mauritius and the products / services
Overall satisfaction from the customer support service
Level of services provided as part of the package / tour?
Level of professionalism by on-site staff / guide?
Your level of enjoyment from the package / tour
Quality of meals included (if applicable)
Ease of booking the package / tour
Overall satisfaction from the package / tour
Very good driver named dave take care of the man hes very good
---