The Authentic Bel Ombre Sightseeing Tour with Lunch
| | |
| --- | --- |
| Location | South |
| Operating Days | Weekends Only |
| Duration | 4 hrs |
| Activity Time | 09:30 - 13:30 |
| Transportation | Offered as Supplement |
| Comment | No. of Participants: 2 - 8 pax per session |
Operating Days
Weekends Only
Activity Time
09:30 - 13:30
Transportation
Offered as Supplement
Comment
No. of Participants: 2 - 8 pax per session
The Authentic Bel Ombre Sightseeing Tour - Overview
Mauritius Attractions invites you for a scenic tour in the South of Mauritius. This activity package also gets you to try some local food in the heart of a beautiful nature and learn about seashells.
Embark on a leisurely discovery of the historic south in Bel Ombre. You will be taken on a ride with stops at the most authentic spots of Bel Ombre. From the Baie du Jacotet known for its pirate stories to La Prairie known for its lime kilns, a material used in masonry and agriculture in colonial times. For lunch, you will feast on a local meal at Kaz'alala and end your day with a visit to World of Seashells where you can discover the largest Seashells collection in Africa.
As an added extra, you can also explore the 250 years old Sugar History of Bel Ombre by strolling through Place du Moulin, an old sugar factory!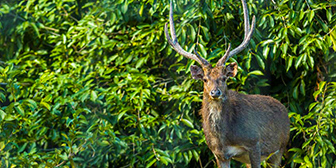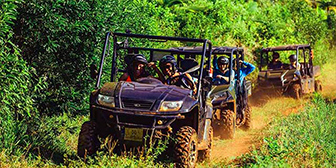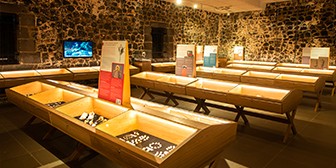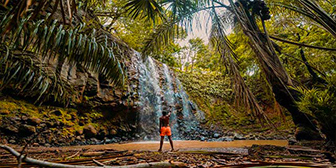 Highlights of this package:
Enjoy the discovery tour in the beautiful south of Mauritius
A unique coastal drive, a lunch amidst nature and a museum visit in one day package
Make 11 interesting stops during the Bay2Bay tour and learn more about the story of the places
Discover the lush green reserve, waterfalls, rivers and ride through the fields with a perfect view over the ocean.
Relish a sumptuous Mauritian lunch hosted at a B&B beautifully nestled in the heart of nature.
Get the opportunity to visit the World of Seashells to discover the largest collections of seashells in Africa
---
The Authentic Bel Ombre Sightseeing Tour - Inclusions
4-hour Day Package touring the south, tasting local food & a museum visit
Welcome Drink
Bay2Bay Cultural and Historical Tour in an air conditioned shuttle
1 bottle of water (500ml) per person
Lunch at Kaz'alala
Visit to World of Seashells
Free Shuttle to Kaz'alala and World of Seashells (upon request)
Access to La Place Du Moulin - an old sugar factory of Bel Ombre
Free Pick up and Drop off for selected hotels in the area (see Transport section for more info) ***Subject to availability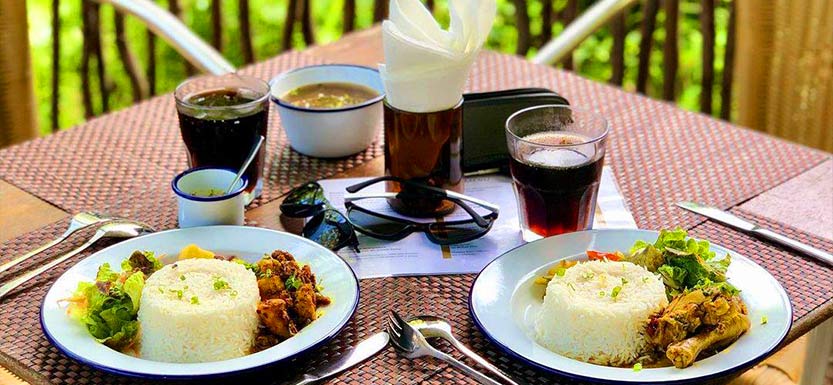 ---
Transportation & Driver Details
As part of his package, pick up and drop off is available for clients residing at the following:
Heritage Awali
Heritage Le Telfair
Heritage The Villas
So/Sofitel So Mauritius
Outrigger Mauritius Beach Resort
Tamassa Resort Hotel
Kaz'alala Hosted BNB
For clients residing elsewhere, transport is available for an additional supplement and will include pick up and drop off from any hotel/place of accommodation in Mauritius. The same is subject to availability and organised by our service provider.
Car Capacities
You can choose from a selection of vehicles types:
Family Car - Up to 4 passengers
6 Seater vehicle - Up to 6 passengers
Minivan - Up to 10 passengers
About the Drivers
All drivers speak fluent English and French (Upon special request we can organise drivers who speak additional languages). The drivers, citizens of Mauritius, will be happy to provide you with information about Mauritius and each of its sights.
All drivers are very professional, time efficient and friendly. There is high emphasis on being always on time and providing reliable devoted service to customers.
---
Heritage Nature Reserve, South Region
| | |
| --- | --- |
| Activity Time: | 09:30 - 13:30 |
| Duration: | Approximately 4 hours |
| Note: | You are to arrive at least 15 minutes before |
---
Bay2Bay Coastal Cultural and Historical Tour - Itinerary:
From 09:30
Stop 1 - Baie du Jacotet and Îlot Sancho
Stop 2 - Bel Ombre's Historical Sugar Industry
Stop 3 - Lavish Château Living
Stop 4 - The village of Bel Ombre
Stop 5 - Heritage Nature Reserve
Stop 6 - The Bel Ombre "Batelage"
Stop 7 - The Trevessa Memorial
Stop 8 - The villages of St-Martin and Baie du Cap
Stop 9 - A tribute to Matthew Flinders
Stop 10 - Macondé
Stop 11- La Prairie Bay
Tour Duration : 1 hour 30 minutes
*see Comments & Notes
---
About the The Authentic Bel Ombre Sightseeing Tour
Spend a memorable time touring the south of Mauritius. The Bay2Bay tour will have you enjoy an exciting 11-stop drive at the most scenic and history-rich sites of the south. This half day package will also let you relish a delicious creole meal at a B&B nestled in the heart of nature before heading to the World of Seashells Museum.
Start your day bright and early with this activity package. Once at the Welcome centre of the Heritage Nature Reserve, you will be shown your ride of the day, a lovely tour bus boasting the nature reserve prints all over it. Before you begin your tour, you will be offered a welcome drink to start the day on a sweet note. You will then head to Baie de Jacotet from where you can see Ilot Sancho and should the sea level permit, you can walk to it. This area is renowned for its pirate stories and it is rumoured to harbour a well hidden treasure with the key hidden on the islet. You will then have a little overview of how life at the Bel Ombre estate was back in the days and get to enjoy the history as much as the sceneries.
The Bay2Bay tour will end around La Prairie beach where you will be able to see the aged lime kilns, after going through the village of Baie Du Cap and Macondé Viewpoint.
After 90 Minutes of touring the south your amazing drive will come to an end only to allow you to head to the second part of the day, the lunch at Kaz'alala. Kaz'alala is a unique B&B accommodation planted in the heart of nature in Bel Ombre. It promotes a sense of community and makes guests fall in love further with the Mauritian hospitality. The food served at the pop-up restaurant, Lakaz Mama, is all about Mauritian cuisine. Using locally sourced ingredients guarantees the freshest and best quality dishes while helping the local community. You will enjoy an exquisite lunch, with an amazing view and what will be even more heart warming will be the welcome received by the staff.
After lunch you will head to The World of Seashells museum (a free shuttle service to take you to the museum from Kaz'alala is available upon request). For seashells lovers, this place is a true find! With more than 8000 items on show of more than 1500 species, this seashell heaven will have you end the day on a more relaxed and colourful note. You will learn about sea shells, the myths and legends associated with them, their impact on the marine ecosystem and how global warming and pollution are affecting them. While on the estate you can take a stroll around La Place Du Moulin and explore the surrounding area.
World of Seashells is located at La Place du Moulin in Bel Ombre, where the old sugar factory of Bel Ombre used to be. You will have access to visit 'Bel Ombre d'Antan' - an interesting and informative display of panels telling the stories of Bel Ombre related to sugar. You will also be able to view original, restored pieces of machinery and cogs used in the factory.
About the Heritage Nature Reserve
Nestled within the spectacular and historic 2,500-hectare estate of Heritage Bel Ombre, Heritage Nature Reserve is an exceptional invitation to the wild side of Mauritius. The reserve provides a premium land experience in the heart of a scenic nature reserve wrapped in a stunning biodiversity that packs fun adventures for visitors of all ages.
The striking blue and warm Indian Ocean on one side and dramatic lush landscapes of tropical forests, rivers, waterfalls and mountainous terrain on the other will make for a true back-to-nature experience. The geomorphology, climate and vegetation of Heritage Nature Reserve also provide excellent habitats for various plant and animal species.
Enjoy exclusive picnics, exciting quad or buggy drives, energising treks in lush nature, breathtaking views, impressive waterfalls and intact natural beauty. The 4x4 safaris are also available if you are looking for a more relaxed tour.
About the World of Seashells Museum
World of Seashells is the only Seashells museum in Mauritius.
Unique in Mauritius, World of Seashells presents 8,000 pieces from the collection of Mr. Le Court de Billot. This passionate Mauritian conchophile has collected seashells from around the world with concern of ecosystems and species. The collection began before him with his parents. They entrusted it to him as they also passed on their passion for shells.
During your visit, you will discover all the secrets of the shells: their morphology, their living mechanism, their defence system, the beautiful, perfect patterns and dreamy colours. You will also learn how humans have used shells throughout the world over the course of centuries.
About the Restaurant - Kaz'alala
Located on the south coast of Mauritius, at the heart of Bel Ombre, Kaz'alala is a different way of living in Mauritius. The accommodation is composed of four self-catering houses which once formed part of a sugar plantation housing camp, scattered in a lush tropical garden.
Lakaz Mama, the Pop-up Restaurant can accommodate up to 40 guests. It serves Mauritian dishes made from the freshest ingredients, mostly locally sourced, to provide the best local culinary experience to guests and helping the community at the same time.
---
Camera

Hat

Mosquito Repellent
---
The Authentic Bel Ombre Sightseeing Tour - Lunch Menu
Lunch will be served at Lakaz Mama, the pop-up restaurant of Kaz'alala.
---
| The Authentic Bel Ombre Sightseeing Tour with Lunch | |
| --- | --- |
| Price per Adult | 34 Euros |
| Price per Child (5-12 Years) | 18 Euros |
---
Booking Attributes