Mauritius Hotels Guide
Mauritius Hotels & Resorts Guide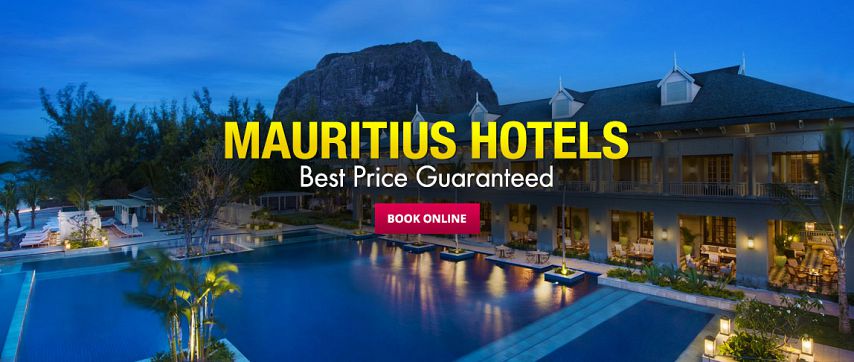 Mauritius Hotels Guide
General information about hotels in Mauritius
Over the past decades, the face of the holiday accommodation industry in Mauritius changed drastically. Mauritius has changed from being a secret paradise known to small number of travelers, to a popular holiday destination. Mauritius has developed an extensive range of hotels networks, and many accommodation solutions. Today, visitors to Mauritius can choose from a selection of exclusive top class luxury resorts and five star hotels, to small family owned bungalows, apartments and villas.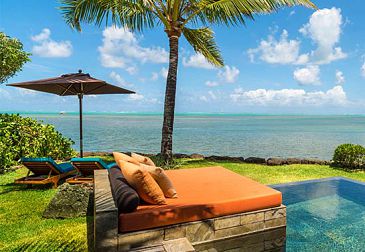 We keep witnessing the growth of the Mauritian hotel industry with more professionalism in all aspects. Today the hotels in Mauritius offer a much wider range of services, leisure facilities, gourmet food, while providing quality personal service to all visitors of Mauritius with warm welcoming hospitality.
Today it is possible to find in Mauritius representative of the biggest international hotel and resorts chains in the world such as: Hilton hotels, Intercontinental Hotels, Club Med Resorts, Sofitel Imperial, Le Meridien Hotels and many more.
In addition, to the international hotels chains, there are also regional and local hotel chains such as: Sun International, Naiade Resorts, Beachcomber Hotels, which offer a selection of hotels along the coasts of Mauritius, from 2 stars hotels to top luxury 5 stars hotels.
---
General information about Mauritius
Mauritius, the island of incomparable beauty, known officially as the Republic of Mauritius, is an island nation located off the coast of the African continent in the southwest Indian Ocean. It is a volcanic island of lagoons and palm-fringed beaches with coral reefs surrounding most of the coastline.
Mauritius is situated approximately 2400 kilometers off the South East Coast of Africa. The island covers an area of 1,865 square kilometers or 720 square miles, with almost 300 kilometers of coastline, protected by coral reefs.

With its beautiful beaches, lagoons, coral reefs, amazing nature and warm kind people, Mauritius has become a top holiday destination. A visit to Mauritius is a visit to a true paradise and any holiday in Mauritius is a once in a life time experience.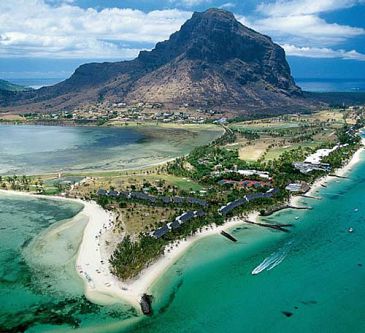 Today Mauritius offers all possible tourism services, including medical facilities, wide selection of leisure activities, easy and cheap transportation, delicious food and a big range of accommodation solutions. Tourists can choose between selection of vacation apartments and villas to top luxury holiday resorts and hotels, catering all levels.
Mauritius is surrounded by coral reefs, creating lagoons with wonderful marine life. The island is also home to some of the world's most breathtaking coral reefs and marine life ever to be seen. Full with hundreds of bright-colored fish, the underwater world of Mauritius can be deemed a natural wonder.
Mauritius is an ideal travel destination for those looking for an exotic vacation and unspoiled natural beauty. Mauritius magnetically combines wonderful fauna and flora and beautiful landscapes. It is a great place to enjoy hiking and trekking with its breathtaking views of mountains, rivers, forests and more. You can enjoy hiking trips through the fields, trekking on a zip line or on a bike, to discover this magnificent nature paradise.
---
The importance of a smart Hotel Selection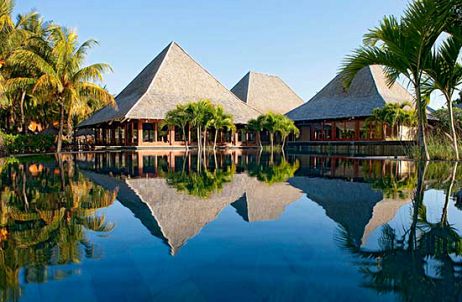 If you are planning an upcoming vacation, it's a good idea to put some thought into your hotel selection before making any final reservations.
Remember that hotels serve as your home away from home when you're traveling, and selecting the right hotel will make any trip much more enjoyable. You will probably want to stay in a place that is comfortable, clean, safe, and where the staff is friendly and helpful. Also probably you will want to enjoy a range of leisure facilities, and to be close to the beach, restaurants, shopping area and important sightseeing sites.
---
What are the Hotel's room prices in Mauritius?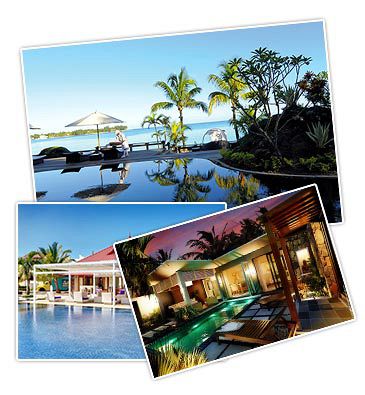 Mauritius offers a range of accommodation solutions, such as: hotels, private resorts, vacation villas and vacation apartments, in different price levels and standards, to cater everyone's needs. Accordingly, the room price can vary drastically according to the ranking of the hotel, the season in which you are visiting Mauritius, the period you plan to stay, and so on.
The peak tourist season in Mauritius is September till March. Accordingly, and due to the higher demand for accommodation during this period, expect the average room prices to increase accordingly.
Usually the prices are highest in December, during Christmas and New Year's. During that period you should expect to pay almost double the price for the same accommodation than during slower months.
The hotel rates are the lowest in Mauritius during the months of June-July. During that period you can find very attractive deals offered by most of the hotel chains in Mauritius and by the smaller hotels.
Basically the best advice we can give you is to check and compare the prices before you book your hotel or place of accommodation. Sometimes you can find the best deals through local agencies at your country of residence, and sometime the best deals are offered directly from the hotels and can be found on the official hotel websites.
---
How much time in advance should you book a Hotel?
This mainly depends on the period in which you will be visiting Mauritius, will it be during the peak tourists season in Mauritius (September – March) or during the lower season. Also some other factors may influence, such as: the popularity of the hotel, special limited offers made by the hotel (or by the hotel chains), will you be visiting Mauritius during holidays, and according to your requirements (for example: only room with a sea view, on the top floor, with Jacuzzi etc).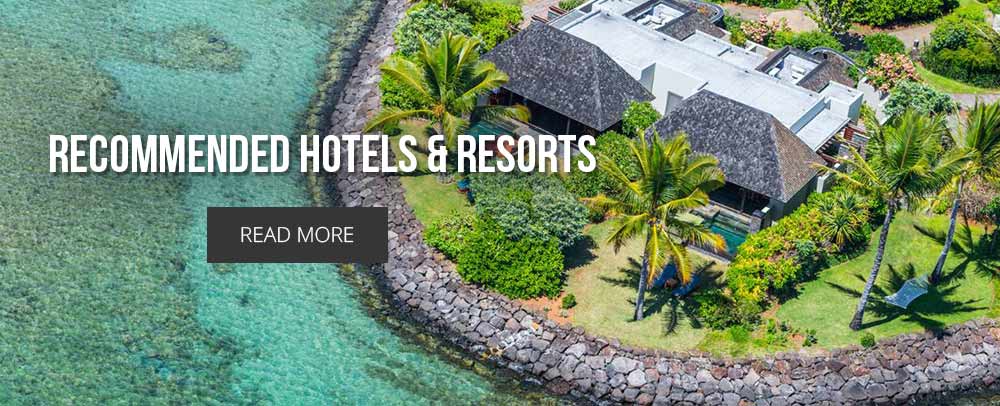 During the very peak season (November-December), we recommend that you will book your hotel enough time in advance, if possible even during July. In general, hotel booking for the period of September to March, is recommended to be done at least 3-4 months in advance. In any case, we highly recommend booking your hotel at least 2 months before your arrival to Mauritius. If you wait till the last minute, probably only few hotel chains will have availability and the prices are usually much higher. With that, for the very high-end luxury hotels, it is usually possible to get hotel rooms even at the last minute.
Remember that when you make your hotel booking enough time in advance, you will have a much wider selection of hotels and rooms to choose from.
---
Tips for saving Money on your Hotel / accommodation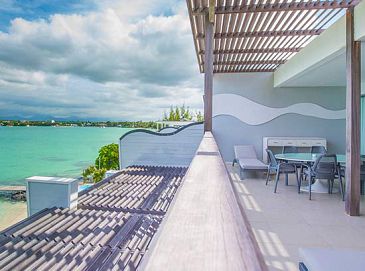 Check for special deals for staying during certain periods – sometime just between holidays you can find a big discount on the resort official room price.
Early booking of your room – usually the hotels offer cheaper prices when making the booking enough time in advance. Don't count on last minute deals; these are not common in Mauritius, and especially not in the summer period and during the peak season.
Discounts for students / senior citizens / Groups – check directly with the hotel for an additional discount. In most cases you will be able to get a discount on the regular rates.
Try to Negotiate the price – especially relevant during the low period, contact the hotel directly and try to negotiate the room price.
Honeymoon accommodation discounts - many of the hotels in Mauritius offers some discount for honeymooners, best to check directly with the hotel. Usually the level of discount is of 10-25% on the hotel rooms rates.
Long stay offers – most hotels will offer you a discount or a free night for long stays; this is most relevant during the period of March until August.
Check the Hotel website - Always search the hotel's website for promotions and deals and compare it with the prices offered by travel agents.
Credit card discounted rates - sometimes, credit card companies offer their cardholders exclusive rates to special hotels or international hotels chains.
Room Location – some hotels offer lower rates for rooms located on the top floors (in case there is no elevator), or next to the performance hall (more noise), so you can inquire directly with the hotel on such discounted rooms.
Airlines and car rentals discount rates – check for alliances between airlines or car rental companies, in some cases the hotels will offer you special discounts as part of their alliances with certain airlines or through other partners.
Frequent flyers points – check if it possible to use your frequent flyer points to redeem hotel discounts, it is sometime the case with international hotel chains.
Discount for late check-in, early check-out – in case you know you have an evening flight to Mauritius, and you are expected to arrive late to the hotel, or in case you will need to leave the hotel early in the morning, than you should request for some discount on the room price for your first/last night of stay.
---
How to choose the right Hotel in Mauritius?
First of all the "right Hotel" is a question of your personal preferences, it is a question of personal taste, liking and requirements. For some, an active, full of action hotel is the place to be, for the other, a quite environment is the top priority.
Accordingly, we highly recommend that before making a reservation for a hotel in Mauritius, check and learn about the different facilities the hotel offers, and learn about the nature of the hotel; is it more family oriented hotel, or more targeted for younger crowd and so on. Learn about the activities the hotel offers, its facilities, water sports, evening entertainment programs and so on.

You should also search the internet for guest ratings, hotel reviews and learn from the experiences other people had in these hotels. This way you will gather more information about the hotel, and will get a better idea of what to expect and if the hotel is according to your liking. You should keep in mind that in case of certain incidences described by customers, it can have been rare occurrences that may already have been corrected, so read these with some judgment.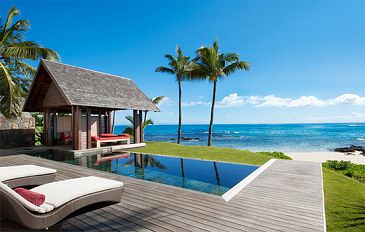 We recommend not to count solely on customers reviews but also search for hotel reviews and hotel ratings done by professional companies from the tourism industry or from other official neutral-objective organizations.
Reading such comments and reviews is benefitial and will give you a better picture on the hotel.
In any case, be sure to read few comments rather than one, so you will obtain abetter overview of the hotel (and will not base your decision on a sole review, which in some cases may be biased).
---
Booking your accommodation with an international hotel chain
Most international chains have rigid standards across all the hotels of the chain. You can expect to have similar facilities (spas, fitness club, business center and services) in the various hotels of the chain.
When booking a hotel which is part of an international chain, you can usually rely on the tight supervision of the chain on keeping the same high standards across all their international hotels, including also Mauritius.
---
How important is the location of the hotel in Mauritius?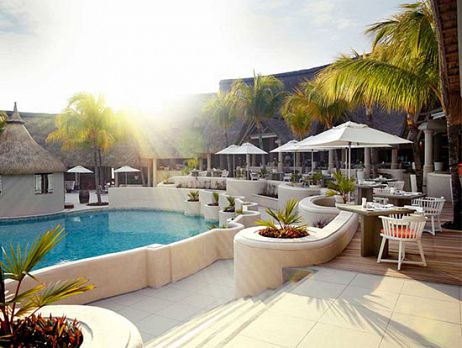 For some who plan to have a full board /all inclusive package and stay most of the time inside the hotel, the location of the hotel is less important, and the emphasis is on are the facilities the hotel / resort offers, the standard of the rooms, the hotel entertainment programs etc.
For the majority, one of the most critical factors when selecting a hotel is its location. When booking your hotel you should check for the exact location of the hotel and consider the distance to the: beach, shopping areas, restaurants, pubs, city facilities, sightseeing tours, access to public transportation (unless you plan to rent a car/ use taxis) and others according to your preferences and trip plan.
In Mauritius the two most popular tourist destinations are Grand Bay and Flic en Flac. Both offer a wide selection of accommodation possibilities, range of touristic facilities, restaurants, pubs, shops and many more.
For business Travelers - If you'll be traveling for business, you'll want to be close to the convention center or offices where your meetings will take place. If you're planning a conference, you should research which hotels have the best meeting and event facilities. First and foremost, it's important to choose hotels that will be conveniently located for your itinerary. It's much easier to coordinate conferences if all of the participants can stay in the hotel where the events are taking place.
---
Most Popular tourist destinations in Mauritius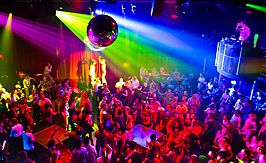 Grand Baie, (or Grand Bay) is a small beach town and the center of most tourist attractions. Grand Baie is located in the district of Pamplemousses. Grand Baie is on the western side of the northernmost point of Mauritius. Grand Baie owes its popularity to the enchanting quality of its emerald waters and to its liveliness by day or by night. It offers facilities for safe swimming, sailing, windsurfing, and water skiing. Grand Baie also hosts a variety of fashion and craft shops, hotels, restaurants, and night-clubs. It is the departure point for helicopter excursions, and it provides facilities for deep sea angling and for boat excursions to the islands to the north of Mauritius: Gunners' Quoin, Flat Island, Round Island, and Serpent Island.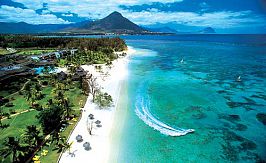 Flic en Flac has become the second tourist area of Mauritius after Grand Baie. From a small fishing village, over the past 20 years, it has rapidly developed into an important tourist area. Flic en Flac is located in the district of Black River on the western coast of the island of Mauritius. In this area you can find some of the nicest beaches of the island (along with Grand Baie beaches) protected by the surrounding coral reefs. Flic en Flac has also a good bus route to the other regions of the country. The roads are in good condition.
---
Mauritius Hotels & Resorts
| 5 Stars Hotel | 4 Stars Hotel | 3 Stars Hotel | 2 Stars Hotel |
| --- | --- | --- | --- |
| Anahita The Resort | Ambre Hotel | Casuarina Hotel | Blue Lagoon Hotel |
| Beau Rivage Hotel | Gold Crest Resort | Coco Beach Resort | Bougainville Hotel |
| Belle Mare Plage Hotel | Le Canonnier Hotel | Gold Beach Resort | Chez Vaco Hotel |
| Club Mediterranee | Le Maritim Hotel | Gold Crest Hotel | Klondike Village |
| Dinarobin Hotel Golf and Spa | Le Mauricia Hotel | Gold Nest Hotel | Manisa Hotel |
| Heritage & Golf Spa Hotel | Le Meridien Hotel | Hotel Le Sakoa Hotel | Veranda Coin de Mire |
| Heritage Golf and Spa Resort | Le Victoria Hotel | Indian Resort | |
| Labourdonnais Hotel | Mornea Hotel | La Pirogue Hotel | |
| Le Prince Maurice Resort | Movenpick Hotel | La Plantation Hotel | |
| Le Saint Géran Resort | Ocean Beauty Hotel | Laguna Beach Hotel & Spa | |
| Le Suffren & Marina Hotel | Paradise Cove Hotel | Le Palmiste Hotel | |
| Le Telfaire Golf & Spa Resort | Pearle Beach Hotel | Le Saint Georges | |
| Le Touessrok Hotel | Sugar Beach Hotel | Le Tropical Resort | |
| Legends Resort | Tamassa Hotel | Les Sirandanes Hotel | |
| Les Pavillons Hotel | Le Preskil | Merville Beach Hotel | |
| Paradis Hotel & Golf Club | | Ocean Villas | |
| Royal Palm Hotel Mauritius | | Paul et Virginie Hotel | |
| Shandrani Hotel | | Pereybère Hotel | |
| Oberoi Hotel | | Pointe aux Biches | |
| | | The Bay Hotel | |
| | | Veranda Grand Baie | |
| | | Veranda Palmar Beach | |
| | | Veranda Paul & Virginie | |
| | | Villa Caroline | |