Private Excursion to Ile aux Chats with Lunch - Rodrigues
100% Level of Satisfaction
Based on 1 review
| | |
| --- | --- |
| Location | Rodrigues |
| Operating Days | All Days |
| Duration | Flexible |
| Activity Time | Flexible |
| Transportation | Offered as Supplement |
| Comment | Min 3 pax required for this activity |
Transportation
Offered as Supplement
Comment
Min 3 pax required for this activity
Private Excursion to Ile aux Chats with Lunch (Rodrigues) - Overview
Mauritius Attractions has got everything set for an exclusive excursion in Rodrigues. All that's left for you to do is select your preferred boat - a 19ft pirogue or a thrilling speed boat, and head to Ile aux Chats with your friends and family for the most cheerful trip ever! No better way to explore Rodrigues than with this customisable boat trip towards a piece of heaven, allowing you to discover marine life midway.
Accompanied by an experienced skipper, you'll have the freedom to fully personalise your day. Choose to make multiple stops to snorkel, cruise the waters faster for a rush of adrenaline, or stay longer on Ile aux Chats to live the islander life. We said customisable and we mean it- you can even choose which meal to have for lunch! Whether you opt for the 3-course lunch or the BBQ goodness, your tastebuds will thank you.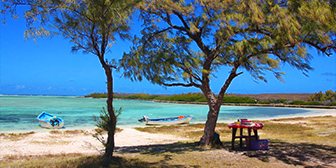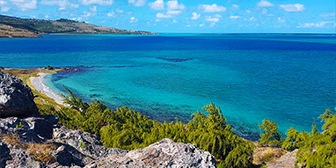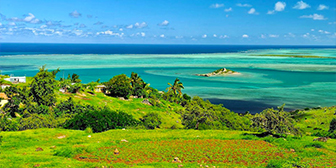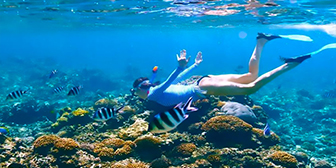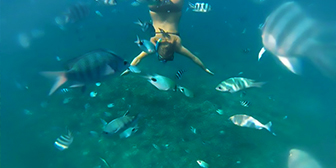 Highlights of this trip:
Opt for a Pirogue or cruise the Rodriguan waters at full speed with a rapid boat trip
Plan the day out to your likings and set out on a private boat with your loved ones
Gear up and snorkel in the crystal clear lagoons to discover the whimsical underwater creatures
Embrace the heavenly feels on your visit to the tropical islet of Ile aux Chats
Catch the colonies of noddies birds flying around the nature reserve at Ile aux Chats
Enjoy a party of flavours in your mouth with a gourmet 3-course lunch or a delicious BBQ meal
---
Private Excursion to Ile aux Chats with Lunch - Rodrigues includes:
Private excursion exclusively with your closed ones (3-9 pax)
Option between Pirogue or Rapid Boat trip
Personalised trip and itinerary to the isle of Ile aux Chats
Snorkel in one of the best sites in Rodrigues
Tour the Ile aux Chats islet
3-course lunch or BBQ meal with a selection of drinks
Opportunity to spot several birds
Leisure time on the deserted island
Friendly and experienced skipper
All equipment provided (but clients can bring their own if they wish)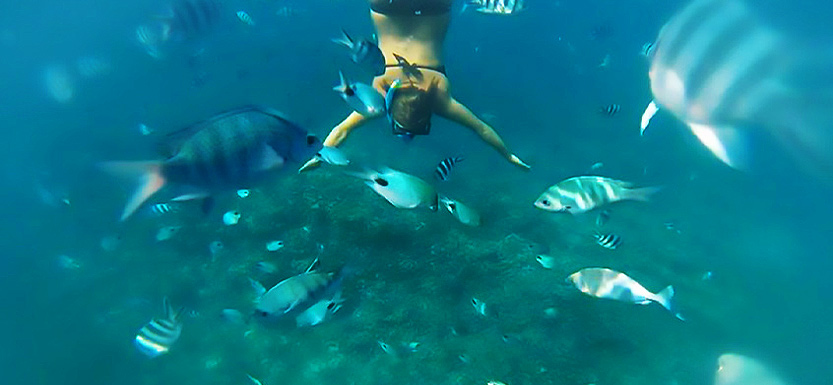 ---
Transportation & Driver Details
Transport is available for an additional supplement and will include pick up and drop off from any hotel / place of accommodation in Rodrigues.
Car Capacities
You can choose from a selection of vehicles types:
The car / vehicle will depend on the number of participants
About the Drivers
All drivers speak fluent English and French (Upon special request we can organise drivers who speak additional languages). The drivers, citizens of Rodrigues, will be happy to provide you with information about the island and each of its sights.
All drivers are very professional, time efficient and friendly. There is high emphasis on being always on time and providing reliable devoted service to customers.
---
Start & End times:
(Start & end times are flexible, depending on the tides)
| | |
| --- | --- |
| Operational Days: | Everyday |
| Activity time: | Flexible* |
| Duration: | Flexible* (5-7 Hours) |
---
About the Private Excursion to Ile aux Chats with Lunch - Rodrigues
Pack your bags and set off on this cheerful excursion with your friends and family. Get on your rustic pirogue or a speedy rapid boat and sail off with the brightest smile as you feel the excitement rise.
You'll be headed towards Ile aux Chats, comfortably seated in your chosen boat. Admire the silver coastline slowly becoming distant until you find yourself in the middle of the topaz blue ocean, shimmering with specks of glitter as the mighty sun hits the surface of the water.
During this customisable trip, you'll get to decide how to spend your time- whether you wish to snorkel in the clear waters, enjoy a refreshing swim, or stop somewhere to soak in the views, your friendly skipper will try and fulfil your wishes.
Halfway to Ile aux Chats, there's an amazing spot called Couzoupa, popular for its spectacular underwater beauty, making it one of the best snorkelling sites in Rodrigues. Now is the perfect opportunity to spot the rainbow-coloured corals, incredibly detailed fish that look like they are hand-painted, and rich coral reefs that border the turquoise lagoon.
The most amazing part is that you don't need special diving skills or experience to explore this marine beauty; simply put on your flippers, snorkel and jump right in the crystal waters to discover stunning finned exotica and shoals of barracuda swimming with full grace.
Following this breathtaking snorkelling break, continue sailing towards the preserved, heaven-like islet of Ile aux Chats. The wavering filao trees will greet you majestically as you go ashore, whilst the white sandy beach unfolds wonderfully beneath your feet, with the lovely birds chanting melodiously for the warmest welcome.
You might choose to explore the islet straight away, or take a few moments to soak in the idyllic views and serene vibes to calm your spirits before venturing out in the wild. Walk through the lush vegetation, breathing in the crisp air, basking in the peaceful atmosphere of the nature reserve. Keep an eye out for the colonies of noddies birds flying around as well as other magnificent living beings that dwell on Ile aux Chats.
After your fun expedition, your belly might start growling. The exquisite 3-course meal with a succulent fish carpaccio or the flavour-filled BBQ lunch will satiate your hunger in the most wonderful way, while the cooling drinks will help quench your thirst. Coupled with picture-perfect panoramic sceneries, this lunch experience on the beach will be one of the most memorable parts of this excursion.
The hearty lunch calls for a walk since you'll be super full and energised. Take a stroll on the beach with your loved ones and click beautiful family pictures with various shades of the blue water and sky in the background. You might luxuriate in the sun for a nice little tanning session or just stop and view the hypnotising waves crashing against the reefs.
At the end of the day, it'll be time to bid goodbye to Ile aux Chats and hop back on the boat. On the way back, make sure to make the most out of the shining sun and the pleasant views surrounding you, be it to get the islander glow, or to relax and reconnect with your favourite people in the calm setting.
About the Boats - Private Excursion to Ile aux Chats (Rodrigues) with Lunch
About the Pirogue
24ft Pirogue
2 Outboard Engines
Foldable Sun Canopy
About the Rapid Boat
19ft Rapid Boat
60Hp & 6Hp Engine
---
Sunglasses

Sunscreen

Hat

Sun Protection Clothing

Patches/Tablets for Sea-Sickness

Swimsuit

Towels
---
Private Excursion to Ile aux Chats with Lunch (Rodrigues) - Lunch Menu
---
| Private Excursion to Ile aux Chats with Lunch - Rodrigues | |
| --- | --- |
| | 45 Euros / Price per Participant (Min 3 Pax) |
| | 45 Euros / Price per Participant (Min 3 Pax) |
---
Booking Attributes
Reviews
100% Level of Satisfaction
Based on 1 review
|
reviewed by Guenter Fenchel – Germany
|
October 14, 2017
Reaction time to your queries and requests
Travel consultant's professionalism level
Added value given to you by the travel consultant
Consultant's knowledge of Mauritius and the products / services
Overall satisfaction from the customer support service
Level of services provided as part of the activity?
Level of professionalism by activity operator staff / guide
Your level of enjoyment from the activity
Quality of meals & drinks included (if applicable)
Ease of booking the activity
Overall satisfaction from the activity
---