Day Trip To Ile Aux Chats And Hermitage Island- Rodrigues Island
100% Level of Satisfaction
Based on 1 review
| | |
| --- | --- |
| Location | Rodrigues |
| Operating Days | All Days |
| Duration | 7 hrs 30 mins |
| Activity Time | 08:30 - 16:00 |
| Transportation | Included in price |
| Comment | Minimum 4 pax required for this activity |
Day Trip To Ile Aux Chats And Hermitage Island- Rodrigues Island - Overview
Rodrigues is known to be a real treat for anyone wanting to be away from the noise and hustle bustle of everyday life. This trip to Ile Aux Chats and Hermitage island will make sure your relaxation gets a real Rodriguan touch!
Enjoy a perfect day of relaxation including lunch and a swimming break on Ile Aux Chats and Hermitage Island.The hidden beaches will reveal themselves en route and the coastal views of the cliff tops are breathtaking, particularly as the sun edges towards the horizon.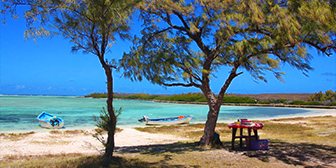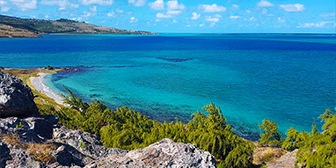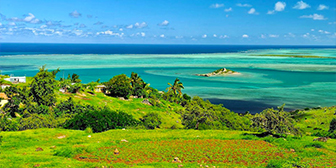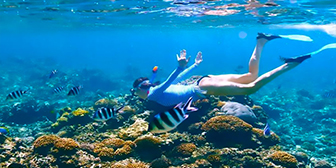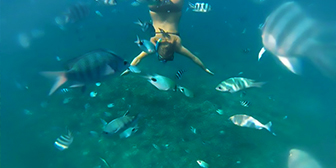 Highlights of this trip:
Enjoy a day of pure relaxation at both Ile Aux Chats and Hermitage Island
Cruise by boat and witness a unique and remarkable natural beauty at sea
Swim in the clear waters of the blue lagoon and snorkel in one of the best local sites
Feast on a typical BBQ lunch featuring homegrown products and flavours
Hassle-free package from start to finish with pick up and drop off plus a personal guide
---
Day Trip To Ile Aux Chats And Hermitage Island- Rodrigues Island - Inclusions:
Boat trip to explore 2 islands in a single day
Visit Ile Aux Chats And Hermitage Island
Discover the colourful marine life and stunning seascapes
Swimming Break in the crystal waters of the blue lagoon
Snorkel in one of the best sites of Rodrigues Island
Leisure time on the islands
Enjoy a buffet-style BBQ on the beach
Experienced and professional guide
Transport included
Pick-up from your hotel/place of accommodation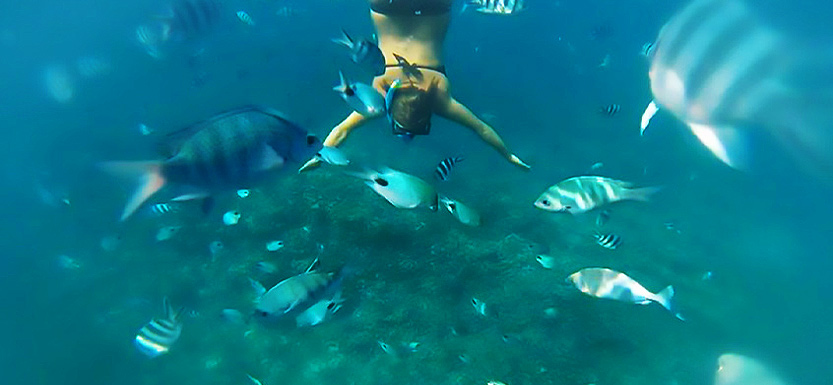 ---
Transportation & Driver Details
Transport is included in this package - Pick-up and Drop-off from your hotel/place of accommodation in Rodrigues Island
Car Capacities
You can choose from a selection of vehicles types:
The car / vehicle will depend on the number of participants
About the Drivers
All drivers speak fluent English and French.The drivers, citizens of Rodrigues will be happy to provide you with information about Rodrigues and each of its sights.
There is high emphasis on being on time and providing reliable service to customers.
---
Pick-up from hotel/place of accomodation
| | |
| --- | --- |
| Operating Days: | Everyday |
| Operating Time: | 08:30 - 16:00 |
| Duration: | 7 hours 30 minutes |
---
Ile Aux Chats and Hermitage Island Day Trip Itinerary
Departure at 08h30: Pickup from hotel/place of accommodation to Anse Mourouk
Set off for Ile aux Chats
Stop at Couzoupa for Swimming & Snorkelling break
Lunch at Ile aux Chats at 12h00
Set off for Ile Hermitage around 14h00
Arrival on shore at 16h00: Back to Anse Mourouk then transfer to hotel/place of accommodation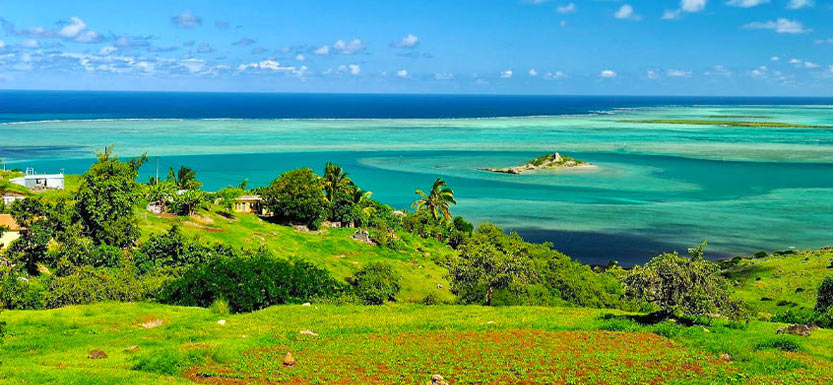 ---
About the Day Trip to Ile Aux Chats and Hermitage Island (Rodrigues)
As part of the trip, you will get to enjoy a day of pure relaxation at both Ile Aux Chats and Hermitage Island; both unique islands of remarkable natural beauty situated in the South of Rodrigues. You will also be able to enjoy the clear waters of the blue lagoon and snorkel. For lunch, delight yourself with a delicious barbecue.
From a quaint Rodriguan village, you will take a small boat, allowing you to discover the south coast of Rodrigues Island and the 2 popular Islands - Ile Aux Chats and Hermitage Island.
For the first part of your journey, the boat will set sail heading in the direction of Ile aux Chats. Halfway there, the boat will stop at an ideal spot called "Couzoupa". Here, you will have the opportunity to enjoy a refreshing swimming and snorkelling break in one of the best snorkelling sites the Rodrigues lagoon has to offer.
You can jump into the clear waters for snorkelling among shoals of barracuda and countless other finned exotica; no need to be a qualified scuba diver to make the most of your time here - you can still see a stunning array of marine life in just snorkel and flippers.
After the snorkelling beak, you will sail to Ile aux Chats for you to enjoy some free time on the island before lunch is served. The wonderful cook will start preparing lunch as soon as you reach the beach. Meanwhile, you can decide to go for a little stroll around the island, or simply lie back and relax in the sun.
Around noon, you will be served a great BBQ lunch buffet set on the beach of Ile Aux Chats. The guide will make sure your time is enjoyable, providing you a personal service throughout the day. You will be surprised by the particular charm of Rodrigues that comes mainly from the calm and harmonious lifestyle of its inhabitants. Discretion, kindness and simplicity are the principal traits of the Rodriguans. After lunch, you can relax on the beach.
At around 14h00, the journey continues from Ile aux Chats to Hermitage Island. There you will have about 1.5 hours to spend and discover this beautiful place. You can climb to the top of a peak where you will enjoy a wonderful view of the turquoise lagoon and the surrounding islets. Or possibly head on the journey of finding the treasure of the famous pirate LEMOINE.
After the visit to Hermitage Island, you will sail back to embarkation point.
About Ile aux Chats and Hermitage Island
Ile Aux Chats is a nature reserve known for colonies of noddies birds. Ile Aux Chats is surrounded by a coral reef and is popular for its diving and snorkelling sites. The Island is one of the main islands in the vast deserts lagoon where you can get to enjoy swimming in the calm waters of the lagoon and also where you can enjoy great snorkelling experience, discovering the underwater marine life, rich with various sea creatures and colours.
Hermitage Island is a small island located next to the Ile Aux Chats to the south west of Port Sud-Est village. It is rumoured to be the location of buried treasure and is one of Rodrigues most popular island destinations. Hermitage Island invites its visitors for a true Robinson Crusoe treasure hunt experience. The island has a small peak, which visitors can climb to get an amazing panoramic view of the southern Rodriguan lagoon and the boats sailing in the distance.
---
Snorkelling equipment

Sunscreen

Bathing suit

Beach towel

Camera

Sunglasses

Hat

Spare clothes
---
Day Trip To Ile Aux Chats And Hermitage Island - Food & Beverages
---
| Day Trip To Ile Aux Chats And Hermitage Island | |
| --- | --- |
| Price per Participant (Min 4 Pax) | 38 Euros |
---
Reviews
100% Level of Satisfaction
Based on 1 review
|
reviewed by Guenter Fenchel – Germany
|
October 14, 2017
Reaction time to your queries and requests
Travel consultant's professionalism level
Added value given to you by the travel consultant
Consultant's knowledge of Mauritius and the products / services
Overall satisfaction from the customer support service
Level of services provided as part of the activity?
Level of professionalism by activity operator staff / guide
Your level of enjoyment from the activity
Quality of meals & drinks included (if applicable)
Ease of booking the activity
Overall satisfaction from the activity
---