Day Trip To Ile Aux Cocos (Rodrigues Island)
100% Level of Satisfaction
Based on 1 review
| | |
| --- | --- |
| Location | Rodrigues |
| Operating Days | All Days |
| Duration | 7 hrs |
| Activity Time | 08:30 - 15:30 |
| Comment | Minimum 4 pax required for this activity |
Activity Time
08:30 - 15:30
Comment
Minimum 4 pax required for this activity
Day Trip and Tour of Ile Aux Cocos with Lunch (Rodrigues Island) - Overview
During your island getaway to Rodrigues, why not opt for an islet getaway too? Dubbed as one of the must-do activities while in Rodrigues, escape to the paradiscal islet of Ile aux Cocos.
Spend a full day living the island life as you cruise the clear waters to this piece of paradise - many people remain astonished when first seeing this beautiful island. With its stretches of magnificent beaches, you get to spend hours lazing in the sun, cooling off in the sea or admiring the vibrant marine life with a snorkelling break. And, aside from being a beach lover's dream, it is also a bird-lover's sanctuary, home to flocks of rare birds.
Enjoy a visit with lunch to Ile aux Cocos Island - A perfect relaxation destination for a day!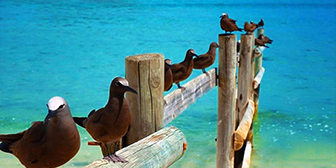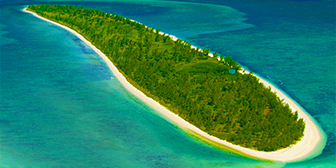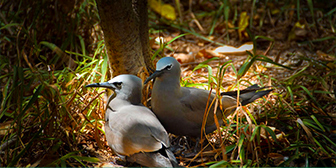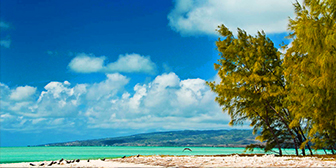 Highlights of this trip:
A laid-back discovery trip to one of the most beautiful isles of Rodrigues - Ile aux Cocos
Discover the colourful marine life and stunning seascapes while at sea and in the waters
Don't miss the chance to see thousands of birds on Ile Aux Cocos at any moment
Enjoy a delicious lunch set on the beach featuring fresh local seafood
Personal guide throughout the day to share interesting facts and knowledge
---
Tour of Ile Aux Cocos with Lunch (Rodrigues Island) - Inclusions:
Visit Ile aux Cocos
Boat transfers
Leisure time on the island (3-4 hours)
Swimming and snorkelling break
Ample Bird watching opportunities
Delicious seafood lunch served on the beach
A selection of drinks
Experienced and professional guide
Complimentary Transport is available upon request and is subject to availability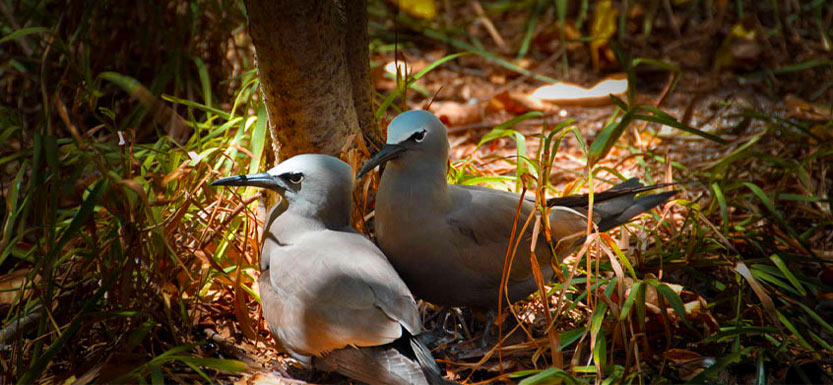 ---
Transportation & Driver Details
Complimentary Transport is available upon request and is subject to availability. It will include pick up and drop off from any hotel / place of accommodation in Rodrigues island.
Car Capacities
You can choose from a selection of vehicles types:
The car / vehicle will depend on the number of participants
About the Drivers
All drivers speak fluent English and French.The drivers, citizens of Rodrigues will be happy to provide you with information about Rodrigues and each of its sights.
There is high emphasis on being on time and providing reliable service to customers.
---
Pointe du Diable, Baie Du Nord, Rodrigues
| | |
| --- | --- |
| Operating Days: | Everyday |
| Operating Time: | 08:30 - 15:30 |
| Duration: | 7 hours |
Note :
You will get to spend about 3-4 hours on the island.
The rest of the time is dedicated to sailing to and from the island.
---
About the Day Trip and Tour of Ile Aux Cocos with Lunch (Rodrigues Island)
Embark on a 1.5 hours boat ride and cruise the pristine waters, discovering different shades of blue as the clear sky is mirrored. Breathe in the fresh, crisp air and breathe out all the negativity while you're at it. The salty breeze just emanates island vibes, complementing the surreal seascape- a setting right out of heaven.
Along the way, your charter will make a stop for you to witness the stunning tropical creatures underwater. Get ready for an experience of a lifetime as you come in close contact with the vibrant fish and colourful corals during your snorkelling break.
You'll then continue your journey towards Ile aux Cocos which is 1.5 kilometres long and 250 metres wide, taking in more of the unique seascape until you reach the shores. A golden beach bordering the emerald waters, dotted with lush palm trees and other breathtaking creatures, unique to the islet is what you'll come across at first.
You'll be impatient to discover more of what this piece of paradise has to offer, and this is exactly what the expert guide is here for. They will provide you with a full tour of the island, which will give you a better insight on the fauna and flora at the nature sanctuary.
A small path travels through the centre of the island allowing you to discover the different species of birds. The most elegant one is undoubtedly the white tern (Gygis Alba), which is quite rare in Rodrigues. Some of the species you'll spot are migratory birds, like the sooty terns, nicknamed "yéyé" due to their thundering chirping; they come and stay on the island during the summer.
For lunch, you will be served an instagrammable picnic on the beach. Surprise your tastebuds with flavours of Rodrigues - octopus or fish stew, rougaille (tomato based sauce) and a refreshing salad. Dishes with octopus are the must eat specialities; octopus fishing being a common practice among the locals
After your hearty meal, take a stroll on the picturesque island and capture these wonderful moments with your loved ones. You can also take a cooling dip in the water or simply laze on the sandy beach, and enjoy a little tanning session- the island glow is real! Or you might just wish to sit back and appreciate the piece of art; turquoise painted lagoon, light blue sky, fiery yellow sun and the rich greenery.
After a fun day of living the island life, you will sail back in the tranquil lagoon to Rodrigues Island
About Ile Aux Cocos
Ile aux Cocos is undergoing a growing craze - it has become the main tourist attraction of Rodrigues.
Located 4 km to the west of Rodrigues mainland, Ile aux Cocos emerges from the lagoon, creating a strip of sand where thousands of seabirds have sought shelter. When visiting the island you are sure to encounter various of birds such as the White schooners (Goélettes blanches), the virgin bird (z'oiseaux la vierge), Sooty terns (yéyé), and "macouas, maleines" - there are thousands of birds to discover making it the ideal destination for any bird watcher.
Ile aux Cocos Island is covered with coconut trees, casuarina trees and a great variety of prickly shrubs all scattered along its beautiful long sandy beaches. The voyage sometimes turns into an adventure when the tide is low. At certain places, corals and rocks are just above the surface of the water, while at others, you need to steer clear of a sandbank to avoid being stranded. The lagoon at Ile Aux Cocos is so shallow that a big part of the sailing trip to this island can be covered on foot walking in the shallow water.
---
Snorkelling equipment

Sunscreen

Bathing suit

Beach towel

Camera

Sunglasses

Hat

Spare clothes
---
The Ile Aux Cocos Lunch Menu
As part of this trip you will enjoy a delicious lunch. The lunch mostly consists of seafood, salads and side dishes and is served on the main beach of Ile Aux Cocos.
---
| Day Trip To Ile Aux Cocos (Rodrigues Island) | |
| --- | --- |
| Price per Participant | 38 Euros |
---
Booking Attributes
Reviews
100% Level of Satisfaction
Based on 1 review
|
reviewed by Guenter Fenchel – Germany
|
October 14, 2017
Reaction time to your queries and requests
Travel consultant's professionalism level
Added value given to you by the travel consultant
Consultant's knowledge of Mauritius and the products / services
Level of services provided as part of the activity?
Level of professionalism by activity operator staff / guide
Your level of enjoyment from the activity
Quality of meals & drinks included (if applicable)
Ease of booking the activity
Overall satisfaction from the activity
---