Day Trip To Ile Aux Cocos (Rodrigues Island)
100% Level of Satisfaction
Based on 1 review
| | |
| --- | --- |
| Location | Rodrigues |
| Operating Days | All Days |
| Duration | 7 hrs |
| Activity Time | 09:00 - 16:00 |
| Transportation | Offered as Supplement |
"
Did you know?
For the most adventurous fishing fans, a few days fishing trip to one of Mauritius Fishing Banks is a true must, so check our trips to
Soudan Bank
and
St. Brandon
.
Day Trip to Ile aux Cocos
A perfect day of relaxation on Ile aux Cocos Island!
Welcome to Ile aux Cocos Island!
Ile Aux Cocos is one of the most visited and most valuable treasures of Rodrigues Island.
Undeniably with its rare sea birds and magnificent beaches, many people remain astonish when first seeing this beautiful island.
While walking along the island's beaches, you will experience calm and peaceful place, free from constraint of the life trend.
About the Ile Aux Cocos Trip
The Ile Aux Cocos is situated on the west of the Rodrigues Island to the small fishing village of Pointe Diamble. From there you will start the sea trip to Ile Aux Cocos on-board a 26 feet sailing boat.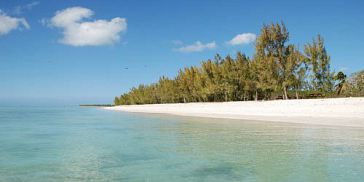 The duration by boat trip to the Island is of about 1.5 hours. Upon your arrival to Ile Aux Cocos, you will have a guided tour of the island, travelling the length of the island which is about one and a half kilometer long and 250 meters wide.
A small path travels through the center of the island allows you to discover the different species of birds. The most elegant one is without any doubt the white tern (Gygis Alba), which is quite rare in Rodrigues.
Some of the species are migratory birds, like the sooty terns, which the people of Rodrigues have nicknamed "yéyé" due to their thundering cheeping; they come and stay on the island during the summer.
It is estimated that about 4500 birds can be seen on Ile Aux Cocos at any moment, guaranteeing a very unique experience for any visitor of the island.
The Ile Aux Cocos Lunch
As part of this trip you will enjoy a delicious lunch. The lunch mostly consists of sea food, salads and side dishes and is served on the main beach of Ile Aux Cocos.
Lunch menu
Fresh Octopus Or Fresh Fish (depending on season)
Green vegetable salad
Cooked vegetable
Note in case you are vegetarian, please let us know in advance so that we can make the necessary arrangement for you.
Drinks (served moderately)
Local wine
Beer
Mineral Water
Soft drinks
Fruit juices
About Ile Aux Cocos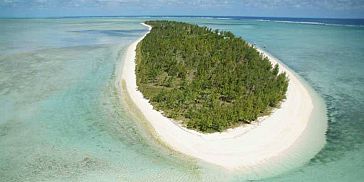 Ile Aux Cocos, located 4 km to the west of Rodrigues mainland, emerges from the lagoon, creating a strip of sand where thousands of sea birds have sought shelter. When visiting the island you are sure to encounter various of birds such as the White schooners (Goélettes blanches), the virgin bird (z'oiseaux la vierge), Sooty terns (yéyé), "macouas, maleines...". There are thousands of birds to discover making it the ideal destination for any bird watcher.
Ile aux Cocos is undergoing a growing craze. It has become the main tourist attraction of Rodrigues. The voyage sometimes turns into an adventure when the tide is low. At certain places, corals and rocks are just above the surface of the water, while at others, you need to steer clear of a sandbank to avoid being stranded. The lagoon at Ile Aux Cocos is so shallow that big part of the sailing trip to this island can be covered on foot walking in the shallow water.
The Ile aux Cocos Island is covered with coconut trees, casuarina trees and a great variety of prickly shrubs all scattered along its beautiful long sandy beaches.
Comments
The duration of the entire trip is of about 7 hours of which you will get to spend about 3-4 hours on the island. The rest of the time is dedicated for the sailing to and from the island.
As part of this trip you will enjoy selection of soft drinks, alcoholic beverages and delicious BBQ seafood lunch
Due to the low tide during winter, the boat often cannot reach all the way to the Island and thus some walking is required to reach all the way to the island's main beach
What to bring Sun cream, sun glasses, hat
Minimum of 2 Persons Required for this trip
Transportation (Optional): when booking this trip, in case you will be interested, we shall be very happy to cater for you the transportation service from any hotel/place of accommodation in Rodrigues Island.
Price
Without Transfer:
Price per adult: 43 Euro
Price for children (3-12): 28 Euro
Price for babies: Free of Charge
With Transfer:
Price per adult: 50 Euro
Price for children (3-12): 35 Euro
Price for babies: Free of Charge
Reviews
100% Level of Satisfaction
Based on 1 review
|
reviewed by Guenter Fenchel – Germany
|
October 14, 2017
Reaction time to your queries and requests
Travel consultant's professionalism level
Added value given to you by the travel consultant
Consultant's knowledge of Mauritius and the products / services
Level of services provided as part of the activity?
Level of professionalism by activity operator staff / guide
Your level of enjoyment from the activity
Quality of meals & drinks included (if applicable)
Ease of booking the activity
Overall satisfaction from the activity
---