Villa Accommodation Services
Villa Accommodation Services
For the benefit of all people renting villas for their accommodation in Mauritius, it is possible to choose to rent a villa on self catering basis, with some basic services or alternatively choose for an all inclusive basis including range of indulging services.
Available Villa Services include
Personal maid – The personal maid will attend the villa on daily basis, making sure you have worry free holiday without having to clean and organize the house. The main is there to clean and tidy the house to help you with selection of additional house services such as: laundry and ironing.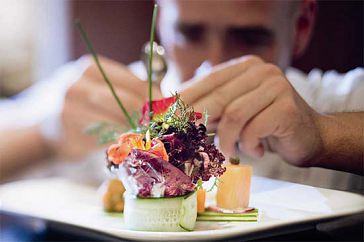 Personal cook/chef – Do you feel like having a omelet for breakfast? Maybe have some French food for lunch, or is it Indian delicates for dinner? With the services of a personal cook/chef, you are sure to enjoy the delicious dishes Mauritius has to offer. The cook will do the grocery shopping for you and will prepare all meals as per your likings and preferences. The cook/chef will come to the villa and prepare your breakfast, lunch and dinner in a traditional Mauritian style ...or according to whichever cuisine. In case you prefer more privacy, you can also choose to have all your meals prepared by the chef in their kitchen and delivered to your villa. It is possible to have the services of either a qualified cook, or of a certified fine dinning chef to prepare your meals.
Babysitters – Need some help with the little ones? No problem. We offer the services of an experienced babysitter to come to the villa, play, help, and be there for the little ones. All for you to enjoy some children free time, going out for some dancing, casinos or any other. The Babysitter is available anytime 24/7.
House butler – The house butler is there to attend your every need. He will coordinate all your trips, organize all the transportation arrangements, provide you with some tips and insights on Mauritius, and will assist you in any other holiday making sure you will have hassles free holiday.
Personal Masseur – What better way to enjoy a relaxation massage then in the convenient of your villa. Enjoy the services of a certified masseur, offering a selection of private massage treatments in your villa.

Private Chauffeur – Enjoy the services of a private chauffeur with a luxury car to drive you and your partners to anywhere in Mauritius according to your requests (including also taking you for private island sightseeing tours).