Chamarel: The Ultimate Discovery Tour
93% Level of Satisfaction
Based on 1 review
| | |
| --- | --- |
| Location | South West |
| Operating Days | Monday, Tuesday, Wednesday, Thursday, Friday, Saturday |
| Duration | Flexible |
| Activity Time | Flexible |
| Transportation | Included in price |
"
Did you know?
Jet Ski
is offered in Mauritius as from 2014, so be one of the first to enjoy this great and fun and thrilling experience and have a Blast!
About - Chamarel: The Ultimate Discovery Tour
Discover tropical nature at its best through The Ultimate Discovery Tour of Chamarel. This package is an absolute must for all adventure-lovers as it offers you the chance to explore the flora and fauna of Mauritius whilst also exploring key Mauritian landmarks and sites.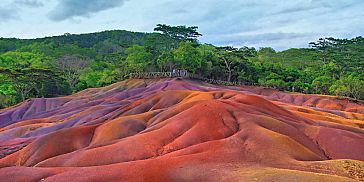 As part of the Chamarel Ultimate Discovery Tour you will enjoy the following:
Explore the Ebony Forest (2 hours)
View the Chamarel Waterfall (20min)
Visit the 7-coloured Earth (30min)
Lunch at either the Rhumerie de Chamarel or Varangue sur Morne
Visit of the Rhumerie de Chamarel
Visit of the Curious Corner Chamarel
Your journey will start off with a 2-hour exploration of the Ebony Forest which will allow you to discover the few native plant and animal species remaining on the island. After visiting the forest reserve, you will head towards the Chamarel Waterfall, where you will have a great viewpoint of the gorgeous waterfall plunging down from almost 100 meters. Next, you will visit the 7-coloured Earth, a geological curiosity that attracts many people.
For lunch, you will have the choice between a delicious meal at the Rhumerie de Chamarel restaurant or the Varangue sur Morne. You will then visit the Rhumerie de Chamarel, where you will get a behind the scenes look at the rum-making process, and finally your discovery tour will end at the Curious Corner of Chamarel, a world of optical illusions.
---
Additional Info- Chamarel: The Ultimate Discovery Tour
Ebony Forest
While making your way through the native forest, you will get to admire the native fauna of Mauritius, such as fruit bats, swiftlets and tropicbirds soaring high along the mountains' ridgeline. The two mid-canopy walkways through the ebony forest will give you the surreal sensation of floating through one of the best-preserved forests. You can have a guided tour with one of the experienced staff members or if you prefer, wander along the walkways on your own where you will encounter informative signs to guide the way.
The Sublime Point offers a breathtaking view of Le Morne Brabant and the surrounding bays where you can also see a lot of tropical birds, including the white-tailed tropicbird. An elevated footbridge leads you to the heart of the habitat with geckos, birds and other endemic species. At the end of the bridge, you will reach a platform that allows you to contemplate an excellent panoramic view of the island, including the southwestern, western and central plateau regions.
Chamarel Waterfall
As part of the Chamarel: The Ultimate Discovery Package , you will have the chance to view the gorgeous Chamarel waterfall. By many it is considered the most beautiful waterfall of Mauritius. Three distinct streams plunge down almost 100 meters from the St. Denis River, down into the gorge. The sight of this impressive waterfall against the scenic forests and mountains is truly breathtaking.
Seven Coloured Earth
The "Seven-Coloured Earth" of Chamarel is a geological curiosity and a major tourist attraction of Mauritius. It is a small (7500 m2) area of strikingly bare landscape located within a large, dense forest. The earth is particularly unusual as it was created by volcanic rocks that cooled at different temperatures, allowing the earth to form beautiful patterns of colour on the exposed hillsides. When visiting the park, you will be able to walk between the many sand dunes and contemplate this unique sight.
Rhumerie de Chamarel
Situated in the South West part of Mauritius, in the heart of a fertile valley lies the Rhumerie de Chamarel which is surrounded by vast sugarcane plantations growing in harmony with pineapples and other tropical fruits.
Displaying a unique sense of warmth and authenticity, the Rhumerie de Chamarel Distillery welcomes visitors for an all-encompassing tourism experience ranging from a guided visit of the distillery and rum tasting to a tasty meal at L'Alchimiste, its own stylish and creative "A la Carte" restaurant. As a visitor of the Rum Distillery you can marvel at its unique design which blends harmoniously with the spectacular surroundings where wood, natural stone and water provide a sense of communion with nature.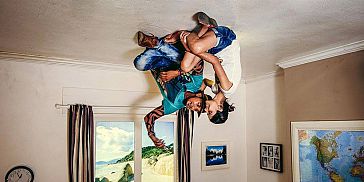 Curious Corner Chamarel
Curious Corner as the name states is for those of us who like snooping around and have an ever-probing mind, as we all naturally are.
If ever, you are tired of relaxing on the warm sandy beaches of Mauritius and you want to give your brain a stimulating workout, then the Curious Corner is definitely the place to go.
It is a fascinating, fun and social excursion into the wonderful world of optical illusions, which will leave you quite literally, not believing your eyes!
---
Lunch Menu
Rhumerie de Chamarel
As part of this package, we offer you the chance to enjoy a delicious lunch at the beautiful L'Alchimiste restaurant. L'Alchimiste specializes in a unique cuisine, prepared with local products sourced from the estate itself.
You can choose the dishes from the selection detailed here below: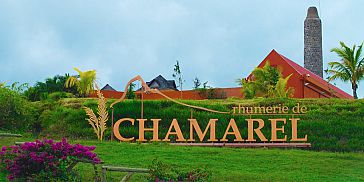 Menu A
Starter: Smoked Marlin salad or Smoked Chicken salad
Main Course: Chicken Stew served with Creole rice, black lentils and pickles OR Fish Curry served with Creole rice, black lentils and pickles
Dessert: Pineapple Parfait OR Lemon Bavarois
Drinks: ½ bottle of Water and 1 Coffee is included within Menu and 1 drink per person
(1 Ti-punch or 1 Mojito or 1 Soft drink or 1 beer or 1 Juice)
Kids Menu
Grilled Chicken with French fries OR Grilled fish with French fries OR Spaghetti
Dessert: Vanilla ice cream
Drinks: 1 Soft drink or 1 Juice
Prices for the Lunch Menus
Menu A: 26 Euro / per person
Kids Menu: 15 Euro / per person
Varangue sur Morne
Varangue sur Morne will offer you a unique dining experience against a spectacular backdrop. The restaurant has in the past, hosted several important events and functions, with well-known personalities, such as Mrs Sonia Gandhi, Prince Edward, former French president Jacques Chirac, Robert de Niro and other important dignitaries / Heads of States.
You can choose from the selection of dishes below:
Menu A
Pasta Salad ( Penne, Pesto, Green Olives, Black Olives and Dry Tomato)
Chicken "Vindaye" served with Potato Chutney and Parsley Rice
Tapioca, our local Sagoo with a Coconut Flavour, Varangue Sur Morne Style
Beverage: ½ Mineral Water with Tea Or Coffee
Menu B
Tropical Salad
Grilled Fish with Creole Sauce and Sauteed Vegetables
Banana Flambèe served with Vanilla Ice Cream
Beverage: ½ Mineral Water with Tea Or Coffee
Menu C
Fish Salad.
Chicken and Shrimps curry served with Mauritian Greens , Rice and Lentils
Fresh Fruits Salad
Beverage: ½ Mineral Water with Tea Or Coffee
Kid's Menu
Grilled chicken or grilled fish with French fries and sautéed vegetable
Beverage package – ½ bottle of still water per child, tea/coffee
Prices for the Lunch Menus
Menu A: 24 Euro / person
Menu B: 29 Euro / person
Menu C: 36 Euro / person
Kid's Menu: 18 Euro / child
---
Additional information regarding the Chamarel: The Ultimate Discovery Tour
Start & End times:
Duration: The duration of the Chamarel: The Ultimate Discovery Tour is 8 hours
This tour is offered every day except sunday
Departure time: 9:00 am from your hotel / place of accommodation
Return time: 17:00 pm back to your hotel / place of accommodation
(Upon request it is possible to start or finish the tour in a different time)
Car Capacities
You can choose from a selection of vehicles types:
Family Car - Up to 4 passengers
6 Seater vehicle - Up to 6 passengers
Minivan - Up to 12 passengers
Minibus - up to 22 people
About the drivers
All drivers speak fluent English and French (Upon special request we can organize driver who speaks additional languages). The drivers, citizens of Mauritius, will be happy to provide you with information about Mauritius and each of its sights.
All drivers are very professional, time efficient and friendly. There is high emphasis on being always on time and providing reliable devoted service to customers.
The private tour is done in a private car / minibus (for bigger groups) and includes full transportation to all the sights, pick up and drop off from any hotel in Mauritius and a driver to show you around.
Prices
Private Daily Tour in a Family Car (for up to 4 people):85 Euro
Private Daily Tour in a 6 Seater vehicle (for up to 6 people): 95 Euro
Private Daily Tour in a Minivan (up to 12 people): 115 Euro
Private Daily Tour in a Minibus (up to 22 people): 160 Euro
Entry Tickets Packages (includes entry tickets to all the sights as part of this tour):
Price per Adult: 40 Euro
Price per Child (ages 3-12): 24 Euro
Total Tour Price Per Person
| | | |
| --- | --- | --- |
| Number of Participants | Total Price | Price Per Person |
| 2 Adults | 165 Euro | 82 Euro |
| 4 Adults | 245 Euro | 61 Euro |
| 6 Adults | 335 Euro | 55 Euro |
| 12 Adults | 595 Euro | 49 Euro |
| 22 Adults | 1040 Euro | 47 Euro |
The total tour price includes: Private Transportation and Entry Tickets to all the sights
Reviews
93% Level of Satisfaction
Based on 1 review
|
reviewed by Margot Williams – South Africa
|
November 27, 2017
Reaction time to your queries and requests
Travel consultant's professionalism level
Added value given to you by the travel consultant
Consultant's knowledge of Mauritius and the products / services
Overall satisfaction from the customer support service
Level of services provided as part of the activity?
Level of professionalism by activity operator staff / guide
Your level of enjoyment from the activity
Quality of meals & drinks included (if applicable)
Ease of booking the activity
Overall satisfaction from the activity
---