Couple Spa Retreat: Relaxing Massage & Glow Facial for Him & Her
| | |
| --- | --- |
| Location | Centre |
| Operating Days | All Days |
| Duration | 1 hrs |
| Activity Time | Flexible |
| Transportation | Offered as Supplement |
| Comment | The Spa reserves the right to refuse treatment to any guest in case of skin problems. |
Transportation
Offered as Supplement
Comment
The Spa reserves the right to refuse treatment to any guest in case of skin problems.
Couple Spa Retreat - Relaxing Massage & Glow Facial for Him & Her (60 Mins) - Overview
Spending long hours on the beach is indeed refreshing but nothing as compared to an intimate spa escape with your other half! Rekindle the love as you set on this self care journey, hand in hand with the love of your life.
A spa getaway for Him & Her in a contemporary beauty & wellness haven, set in the heart of bustling cities. Brought to you by Mauritius Attractions, this romantic spa retreat will help you fully unwind and revive your senses! Included in this package is a Relaxing Massage for him and a Glow Facial for her, or vice versa. Get glowing!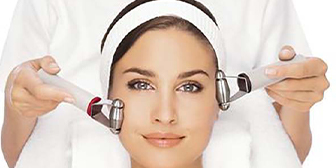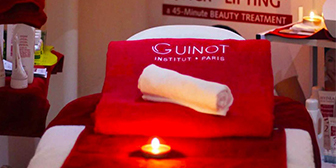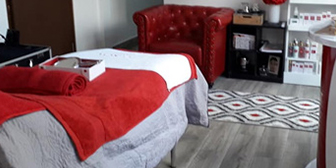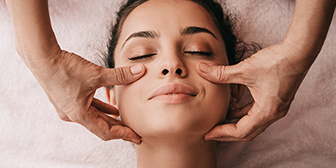 Highlights of this package :
Share this intimate spa getaway with someone close to your heart
Choose one of the treatments each & soak in the zen vibes for 60 mins
Restore your lost radiance with the 60 Mins Glow Facial
Experience pure bliss during the 60 Mins Relaxing Massage
Let the professional & skilled spa therapists knead your pain away
Reconnect with your better half during this spa break
---
Couple Spa Retreat - Relaxing Massage & Glow Facial for Him & Her (60 Mins) - Inclusions
1 Hour Him & Her Spa Package
Choice of one treatment each:
- 60 Mins Relaxing Massage for him/her
- 60 Mins Glow Facial for him/her
Professional Spa Therapists
Changing cabins
Shower facility
Free secured parking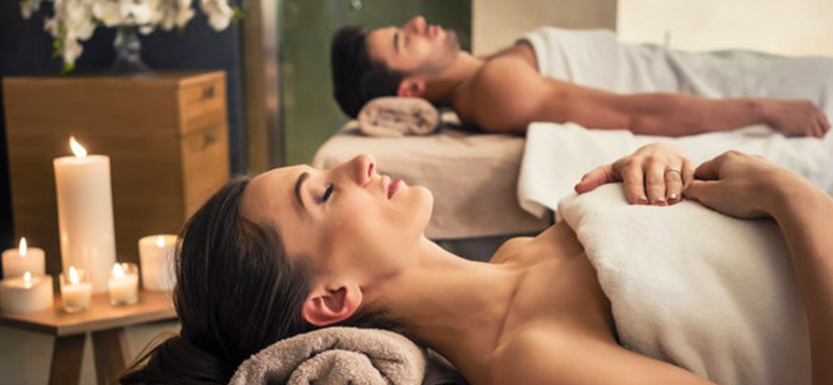 ---
Transportation & Driver Details
Transport is available for an additional supplement and will include pick up and drop off from any hotel / place of accommodation in Mauritius.
Car Capacities
You can choose from a selection of vehicles types:
Family Car - Up to 4 passengers
6 Seater vehicle - Up to 6 passengers
Minivan - Up to 10 passengers
About the Drivers
All drivers speak fluent English and French (Upon special request we can organise drivers who speak additional languages). The drivers, citizens of Mauritius, will be happy to provide you with information about Mauritius and each of its sights.
All drivers are very professional, time efficient and friendly. There is high emphasis on being always on time and providing reliable devoted service to customers.
---
Quatre Bornes or Curepipe, Central Region
| | |
| --- | --- |
| Mondays to Saturdays: | 09:00 - 17:30 |
| Sundays & Public Holidays: | 09:00 - 12:30 (Curepipe Branch is closed on Sundays & Public Holidays) |
| Activity Time: | Flexible |
| Glow Facial : | 1 Hour |
| Relaxing Massage: | 1 Hour |
---
About the Couple Spa Retreat - Relaxing Massage & Glow Facial for Him & Her (60 Mins)
Soaking in the sun and exerting yourself to engage in thrilling activities daily can quickly take a toll on your skin & body when on holidays. Hence, we're offering you this Him & Her package where you can indulge in some self care and bond with your soulmate so you could flaunt that tropical tan with full grace, rather than head back home looking and feeling exhausted.
If you've been struggling with dry, flaky and uneven skin due to prolonged exposure to the sun, then you're in for a real treat! At Espace Beauté, glow ups are taken very seriously, irrespective of gender. The glow facial is not just for the ladies; even the gentlemen get it done whilst wifey succumbs to the experienced hands of the masseuse for a nice, relaxing massage, or the other way around if you wish.
In just 60 minutes, the glow facial will give you a luminous and radiant complexion that shines from within. Every inch of your face will look healthier, brighter and more plump as this relaxing facial workout accelerates the removal of excess fluid and toxins. The products used are gentle and cruelty-free as the spa neither endorses animal testing, nor brands with a high carbon footprint.
If you're already on top of the skincare game, then the body massage is the treatment to go for- a 60 minutes relaxation massage that aims to improve your overall wellbeing. Using smooth, gentle kneading movements, the massage stimulates the release of happy hormones, provides general relaxation, increases blood circulation and alleviates muscular tension. Hence, the masseuse will help you relax, revive and rejuvenate without causing discomfort.
Having expert knowledge on massage ethics, anatomy, physiology and body mechanics, the spa therapists will ensure you leave the spa feeling as renewed as ever! They'll do the best of their ability to relieve your pain, stress and everything that is holding you down, which means you'll be highly energised for the rest of your vacation in Mauritius or if you're heading back!
---
About the Spa - Espace Beauté
The portals of Espace Beauté Salons open to reveal a perfect example of a contemporary, state of the art beauty salon in Mauritius. A wonderful ambience beckons you as friendly and warm staff provide excellent service. The spa's caring experts have worked hard for the past decades in order to provide the best beauty services and products available in the market.
Founded in 1992, Espace Beauté is a comfortable place for both women and men to build a regimen of personal care essential to maintain their health, vitality, and good looks. Treatments are given according to the particular needs of each client after a diagnosis by a team of qualified and professional beauticians, hairdressers and masseuses.
The spas in Quatre-Bornes and Curepipe offer a range of relaxing treatments and massages like facials, manicures, pedicures and hairdressing services. The Espace Beauté – Beauty Salon provides Beauty services, Makeovers and Hair Care with more than 35 therapists, who answer to the needs of large Indian weddings and for high profile fashion shows like ELITE.
Spa Facilities
Treatment Rooms
Changing cabins
Shower facility
Free secured parking
Free Wifi available at Quatre Bornes only
---
| Couple Spa Retreat: Relaxing Massage & Glow Facial for Him & Her | |
| --- | --- |
| Price per Couple | 77 Euros |
---
Booking Attributes