Spa Getaway - Hydradermie Youth Facial & Relaxation Massage
| | |
| --- | --- |
| Location | Centre |
| Operating Days | All Days |
| Duration | 2 hrs |
| Activity Time | Flexible |
| Transportation | Offered as Supplement |
| Comment | The exact time slot for the treatment is subject to availability and will only be confirmed by the Spa after your booking. |
Transportation
Offered as Supplement
Comment
The exact time slot for the treatment is subject to availability and will only be confirmed by the Spa after your booking.
Spa Getaway - Hydradermie Youth Facial & Relaxation Massage (2 Hours) - Overview
Have fine lines and the first signs of ageing been dampening your holiday spirits? Has the sun exposure been damaging to your skin? Need a nice spa break for deep relaxation? Or is the tiredness creeping up on you?
Whichever the case, Mauritius Attractions has got an amazing spa deal for you, a Hydradermie Youth Facial and a Relaxing Massage at one of the most reputed spas of the island! For 2 hours, revel in pure comfort at the hands of highly skilled spa therapists, experiencing total mind and body relaxation.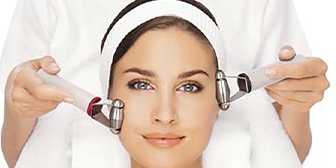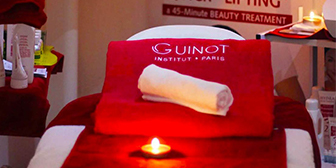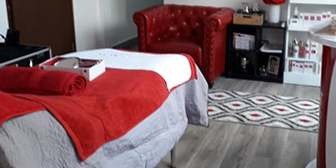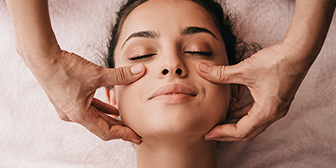 Highlights of this package :
A highly revitalising spa getaway for 2 hours
Reduce the signs of ageing & dull skin with the Hydradermie Youth Facial
Benefit from the use of special French skincare products - Guinot
Experience pure bliss during the 60 Mins Relaxation Massage
Let the professional & skilled spa therapists knead your pain away
Leave the spa looking and feeling super refreshed
---
Spa Getaway - Hydradermie Youth Facial & Relaxation Massage (2 Hours) - Inclusions
2 Hours Rejuvenating Spa Break
60 Mins Hydradermie Youth Facial
Use of Guinot Products from France
60 Mins Relaxation Massage
Professional Spa Therapists
Changing cabins
Shower facility
Free secured parking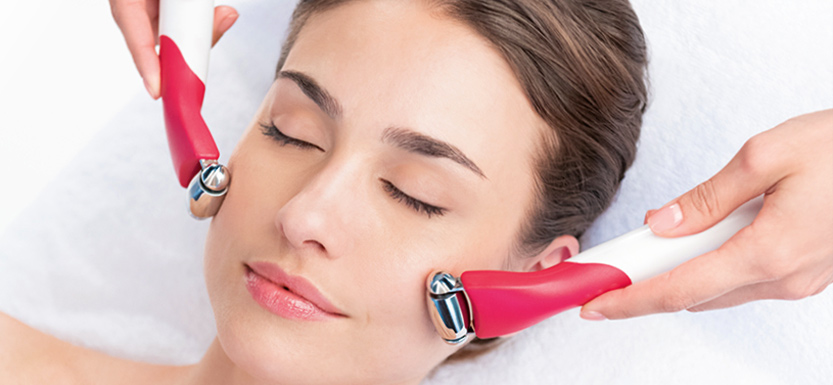 ---
Transportation & Driver Details
Transport is available for an additional supplement and will include pick up and drop off from any hotel / place of accommodation in Mauritius.
Car Capacities
You can choose from a selection of vehicles types:
Family Car - Up to 4 passengers
6 Seater vehicle - Up to 6 passengers
Minivan - Up to 10 passengers
About the Drivers
All drivers speak fluent English and French (Upon special request we can organise drivers who speak additional languages). The drivers, citizens of Mauritius, will be happy to provide you with information about Mauritius and each of its sights.
All drivers are very professional, time efficient and friendly. There is high emphasis on being always on time and providing reliable devoted service to customers.
---
Quatre Bornes or Curepipe, Central Region
| | |
| --- | --- |
| Mondays to Saturdays: | 09:00 - 17:30 |
| Sundays & Public Holidays: | 09:00 - 12:30 (Curepipe Branch is closed on Sundays & Public Holidays) |
| Activity Time: | Flexible |
| Duration: | 2 Hours |
---
About the Spa Getaway - Hydradermie Youth Facial & Relaxation Massage (2 Hours)
It's easy to neglect self care when you're all caught up with having fun on holidays. However, it takes no time to see the dry patches, rough skin, hyperpigmentation and a tired body in general. And the last thing you would want is to get back to your country feeling drained as vacations are meant to be uplifting, refreshing and delightful. Hence, we bring you this full body care, which includes a Hydradermie Youth Facial Treatment and a head-to-toe massage to fully relax your body!
More than just a facial, hydradermie is the new trend in the skincare world. The spa therapist at Espace Beauté Spa utilises a blend of the latest technology and massages with the use of high quality skincare products from Guinot for the best results. Guinot's targeted skincare products can be highly effective in reducing the first signs of ageing, without the need to undergo medical aesthetic procedures that can take months to heal. No wonder it is one of the essential brands in experts' skincare regimen.
It deep cleanses the pores, brings back the moisture to the deeper skin layers and accelerates cell turnover, leaving your skin cleansed, toned and glowing. In turn, the fine lines are eliminated, so are the uneven patches and hyperpigmentation- which means you get to look a few years younger than you actually are! In short, the Hydradermie Youth Treatment is a safe, painless and non - invasive beauty treatment that will leave you with moisturised, radiant and plump skin in just 60 minutes.
A full body massage is a welcome relief to our aching body. So you'll be delighted to move on to the 1-hour relaxation massage, a form of massage therapy that focuses on alleviating muscular tensions, increasing blood circulation, relieving pain as well as mental stress. With a variety of massage techniques, the experts will also help calm your nervous system, as well as improve sleep and stabilise your mood.
Indulge in this Relaxation Massage for a complete hour and enjoy the blissful feeling of relaxation seeping into your body. The smooth, rhythmic gliding strokes of the masseuse help to recover from the tiredness that overtake everyone at some point when on holidays.
At the end of this 2-hour spa getaway, you'll feel and look super refreshed, renewed and rejuvenated!
About the Spa - Espace Beauté
The portals of Espace Beauté Salons open to reveal a perfect example of a contemporary, state of the art beauty salon in Mauritius. A wonderful ambience beckons you as friendly and warm staff provide excellent service. The spa's caring experts have worked hard for the past decades in order to provide the best beauty services and products available in the market.
Founded in 1992, Espace Beauté is a comfortable place for both women and men to build a regimen of personal care essential to maintain their health, vitality, and good looks. Treatments are given according to the particular needs of each client after a diagnosis by a team of qualified and professional beauticians, hairdressers and masseuses.
The spas in Quatre-Bornes and Curepipe offer a range of relaxing treatments and massages like facials, manicures, pedicures and hairdressing services. The Espace Beauté – Beauty Salon provides Beauty services, Makeovers and Hair Care with more than 35 therapists, who answer to the needs of large Indian weddings and for high profile fashion shows like ELITE.
Spa Facilities
Treatment Rooms
Changing cabins
Shower facility
Free secured parking
Free Wifi available at Quatre Bornes only
About the Guinot Paris Products
For more than 40 years, Guinot Paris has provided a wide range of beauty care, covering three specific categories; face, body and sun. The exclusive Guinot beauty treatments are suited to different skin types and beauty objectives.
Face Care and Treatments at Guinot are tailored to every skin type and will leave your face looking more beautiful. Guinot has taken advantage of the latest scientific discoveries to develop patented treatment methods that visibly rejuvenate the skin, offering a real alternative to cosmetic surgery.
Guinot products are not tested on animals and are labelled PE, which means they have passed all the stringent norms of pharmaceutical products ensuring your skin will not be affected by adverse chemical products.
To improve skin compatibility, formulas are preserved without parabens and the active ingredients used are from non-GMO plants. The active treatment ingredients incorporated in the formulas are chosen in order to respect the environment; notably by sourcing them from renewable plants. Guinot is conscious of the environment's fragility and is concerned about protecting it.
---
| Spa Getaway - Hydradermie Youth Facial & Relaxation Massage | |
| --- | --- |
| Price per Person | 85 Euros |
---
Booking Attributes