Mauritius Extreme Activities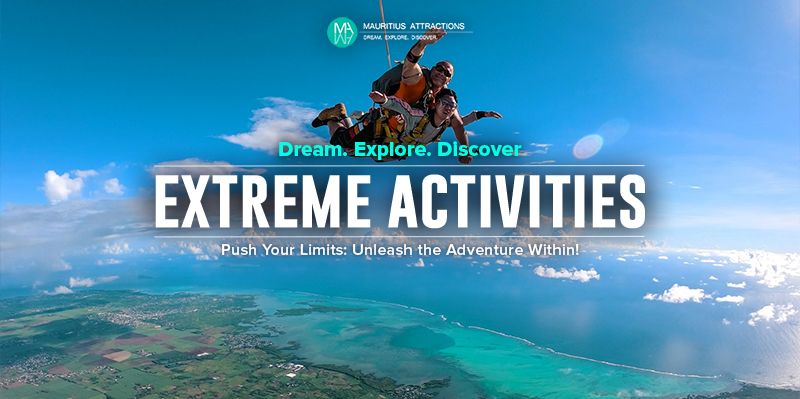 Adventure activities don't come better than this list of must dos for all the adrenaline junkies out there.
Get ready for up to 60 seconds of free-fall as your tandem jump master throws you out of a plane, plummeting towards the ground before parachuting gently into land with our Tandem Skydiving. Zip lines at Vallée des Couleurs are designed to start low and slow and gradually build your confidence as it gets progressively longer, higher and faster. Slide down the mountain with the longest Zip line in the Indian ocean of 1.5km.
Double the dirt, double the fun with the Mud Karting. It's the opportunity to enjoy the thrill of the machine and get down and dirty with this off road circuit track at Casela Park.
Sports fans, be ready to take on the challenges of Mountain biking. With 2 tracks to choose from, you'll experience Mauritius' best mountain biking terrain. Feel the freedom and fresh air as you trail-blaze round some of the country's best off-road trails with the Adrenaline Rush Ride, designed for those looking for excitement and a challenge.
Jumping off rocks, swimming through currents and sliding down the river, our River Trek Adventure is truly a sport like no other. If you want to try the ultimate fun water-sport, the 1 hour or half day Sea Hover Adventure is your perfect choice.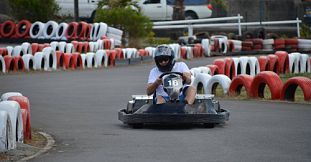 This Activity Is Not Operational Until Further Notice Cascavelle Karting by Casela Do you want to have fun and enjoy a great time with your friends or family? Try Karting at Cascavelle with your… read more →
---
---
Zip Line (500m) and Mini Lunch at Vallée des Couleurs Get ready for a once in a lifetime zip line adventure. Where adrenaline rush is guaranteed! It is an activity for the brave heart, as you… read more →
---
---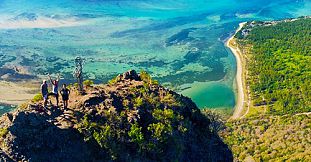 Le Morne Brabant Mountain - Half Day Hike Hike on the majestic slave trail in the South Western Coast of Mauritius, and enjoy spectacular ocean views. Hiking on the path of the runaway slaves at Le… read more →
---
---
South West
Duration : 3 hrs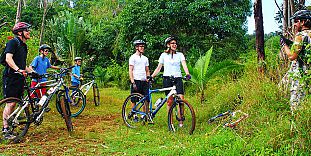 Mauritius Mountain Biking Adventure Looking for some adrenaline-packed adventures with breathtaking views of the nature in the freshest air! Mauritius has much more to offer than just white… read more →
---
---
Nepalese Bridge + Zip Line Adventure At Vallée Des Couleurs Gear up for an adventure of a lifetime at the magnificent Vallée des Couleurs in the South of Mauritius, where you will enjoy… read more →
---
---
This Activity Is Not Operational Until Further Notice About the Ziplines at the Domaine in Mauritius Take your need for speed to new heights in Mauritius, with this thrilling zipline adventure!… read more →
---
---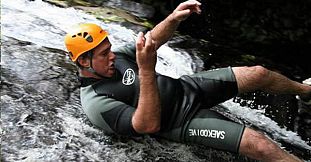 This Activity Is Not Operational Until Further Notice Mauritius Attractions offers you the only River Trek adventure in Mauritius. This is a unique river trek along the Galets River - A great way to… read more →
---
---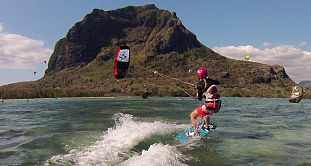 Kitesurfing in Le Morne Are you looking to learn kitesurfing or perhaps try this great activity in one of the leading world kitesurfing destinations? Mauritius Attractions offers the best kite… read more →
---
---
South West
Duration : Flexible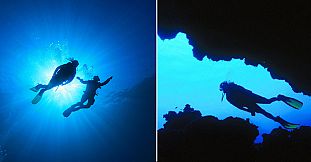 This Activity Is Not Operational Until Further Notice Unique Cave diving in Mauritius! This diving package takes you to an impressive underwater cave close to the village of Tamarin at the South West… read more →
---
---
South West
Duration : 3 hrs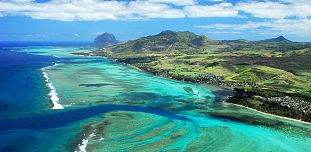 Kitesurfing in South-West of Mauritius (Bel Ombre) Are you looking to learn kitesurfing or maybe you want to try this activity in one of the leading world kitesurfing destinations? Mauritius… read more →
---
---
This Activity Is Not Operational Until Further Notice LAND, SEA and AIR to the EXTREME Experience Mauritius by land, sea and air in the most adventurous way! This day package is all about excitement,… read more →
---
---
North
Duration : 5 hrs 30 mins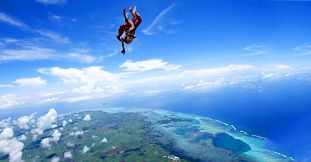 Mauritius Tandem Skydiving – Experience skydiving in Mauritius A Skydiving Adrenaline Pumping Adventure at its absolute best! You will get to experience a 10,000ft skydive in Mauritius paradise… read more →
---
---
North East
Duration : 1 hrs