Romantic Couples Sunset Boat Trip with Beach Dinner
| | |
| --- | --- |
| Location | West |
| Operating Days | Monday, Tuesday, Wednesday, Thursday, Friday, Saturday |
| Duration | 6 hrs |
| Activity Time | 16:00 - 22:00 |
| Transportation | Offered as Supplement |
| Comment | This trip is not operational on Sunday evenings. |
This Activity Is Not Operational Until Further Notice
An Exclusive Private Sunset Dinner Boat trip for Couples, including Private beach dining on Benitiers Island.
Enjoy an unforgettable sunset speed boat trip to the beautiful island in the West coast of Mauritius, the perfect escape to add some magic between you two.
Benitiers Island is the ideal place to enjoy a romantic evening with many perfect 'US' moments to cherish! It is a unique invitation for an intense moment of togetherness in the most romantic setting.
A lovely table adorned with candlelights and flowers set for the two of you to enjoy a special BBQ dinner on the treasured beach of Benitiers Island.
About the Private Romantic Sunset Cruise to Benitiers Island:
Sunset view, stunning ocean breeze, exclusive delicious BBQ dinner and a large selection of drinks, romance and pampering galore – now that's a Special Romantic Evening to Benitiers Island!
This trip is all about having a unique special romantic experience both on sea and land having an exclusive private dinner package on Benitiers Island's beach just for you and your partner.
Ideally located at one of the most beautiful locations in Mauritius, you will not find a match for stunning ocean views than late in the afternoon.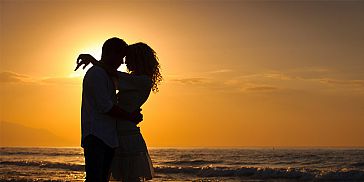 Your wonderful journey starts at 16:00 from Tamarin Beach in Black River where you will embark your private speed boat for a unique sunset cruise experience. Let your love bloom and feel the unique wilderness and tranquility of the West coast region before reaching Benitiers Island.
The settings for this intimate cruise with your loved one is just so perfect; sailing in the clear blue waters of the largest lagoon in Mauritius with the beautiful sunset as backdrop. Also, rest assured to have great cruising and calm sea conditions.
As part of this romantic dinner package, you will have the privilege to make the most of the island exclusively for your partner and you. As you step forward, enjoy a royal treatment with the warm welcome by the ever-smiling team on land and admire the impressive romantic settings.
The slightly dim light on the beach, the sweet sound of the waves of the calm sea, the lovely vivid decoration of the table with candle lights and flowers and the amenities set especially for you altogether make up a highly romantic setting.
When you are ready to dine, you will be personally led by the staff. Take your seat and allow yourself to be pampered. Your private chef and staffs are there to create the perfect BBQ dinner menu – delicious, personal and just as you like it.
Sip a drink while a romantic music serenades you. Relish your divine BBQ dinner, prepared on the island as well as a selection of alcoholic and non-alcoholic drinks served on your table.
After your dinner, you will have free time to enjoy this private island. Go on a romantic walk, hand in hand with your loved one, under the star studded sky and bask in the serene tranquility of the night.
Expect arrival time back to the point of embarkation at 22:00. This trip to Benitiers Island is all about having a romantic and relaxed evening, while enjoying the company of your partner.
So, get immersed into this blissful haven with the most elegant and luxury setting for two.
The Benitiers Island Dinner Menu
As part of this private romantic sunset package at Benitiers Island, we offer you to enjoy an exquisite dinner in one of the most beautiful beach settings.
Choice of Starters:
Flagship vegetables day salad
Bread baked in garlic butter
Main Courses:
BBQ fresh Daurade fish filet marinated with herbs
BBQ chicken thighs marinated with herbs
The main courses are served with basil paste salad made up of fresh vegetables.
Dessert:
Trio of Desserts - Pastries, Banana and Pineapple Rum Flambé
Drinks:
Beer, Coke, Fanta, Water, Sparkling water, "Rhum arrangé", Fruit Juice, Tea and Coffee.
2 bottles of wines with a choice of either White, Red or Rose wines (Chardonnay or Samsara) will be provided.
Optional add-ons:
For those looking further enhance your dinner experience, for a small supplement you can opt to add a bottle of premium sparkling wine and lobster dish as part of your dinner.
Comments
The Private Romantic Sunset Dinner Cruise to Benitiers Island is offered every day, except on Sundays between 16:00 – 22:00.
Duration of this sunset cruise: 6 hours
If you are a vegetarian, please inform us in advance so we can arrange the necessary additions to the dinner.
Consumption of drinks is at your own discretion. We advise you not to over-drink for your safety as this trip is carried out at sea.
---
Prices
Price for the Private Sunset Dinner Boat Trip for a Couple (2 pax): 440 Euro
Supplement for Sparkling wine (bottle) & Lobster dish (2 pax): 90 Euro
This Activity Is Not Operational Until Further Notice