4x4 Safari Tours at La Vallée de Ferney - Nature Expedition
| | |
| --- | --- |
| Location | South East |
| Operating Hours | 09:30 - 17:00 |
| Operating Days | All Days |
| Duration | Flexible |
| Activity Time | Flexible |
| Transportation | Offered as Supplement |
| Comment | The activity is not recommended for pregnant women and children under the age of 3 |
Operating Hours
09:30 - 17:00
Transportation
Offered as Supplement
Comment
The activity is not recommended for pregnant women and children under the age of 3
Exploring the Untamed: 4x4 Tour in the South East of Mauritius (La Vallée de Ferney) - Overview
In the mood for a thrilling, safari-style adventure into the heart of nature's wonders? Look no further, Mauritius Attractions has just what you need - an exhilarating 4x4 tour in La Vallée de Ferney. Be ready to be captivated by this off-road expedition through this enchanting valley, where magnificent encounters with wild animals and the beauty of indigenous trees await you.
With this package, you'll hop aboard a 4x4 vehicle and explore through trails that will take you to awe-inspiring viewpoints that accentuate the breathtaking beauty of the panoramic vistas of the south eastern coast. You can be sure that this 4x4 tour in La Vallée de Ferney will be the highlight of your holidays in Mauritius.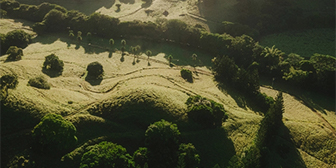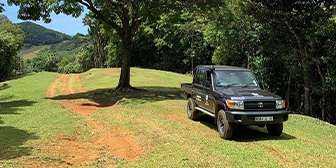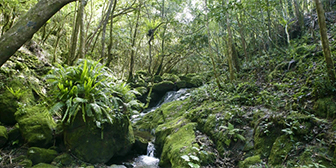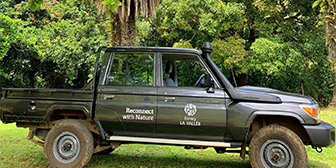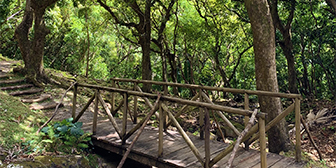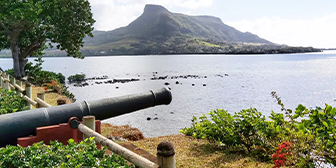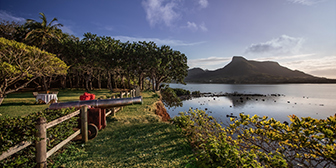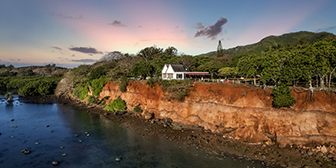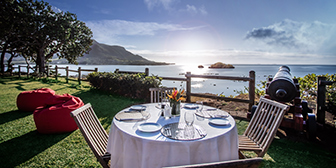 Highlights of this package:
Thrilling 4x4 tour through La Vallée de Ferney
Enjoy a 1-hour (-/+ 7 km) or 2-hour (-/+ 15 km) safari ride
Delve into the untamed wilderness and experience nature's secrets
Immerse yourself in the beauty of indigenous trees and vibrant flora and fauna
Witness breathtaking panoramic views of the southeastern coast
Experience a surge of adrenaline and excitement at every turn
Unleash your inner adventurer and conquer the wild
Unforgettable journey, indelibly marking your wanderlust-filled soul
---
The 4x4 Tour in La Vallée de Ferney - Inclusions
Choose between an off-road 4x4 tour for 1 or 2 hours
Entrance to the valley
Powerful 4x4 vehicle unveiling nature's hidden wonders
Encounter majestic deer, wild boars, and captivating bats
Discover the majesty of the area's indigenous trees
Views of the awe-inspiring coastal beauty of the south-east
Optional: Ferney Falaise Rouge Lunch Package (as a supplement)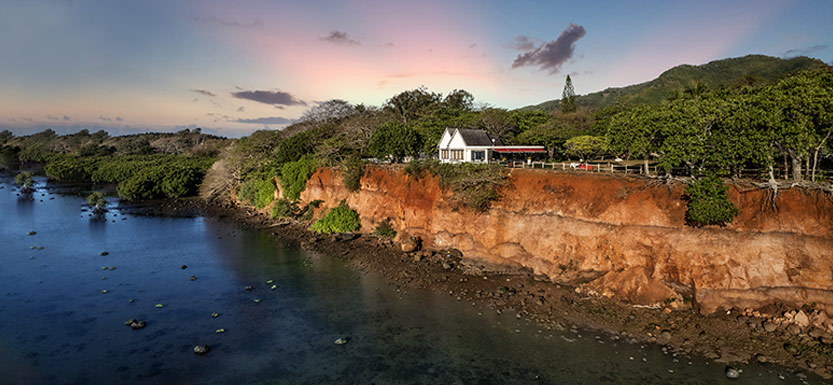 ---
Transportation & Driver Details
Transport is available for an additional supplement and will include pick up and drop off from any place / place of accommodation in Mauritius.
Car Capacities
You can choose from a selection of vehicles types:
Family Car - Up to 4 passengers
6 Seater vehicle - Up to 6 passengers
Minivan - Up to 10 passengers
About the Drivers
All drivers speak fluent English and French (Upon special request we can organise drivers who speak additional languages). The drivers, citizens of Mauritius, will be happy to provide you with information about Mauritius and each of its sights.
All drivers are very professional, time efficient and friendly. There is high emphasis on being always on time and providing reliable devoted service to customers
---
Vieux Grand Port, South East Coast
| | |
| --- | --- |
| Operating Days: | All days (upon availability) |
| Operating Hours: | 08:30 - 17:00 |
| Duration: | 1 hour or 2 hours |
| Activity Time: | Flexible |
---
About the Thrilling 4x4 Tour - Off-Roading into the Heart of La Vallée de Ferney
Embark on the ultimate adventure seekers' dream: an adrenaline-pumping 4x4 tour through the untamed wilderness of La Vallée de Ferney! Brace yourself for an electrifying journey where nature's secrets are unveiled at every turn, leaving you spellbound and thirsting for more.
Roaring into action aboard a rugged 4x4 vehicle, you'll plunge deep into the heart of La Vallée de Ferney. You will be amazed as the wild reveals itself in all its glory. Majestic deer leap through the undergrowth, their graceful elegance commanding your attention. Stealthy wild boars roam freely, showcasing their untamed spirit. Even bats take flight, their aerial acrobatics leaving you speechless.
However, this is merely the start of your adventure. As you traverse the demanding landscape, you'll be welcomed by towering indigenous trees, stretching towards the heavens. Within their protective embrace lies a concealed realm, a haven brimming with a myriad of resplendent plant life and captivating creatures. This extraordinary paradise transcends all expectations, where the symphony of nature resonates in perfect harmony.
Yet, the excitement doesn't stop there. Your 4x4 adventure of either 1 or 2 hours will lead you to breathtaking viewpoints that redefine the meaning of awe-inspiring. Treat yourself to a visual feast, as the southeastern coast unveils its splendour before your very eyes. Azure waters merge seamlessly with sun-kissed sands, creating a panoramic masterpiece that ignites your senses. The sheer beauty of this coastal wonderland will leave you breathless, with every fibre of your being yearning to capture its essence forever.
Are you ready to conquer La Vallée de Ferney on an epic level? Join this pulse-pounding expedition through nature's playground. Prepare to be swept away by untamed wildlife encounters, enchanted by indigenous arboreal marvels, and mesmerised by the majesty of coastal vistas. This is a once-in-a-lifetime journey that will forever ignite the explorer within you, revealing the unparalleled beauty of La Vallée de Ferney. Get ready to unleash your wild side!
About La Vallée de Ferney
Nestled within the precious remaining 2% of native forests in Mauritius, La Vallée de Ferney stands as a sanctuary of utmost significance. Spanning across a sprawling 200 hectares, this remarkable conservation zone plays a vital role in the preservation of the island's dwindling endemic plants and birds. Year after year, diligent efforts are made to reintroduce these rare species, allowing them to flourish and reclaim their rightful place in the ecosystem.
One of the most iconic inhabitants of La Vallée de Ferney is the famous Kestrel bird. These unique and enchanting creatures have found a safe haven in Ferney. Beyond the Kestrels, La Vallée de Ferney offers a tapestry of biodiversity that will leave nature enthusiasts enthralled.
La Vallée de Ferney serves as a beacon of hope in the face of ecological challenges, providing a haven for Mauritius' unique flora and fauna. It stands as a testament to the collective efforts to restore and preserve the island's natural heritage.
---
Sport shoes
Hat/cap
Sweater/k-way
Spare clothes
Mosquito repellent
Sunscreen
Water
Camera
---
4x4 Safari Tours at La Vallée de Ferney - Optional Lunch Package
As part of this package, you can enjoy an optional lunch at Ferney Falaise Rouge as a supplement.
Note: The Falaise Rouge restaurant is located further away from La Vallée de Ferney, so clients are advised to make their transport arrangements to get to the restaurant.
---
| 1 Hour 4x4 Safari Tours at La Vallée de Ferney | |
| --- | --- |
| Price per Adult | 22 Euros |
| Price per Child (3-12 Years) | 11 Euros |
| 2 Hour 4x4 Safari Tours at La Vallée de Ferney | |
| --- | --- |
| Price per Adult | 39 Euros |
| Price per Child (3-12 Years) | 20 Euros |
| Ferney Falaise Rouge Lunch Package - Classic Menu | |
| --- | --- |
| Price per Adult | 25 Euros |
| Price per Child (3-12 years) | 15 Euros |
---
Booking Attributes