Guided Visit of Ferney Conservation Park
90% Level of Satisfaction
Based on 1 review
| | |
| --- | --- |
| Location | South East |
| Operating Hours | 08:30 - 17:00 |
| Operating Days | All Days |
| Duration | 2 hrs |
| Activity Time | 09:30 - 14:30 |
| Transportation | Offered as Supplement |
| Comment | Note: Please note that this is a guided tour. A compulsory Guide is provided free of charge. Activity Time: 09:30, 11:30, 13:30 and 14:30 |
Operating Hours
08:30 - 17:00
Activity Time
09:30 - 14:30
Transportation
Offered as Supplement
Comment
Note: Please note that this is a guided tour. A compulsory Guide is provided free of charge. Activity Time: 09:30, 11:30, 13:30 and 14:30
Visit of Vallée de Ferney - Overview
Exploring La Vallée de Ferney means more than just to take a ramble; it provides an unforgettable experience in a unique place, where you can discover the breathtaking flora and fauna of Mauritius.
When you visit La Vallée de Ferney, what strikes you from the start is the hilly landscapes of the site's green and wooded hills. Sloping fields and pastures covered with green and open grass, and lush forests share the territory of this exotic valley with perfect harmony. Enjoy a beautiful moment touring a nature reserve on the paradise island with your friends and family.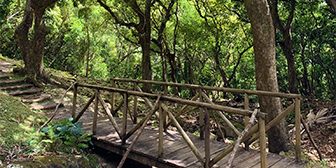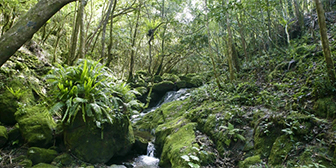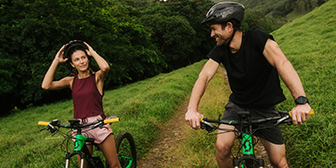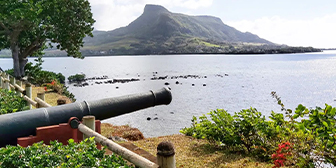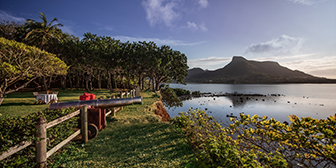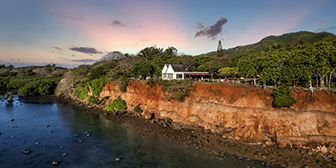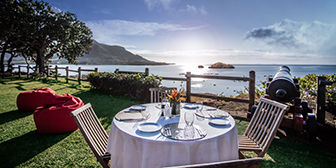 Highlights of this visit:
Visit La Vallée de Ferney, the excellent spot to discover the flora and fauna of Mauritius
Enjoy quality time by yourself or with your friends and family
Best opportunity to admire indigenous plant species
Spot rare endemic birds including the Mauritius Kestrel, the only bird of prey on the island
An ideal excursion for wildlife and nature lovers
---
Visit of Ferney Conservation Park - Inclusions:
Entrance ticket to the valley
Enriching guided tour accompanied by a warm and friendly guide
Hiking circuits and nature trails
Access to the indigenous biodiversity of Mauritius
Optional: Ferney Falaise Rouge Lunch Package (as a supplement)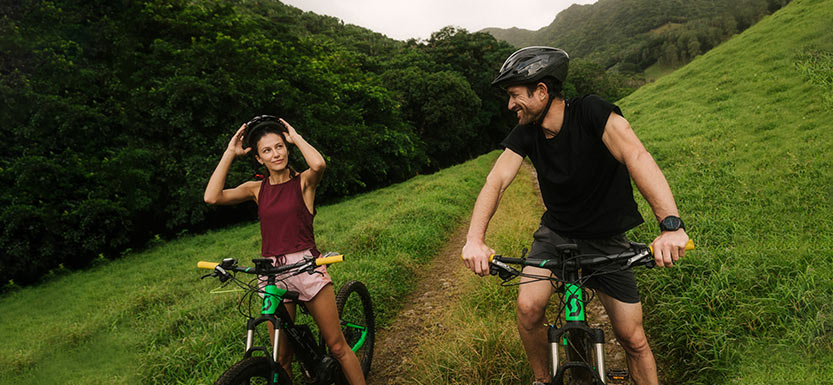 ---
Transportation & Driver Details
Transport is available for an additional supplement which will include pick up and drop off from any hotel / place of accommodation in Mauritius.
Car Capacities
You can choose from a selection of vehicles types:
Family Car - Up to 4 passengers
6 Seater vehicle - Up to 6 passengers
Minivan - Up to 10 passengers
About the Drivers
All drivers speak fluent English and French (Upon special request we can organize drivers who speak additional languages). The drivers, citizens of Mauritius, will be happy to provide you with information about Mauritius and each of its sights.
All drivers are very professional, time efficient and friendly. There is high emphasis on being always on time and providing reliable devoted service to customers.
---
Vieux Grand Port, South East Coast
| | |
| --- | --- |
| Duration: | 2 hours |
| Operational Days : | This visit is offered every day |
| Activity Time: | 09h30, 11h30, 13h30 and 14h30 |
---
About the Visit of Ferney Conservation Park
La Vallée de Ferney, a forest and wildlife reserve, is an excellent spot to discover the flora and fauna of Mauritius and enjoy quality time by yourself or with your friends and family in a highly serene setting.
The 200-hectare nature sanctuary is located in the north of Mahébourg in Grand Port District. Discover La Vallée de Ferney at your ease by following the guidelines through a 3km track that winds through the native forest.
Immerse yourself in the wonders of La Vallée de Ferney with an unmissable guided tour for nature enthusiasts. Accompanied by expert guides brimming with passion, you'll have the unique opportunity to encounter iconic species like the Kestrel, the enchanting Pink Pigeon, and the magnificent Mauritian Parakeet. Prepare to expand your knowledge as the guides impart their wisdom, teaching you to identify indigenous treasures such as Ebony, Eugenia bojeri, Takamaka, and a myriad of other captivating species that call this pristine landscape their home. Get ready for an educational and awe-inspiring journey through nature's hidden gems.
You will be captivated by the breathtaking beauty and rich biodiversity of La Vallée de Ferney, a remarkable conservation zone in Mauritius that should not be overlooked. Immerse yourself in the exploration of unique natural habitats and ecosystems, unveiling the hidden gems of the island's exceptional biodiversity. As you embark on this memorable tour, be ready to encounter an array of fascinating wildlife and be amazed by the intricate web of life that thrives here.
Beyond the enthralling flora and fauna, La Vallée de Ferney also treats you to picturesque vistas that will leave you in awe. Marvel at the panoramic views of the surrounding landscape, where lush greenery meets the azure skies, creating a scene straight out of paradise. Whether you are a lover of wildlife or simply in love with the wonders of nature, this tour in the Conservation Zone promises an exceptional tour that will leave an indelible mark on your heart.
Every step will deepen your appreciation for the Mauritian biodiversity and ignite a profound connection with the natural world. La Vallée de Ferney awaits, ready to reveal its secrets and offer you an extraordinary experience amidst its stunning beauty.
About Ferney Conservation Park
Nestled within the precious remaining 2% of native forests in Mauritius, La Vallée de Ferney stands as a sanctuary of utmost significance. Spanning across a sprawling 200 hectares, this remarkable conservation zone plays a vital role in the preservation of the island's dwindling endemic plants and birds. Year after year, diligent efforts are made to reintroduce these rare species, allowing them to flourish and reclaim their rightful place in the ecosystem.
One of the most iconic inhabitants of La Vallée de Ferney is the famous Kestrel bird. These unique and enchanting creatures have found a safe haven in Ferney. Beyond the Kestrels, Ferney Conservation Park offers a tapestry of biodiversity that will leave nature enthusiasts enthralled.
Ferney Conservation Park serves as a beacon of hope in the face of ecological challenges, providing a haven for Mauritius' unique flora and fauna. It stands as a testament to the collective efforts to restore and preserve the island's natural heritage.
---
Water

Sport Shoes

Sunscreen & mosquito repellent

Cap

Spare clothes

Camera
---
Visit of Vallée de Ferney - Optional Lunch Package
As part of this package, you can enjoy an optional lunch at Ferney Falaise Rouge as a supplement.
Note: The Falaise Rouge restaurant is located further away from La Vallée de Ferney, so clients are advised to make their transport arrangements to get to the restaurant.
---
| Guided Visit of Ferney Conservation Park | |
| --- | --- |
| Price per Adult: | 19 Euros |
| Price per Child (3 - 12): | 10 Euros |
| Price per Infant (0 - 2): | Free of Charge |
| Ferney Falaise Rouge Lunch Package - Classic Menu | |
| --- | --- |
| Price per Adults | 25 Euros |
| Price per Child (3-12 years) | 15 Euros |
---
Booking Attributes
Reviews
90% Level of Satisfaction
Based on 1 review
|
reviewed by Michael Sinclair – Australia
|
November 07, 2019
Reaction time to your queries and requests
Travel consultant's professionalism level
Added value given to you by the travel consultant
Consultant's knowledge of Mauritius and the products / services
Overall satisfaction from the customer support service
Level of services provided as part of the activity?
Level of professionalism by activity operator staff / guide
Your level of enjoyment from the activity
Ease of booking the activity
Overall satisfaction from the activity
Our guide gave us excellent information about the area, plants & animals. Great experience
---