Ile Aux Aigrettes, Blue Bay Marine Park, Mahebourg -Private Tour
| | |
| --- | --- |
| Location | South East |
| Operating Days | All Days |
| Duration | 8 hrs 30 mins |
| Activity Time | 08:00 - 16:30 |
| Transportation | Included in price |
| Comment | When booking this tour for Sunday, it will consist of 1:30 hours Glass Bottom Trip (and not 2:00) |
Ile Aux Aigrettes, Blue Bay Marine Park, Mahebourg - Private Tour
Enjoy a Private Full day Tour to the beautiful South East area of Mauritius.
As part of this full day Private Tour you will visit: Ile Aux Aigrettes Island, Mahebourg city, Blue Bay beach, and you will get travel by Glass Bottom Boat to explore Blue Bay Marine Park.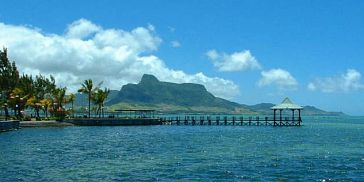 As part of this day package you will visit and enjoy
2 hours Glass Bottom Boat trip to Blue Bay Marine Park including snorkeling
Visit of the Ile Aux Aigrettes Island
Visit of the Mahebourg city
Visit of the Blue Bay beach
Included in the price of this special day package are
All trips and excursions charges
All entry fees
Full transportation to all the sights
Pick up and drop off from any hotel / place of accommodation anywhere in Mauritius
A personal driver guide to show you around and inform you on each of the sights
All along, you will travel in maximum convenience in an air-conditioned family car / minivan (for bigger groups), with an experienced driver/guide to show you around.
Information about each Sight and Excursion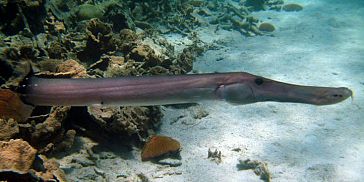 Glass Bottom Boat trip to Blue Bay. The Blue Bay Marine Park, situated on the South East coast of Mauritius near Mahebourg, is one of the best places to see the beautiful marine life and to go for snorkeling in Mauritius. At the Marine Park, you can decide to see the underwater world onboard the boat through its glass bottom, or to jump into the water for some swimming and snorkeling.
The Snorkeling at the park is highly recommended as the colorful fauna and flora found at the park is absolutely stunning. At an average depth of 5.5 meters, with crystal clear water offering great visibility, the snorkeling conditions are ideal. You will have a great view of the reef, fish and of large selection of corals (there are more than 50 different species of corals at the park!).
Blue Bay Marine Park is home to mangroves, algae, sea grasses, corals, and other marine organisms. There is also a wide variety of fish species that include Damselfish, Surgeonfish, Butterfly fish, juvenile Sailfin tangs, as well as tiny Pipefish and large Trumpet fish. All these make the glass bottom boat trip at the Marine Park a wondrous experience.
After the Glass bottom boat trip, you will have some free time to enjoy lunch at the Tapas restaurant for an additional cost, or at Mahebourg city (optional).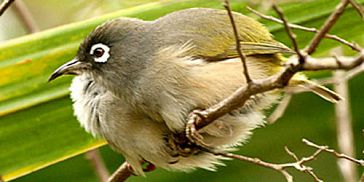 Visit of the Ile Aux Aigrettes Island – The Ile aux Aigrettes tour includes a short boat trip to the island (about 10 minutes each way) and a 1.5 hours tour of the animal sanctuary of Ile aux Aigrettes Island.
Ile aux Aigrettes is a tiny coral island (25 hectares) just off the coast of the town of Mahebourg. The island has been declared a nature conservation site and today is being preserved by the Mauritian Wildlife Foundation.
The tour on Ile aux Aigrettes takes about one and half hours with an additional 10 minutes each way for the boat trip. As part of this tour you will discover Ile aux Aigrettes and enjoy original Mauritian nature with an expert guide alongside leading the way. You will discover plants and animals, unique to Mauritius and found nowhere else in the world. Some of them have come close to extinction like the pink pigeon, a bird that was in danger of extinction for many years.
You will also visit the indigenous plant nursery. There you should look out for the rare pink pigeon, the Mauritius Kestrel, endangered skinks and of course and the giant tortoises. When visiting Ile aux Aigrettes you will get to see breath-taking scenery of the South East of Mauritius, and will be given a glimpse of the early history of Mauritius. You will also get to see beautiful trees with strange names like Ox wood, Pipe wood, Rat wood and Bottle palm. There is also the chance to see a rare orchid in full bloom.
At the end of the tour, you will get to purchase souvenirs at the gift shop at the Visitors' Centre. All revenues from the tour and from the gift shop are reinvested in the restoration and preservations of Ile aux Aigrettes. Following the tour to Ile aux Aigrettes, you will travel by motor boat back to Pointe Jerome.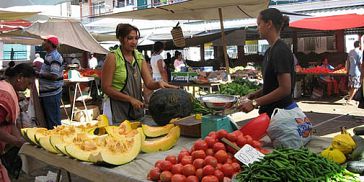 Visit to Mahebourg city - Mahebourg is named after Bertrand François Mahé de La Bourdonnais, who was one of the most successful governors of the French period. The well-planned wide streets in the old section of Mahébourg still bear testimony to the Dutch and French colonial past.
In Mahebourg you will have free time to visit the Historical Naval Museum, travel the city streets and enjoy shopping at the city center.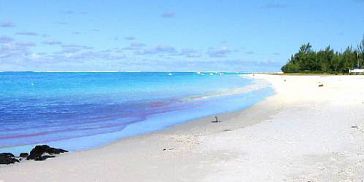 Blue Bay Beach - Blue Bay Beach located near the town of Mahebourg. One of the most striking features of the blue bay beach is its crystal clear waters with the light tinge of blue that gives it a feeling of glow and purity. The beach has very soft powder like sand and is a great place where you can sunbathe lying down. The studies have identified more than 50 different types of corals and many different types of marine life in the waters of the Blue bay Beach.
The beach is also a very well maintained and peaceful place. There are plenty of food outlets where you get food like burgers, fries, sandwiches etc. many local shops are also located where you can buy artifacts and collect souvenirs.
---
Lunch Menu
As part of this tour, we offer you to enjoy a delicious lunch and a unique dinning experience at the beautiful Tapas Beach Restaurant. Ideally located on the beachfront, you will come across a charming Mediterranean-style deck, which proposes delicious dishes prepared with much skill by the chef to offer you a relaxed dinning experience with beautiful scenery. The Tapas cuisine is inspired by the Mediterranean cuisine with local Mauritian touches and using the freshest quality products.
You can choose the dishes from the selection of dishes detailed here below
Starters
Fresh palm heart and herbs marinated shrimps / Mediterranean style Octopus salad / Tomatoes and mozzarella cheese salad / Crusted pan-seared Yellow fin Tuna
Main Courses
Grilled fish filet of the day served with a vegetable ratatouille / Grilled tuna steak and its olive oil mashed potatoes and a tomato trilogy / Pesto marinated chicken breast wrapped with stricky bacon / Provencal style braised lamb shank / ''Escabèche'' of cuttlefish / Osso buco alla Milanese with buttered linguini / Venison Tagine with mixed dried fruits
Desserts
Selection of ice cream & sherbets (3 scoops) / Warm chocolate fondant with minted ice cream and vanilla cream sauce / Fresh tropical fruit salad with sherbet of your choice / Pineapple Carpaccio with Victoria sherbet
Drinks (included)
1/2 lt of water
Soft drink or a glass of wine
Tea or Coffee
Note: you can either choose your preferred dishes from the above selection of menus or you can also choose your preferred menu from the A la Carte Menu.
Price for the lunch menu is: 39 Euro
---
Additional information regarding this day tour package
Comments
The private tour is done in a private car / minivan (for bigger groups) and includes full transportation to all the sights, pick up and drop off from any hotel in Mauritius and a driver to show you around.
Excursions & Entry Tickets Packages
When ordering this day package you benefit special discounted package price on these trips and excursions.
Included in the price: visit of the Ile Aux Aigrettes Island, Glass Bottomn to the Blue Bay Marine Park, Visit of the Mahebourg city and visit to the Blue Bay Beach.
The special discounted price for this package:
Price per Adult: 39 Euro
Price per Child (ages 3-12): 29 Euro
Transportation
The Transportation prices are per vehicle (and not per person). You can choose the vehicle type according to the number of passengers in your group.
Private Daily Tour in a family Car (for up to 4 people): 85 Euro
Private Daily Tour in a SUV big Car (for up to 6 people): 95 Euro
Private Daily Tour in a Minivan (up to 12 people): 120 Euro
Private Daily Tour in a Minibus (up to 22 people): 170 Euro
The transportation charges are per vehicle (and not per person) referring to the number of passengers applicable for each vehicle type.
About the drivers
All drivers speak fluent English and French (Upon special request we can organize driver who speaks additional languages). The drivers, citizens of Mauritius, will be happy to provide you with information about Mauritius and each of its sights.
All drivers are very professional, time efficient and friendly. There is high emphasis on being always on time and providing reliable devoted service to customers.
Total Tour Price Per Person
| | | |
| --- | --- | --- |
| Number of Participants | Total Price | Price Per Person |
| 2 Adults | 163 Euro | 82 Euro |
| 4 Adults | 241 Euro | 60 Euro |
| 6 Adults | 329 Euro | 55 Euro |
| 12 Adults | 588 Euro | 49 Euro |
| 2 Adults + 2 Children | 221 Euro | 55 Euro |
* The total tour price includes: Private Transportation and Entry Tickets to all the sights