Helicopter Flight & Candlelight Beach Dinner - Romantic Evening
| | |
| --- | --- |
| Location | South East |
| Location | South |
| Operating Hours | 16:45 - 23:00 |
| Operating Days | All Days |
| Duration | 6 hrs 15 mins |
| Activity Time | Flexible |
| Transportation | Offered as Supplement |
| Comment | When ordering this day package you benefit special discounted package price |
The rates are valid until 31st Oct 2018
Helicopter Flight & Candlelight Beach Dinner - The Royal Romantic Evening Package
For all those honeymooners or couples seeking to spend a romantic time with your loved ones in true VIP style, this is the perfect evening package for you.
What better way to enjoy a romantic evening with your loved ones, then going up in the air for an exclusive helicopter sunset flight trip, followed by a romantic candlelight beach dinner on one of the most beautiful virgin beaches at the South of Mauritius
What to Expect?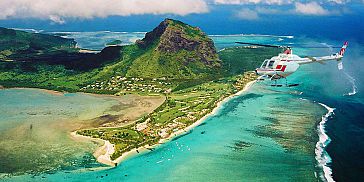 Experience a unique helicopter sunset flight tour, taking you high above discovering the sunset and beauty of the island like never before. The deep reds, vibrant oranges, and yellows mingle to make the sky appear as though it's ablaze making for an incredible backdrop.
You will then travel along the southern coastline until reaching one of the best beaches on the island where you would have the most romantic beach dinner experience offered anywhere in Mauritius – a true royalty dinner experience, prepared specially for you by the chef of one of the best hotels on the island.
As part of this day package you will enjoy selection of activities
Scenic Private Helicopter Sunset Tour (30min / 45min flight)
Romantic Candlelight Beach Dinner
Included in the price of this special day package are
All trips and excursions charges (private helicopter trip, candlelight beach dinner)
Full transportation to all the sights including Pick up and drop off from any hotel / place of accommodation anywhere in Mauritius
A personal driver-guide to show you around and inform you on each of the sights
Suggested Day Itinerary
15:00 – 16:00* : Pick up from your place of accommodation
16:45 – 17:30** : Scenic Private Helicopter Sunset Tour
19:15 – 23:00 : Divine Romantic Beach Dinner
23:45 – 00:00* : Drop off at your place of accommodation
The exact pick up / drop off time will be determined according to the location of your place of accommodation.
The Helicopter Sunset Tour will be determined according to the time of the sunset and please note that you can choose between 30 minutes or 45 minutes Scenic helicopter sunset flight tour
Information about each Excursion
A Scenic Private Helicopter Sunset Tour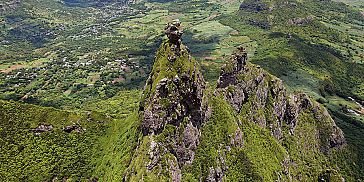 Treat yourself and your partner (up to 2 passengers) to a memorable afternoon and evening, which will be one of the highlights of your holiday in Mauritius. Join the selected group of people who got to see the amazing Mauritius sunset from high above. The sight of the sunset from sky is dramatic, unforgettable and beautiful beyond words.
You will witness all of the color changes and shadows as the sun sets behind the mountains disappearing into the sea. It is one of the best things to do in Mauritius and an experience you will cherish forever.
This scenic helicopter tour offers an amazing and fantastic panoramic view of Mauritius and all along you also get to experience the beauty of the island of Mauritius from above and feast your eyes with enchanting sights of picture post-card transparent lagoons, pristine coastline, undulating sugar cane fields and other spectacular views.
Advantages of the Exclusive Helicopter tour
Enjoy an exclusive private helicopter tour for only you and your partner
The pilot will personally guide and inform you about Mauritius history, geography and sites of interest as you fly above the fantastic landscapes of Mauritius
See the amazing nature Mauritius has to offer from above and explore the deep meandering valleys, the mountains ranges and explore the sun sets from the above.
Have a scenic flight over Mauritius' nature reserves
Additional information
Please note that you can choose between 30 minutes and 45 minutes exclusive helicopter flight tours
It is possible to have the helicopter sightseeing trip depart from a helipad close/at your place of accommodation. This service if offered for an additional charge
The helicopter pilots are very experienced and trained according to strict global aviation safety standards
---
Divine Candlelight Beach Dinner Experience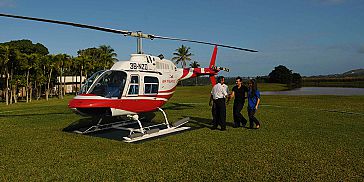 Enjoy the evening with a private beach dinner on the white sand beaches at the Shanti Maurice 5 Star Deluxe Luxury Resort!
Be ready to be dazed by the impressive architecture of this luxurious beach resort. As soon as you get to the entrance of the hotel, you will be charmed by the peace and bliss that prevail in the resort and its surroundings- A great beginning to a super romantic evening!
As you move towards your destination, you will surely be overwhelmed by the feeling of complete satisfaction as per your choice of setting - The slightly dim light from the wooden garden lights, the sweet sound of the waves of the calm sea, the attractive and vivid decoration of the table and the amenities set especially for you altogether make up a highly romantic setting - All that you are looking forward to…
Reminisce on your glorious day and meditate under the moonlight while you await your dinner. Cozy up in your private cabana bed on the beach, secluded by flowing cotton curtains and adorned by a nearby bonfire. When you're ready to dine, your table set for two is just a few steps away. Sip champagne while a violinist serenades you.
You will definitely be taken up to another world as you will be treated like royalty by a personal server, Chef and a steward who will cater for all your needs and desires and see to it that your Divine Dinner meets a successful and highly satisfactory end.
Beach Dinner Menu
Relish a complete and delicious dinner full of exotic flavors or rather a FEAST!
Begin your dining experience with a wide choice of starters:
The Seabass Tiradito - avocado guacamole
Wasabi Prawns - sweet papaya salsa
Lobster - coconut broth
Seared Bonito - soya and honey glaze
Lemongrass Gazpacho octopus
You will be served with garden salad of your choice
Spicy Green Papaya Salad with lime and palm sugar
Tomato with basil and onion
Palm Heart Salad with peppers and coriander
Island Cucumber Salad
Mesclun Greens lemon dressed
Then, as per your wish and indication, you will be served with the main dishes of your choice
BBQ Spinney Lobster
Giant Prawn
Seabass in Banana Leaf
Lamb Chop
Beef Medallion
Main courses served with lemon butter sauce, jus, and sauce verge.
After a sumptuous dinner, you will be served fine desserts:
Chocolate Symphony fondant
Nougat
Cappuccino Coated ice cream of valrhona chocolate
Then, after your dinner, you will have free time to relax on the beautiful beach or to enjoy a stroll along the many paths of the hotel property.
Included in the price
All Food
Welcome Drinks
Set-up charges for the most romantic setting
Bon-fire
As its name, this is without a doubt a truly "Divine Beach Dinner", devoted to your maximum pleasure, an experience you will cherish forever.
Additional information on the Helicopter Flight & Candlelight Beach Dinner Package:
---
Comments
This package is offered for couples only
The fleet comprises of only modern helicopters, each with a seating capacity of 4 passengers
The helicopter flight departs from the south east of Mauritius (near the city of Mahebourg)
Trained experienced helicopter pilots according to global safety standards
In case for booking after 1st of November, please contact us for the prices
Car Capacities
You can choose from a selection of vehicles types
Family Car - Up to 4 passengers
SUV Car - Up to 6 passengers
Porsche Cayenne - Luxury SUV up to 4 passengers
About the drivers
All drivers speak fluent English and French (Upon special request we can organize driver who speaks additional languages). The drivers, citizens of Mauritius, will be happy to provide you with information about Mauritius and each of its sights.
All drivers are very professional, time efficient and friendly. There is high emphasis on being always on time and providing reliable devoted service to customers.
---
Prices
Transportation
Private Daily Tour in a family Car (for up to 4 people): 79 Euro
Private Daily Tour in a SUV big Car (for up to 6 people): 89 Euro
Private Transportation in the top luxury executive Porsche Cayenne guranteting top VIP style transportation service during the entire day: 320 Euro
The Prices are per vehicle referring to the number of passengers applicable for each vehicle type.
Tour Package:
When ordering this day package you benefit special discounted package price on these trips and excursions.
Special discounted price for the package
Helicopter Flight Trip: For the benefit of our clients, we do offer the possibility of choosing either a 30 minutes or a 45 minutes helicopter flight trip:
Option 1 – 30 minutes Helicopter Flight & Candlelight Beach Dinner for 2 people: 1020 Euro (510 Euro / person)
Option 2 – 45 minutes Helicopter Flight & Candlelight Beach Dinner for 2 people: 1260 Euro (630 Euro / person)
Dear Customer, to book this activity please contact us on +230 269 1000.