Mauritius Shopping Tour (Private Tour)
98% Level of Satisfaction
Based on 1 review
| | |
| --- | --- |
| Location | All Regions |
| Location | Centre |
| Operating Days | Weekdays Only |
| Duration | 8 hrs |
| Activity Time | 09:00 - 17:00 |
| Transportation | Included in price |
| Comment | As this is a private trip, we can customize the tour route and times as per your preferences |
Operating Days
Weekdays Only
Activity Time
09:00 - 17:00
Transportation
Included in price
Comment
As this is a private trip, we can customize the tour route and times as per your preferences
Mauritius Shopping Tour (Private Tour) - Overview
Mauritius Attractions brings you a relaxed and fun day of every shopper's dream. No need to worry about carrying bags, getting directions, dealing with public transport or finding the best shopping spots.
Discover local and international brands, chat with local artisans, visit popular markets and get all the souvenirs you need. Whether you prefer high-end designer fashion or bargain hunting, you can rest assured that the shops and markets in Mauritius have something for you!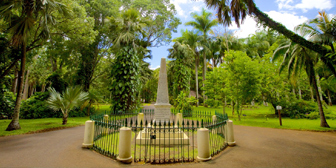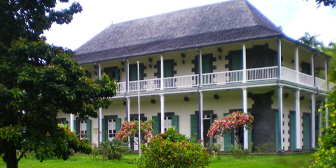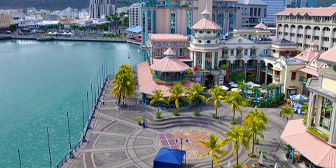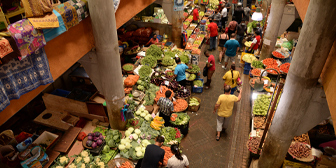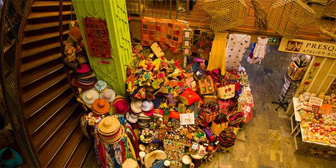 Mauritius is nothing short of a shopper's paradise! As part of this package you will get:
Full Day Shopping Tour
Visit key and iconic shopping destinations in Mauritius
Opportunity to purchase a range of items from - jewellery, souvenirs, clothing etc.
Sightseeing between destinations
Private transportation to and from your place of accommodation
---
The Mauritius Shopping Tour includes:
The Mauritius Glass Gallery
Poncini Jewellery (the Pioneer in Jewellery and Watches in Mauritius)
Port Louis (Caudan Waterfront, Port Louis Market and Port Louis Centre)
Historic Marine Boat factory
Goodlands village or Grand Bay centre
Private Transportation with Driver
Food and Beverages are not included but are optional (payable)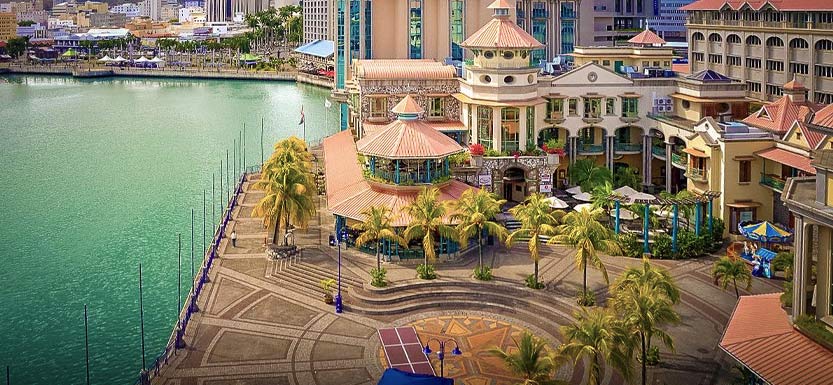 ---
Transportation & Driver Details
Transport is included in this package and includes pick up and drop off from any hotel / place of accommodation anywhere in Mauritius. Your personal driver will take you to all the main shopping locations according to your preferences
Car Capacities
You can choose from a selection of vehicles types:
Family Car - Up to 4 passengers
6 Seater vehicle - Up to 6 passengers
Minivan - Up to 10 passengers
About the Drivers
All drivers speak fluent English and French (Upon special request we can organize drivers who speak additional languages).
All drivers are very professional, time efficient and friendly. There is high emphasis on being always on time and providing reliable devoted service to customers.
---
Your Hotel / Place of accommodation anywhere in Mauritius
Start & End times:
(Upon request it is possible to start or finish the tour in a different time)
| | |
| --- | --- |
| Duration: | The duration of the private shopping tour is 8 hours |
| | This private tour is offered every day except Saturday and Sunday |
| Departure Time: | 9:00 from your hotel / place of accommodation |
| Return Time: | 17:00 back to your hotel / place of accommodation |
---
Start from your Hotel/Place of Accommodation at 09.00
The Mauritius Glass Gallery
Poncini Jewellery (the Pioneer in Jewellery and Watches in Mauritius)
Port Louis (Caudan Waterfront, Port Louis Market and Port Louis Centre)
Historic Marine Boat factory
Goodlands village or Grand Bay centre
Drop off to your hotel/place of accommodation at 17:00
Route is subject to changes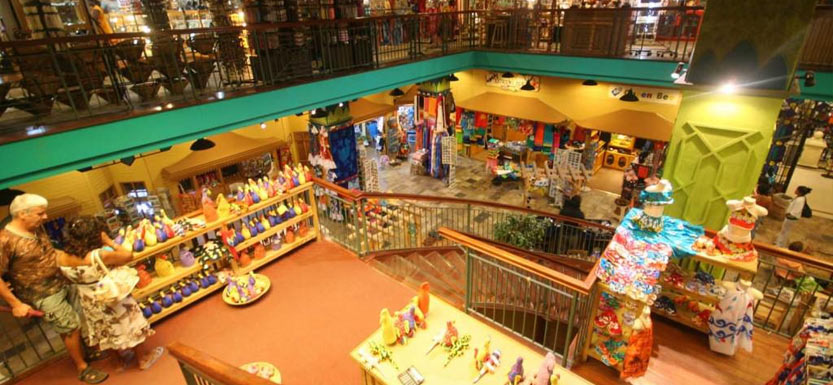 ---
The Mauritius Glass Gallery (Pont Fer Phoenix)
Visit to: Glass workshop, Glass museum and Glass gallery
At the Mauritius Glass Gallery, you will enter the amazing world of glass blowing and glass ornaments.
The Mauritius Glass Gallery is where skilled craftsmen create unique handmade pieces of art from glass. You can watch the traditional glass-blowing process or have a glass model made from an imprint of your hand or foot in sand. A number of interesting glass products can also be found and bought at the gallery. Beautiful lampshades, stained-glass pictures, assorted vases, and drinking vessels are on display at the glass gallery shop.
Shop for durable, aesthetic pieces of glass at very affordable prices directly from the factory shop. Ash trays, decanters, wine, rum and sherry glasses, candle holders in starfish shapes, indoor plant holders, thick glasses in transparent light blue, lamp shades, soap dishes, chairs and tables. The Dodo, Mauritian Kestrel, Echo Parakeet and Pink Pigeon are eternally immortalized into glass. Engravings can be added with the company logo and name, and presented with corporate gifts. This is one of the best places on the island from where to buy handcrafted souvenirs, proudly 'made in Mauritius'. Do not worry if what you want is not in the showroom or shop. Every piece made by the gallery is custom and unique, the sculptor will get you what you want. Because you get your personalized order after 3 days either by fetching it or requesting its delivery, we highly recommend that you plan your visit well.
Discover the 'Hands of Fame', hand imprints of local and international celebrities from all walks of life. It is the latest project launched by the gallery, with the vision to help the underprivileged from funds raised. You can have your own handprint or footprint sculpted in glass in any way you want it; for instance, you can choose to immortalize yours and your partner's hands in a heart-shaped glass, or make a family hand-frame with your children and have the date or names engraved.
Do not miss the gallery's pride, the 'misshapen' wine glass. The 'Famous Offset Glass', with its unusual stem, is a unique coincidental product which has now become one of the gallery's most popular articles. You cannot fail to notice the Lovers Corner, a red rose bud flushing in a heart-shaped glass.
At the museum which is situated between the workshop and the gallery, you will enter the amazing history of glass blowing, and get insight into the nature part of Mauritius.
Next, stroll down the alleys from waste to art inside the glass blowing demonstration area. Watch how local craftsmen play a trick of magic with lights, shades and shapes, using centuries' old methods and tools. At the Mauritius Glass Gallery, 100% recycled glass is blown back to life into a myriad of forms and a dazzling kaleidoscope of colours that can only inspire marvel.
Poncini Jewellery workshop & shop
Visit to: The Poncini jewellery workshop and the Poncini luxury jewellery shop.
Jewellery is a mixture of art and tradition. At Poncini, it is the art of hands creating tradition. Established at the time of the French colony, Poncini today is a leader in luxury trade and exports to all over the world.
Carefully trying to portray the culture of the different ethnic groups in Mauritius, the professional jewellers aim to create pieces of jewellery you cannot find anywhere else with state of the art equipment and the highest technology available today.
Watch and observe closely how the Poncini artists manufacture their unique collection of trendy necklaces, bracelets, rings, earrings, toe rings and anklets, jewellery in gold and silver expertly designed with diamonds and precious stones. Should you be interested, almost any jewellery can be custom made for you and you can place personalised orders directly at the workshops.
Poncini's charm is in its shop, an old colonial style house, unique by its historical architecture. This basaltic and wooden structure is one of the oldest houses of Port Louis and dates back to 1800. It hosted an arms room in the past.
At the shop you would find fine jewelry, prestigious brands of watches and exquisite luxury gifts. To benefit all shoppers, everything sold at the Poncini shop (at Port Louis) is duty-free and VAT-free.
Port Louis Capital
Visit to: Le Caudan Waterfront, Port Louis central market and Port Louis Center
Port Louis. Enjoy shopping in the capital of Mauritius. Port Louis is the largest city in Mauritius, and the economic and administrative center of the island. Port Louis has plenty of charm. Right off the main square you can stroll beside the palm-lined Place d'Armes and discover Port Louis's busy streets.
You will have free time to visit Port Louis Waterfront and the Le Caudan Waterfront shopping complex.The bustling Port Louis Waterfront offers exciting shopping and entertainment venues intermingled with world-class hotels and restaurants overlooking the Port Louis Harbor. The Le Caudan Waterfront shopping complex with its 170 boutiques, is a shopper's must visit and the centre for local artists and Mauritian artefacts. It has become an essential factor of the vivid tourism and cultural life in Mauritius. The craft market in particular is a hive of activity with wonderful ambiance where you are sure to find a lot of souvenirs for the family back home. Then you will get a very different shopping experience when visiting Port Louis central market – the market is the ideal place to find many locally made products, textiles, Mauritian spices, fruits and many souvenirs for very cheap prices.
On your break from shopping, you can tour the city and see some wonderful French colonial buildings, especially the Government House and the Municipal Theatre. Also, under the time limitation, you can visit the Anglican and Catholic cathedrals, the main city Mosque, Chinatown, the Supreme Court house, the 18th century Barracks and many additional sights.
Visit to: Historic Marine
Historic Marine Ship Modelling
Since 1982, Historic Marine has been perpetuating the art of ship modelling in Mauritius, first brought to Mauritius by sailors who enjoyed shaping those 'little boats' during their free time.
You will get to watch how professionals create masterpieces in the biggest ship model factory in Mauritius using only the finest materials. Every craftsman has been trained to perfect the art of miniaturisation and the techniques of replica work with enduring patience and delicate dexterity. The ships being made to scale enables the artisans to reproduce every little detail with characteristic precision, conforming to those in use at the time when these ships were built. You will be able to observe this delicate work of art and follow the process of crafting these unique ship models. What's special about Historic Marine is that there is no time constraint in the creation of any ship model— the art of precision is liberated from time.
At the Historic Marine showroom, you will find all the ship models, products of undisputable quality and extreme detail. Quality control is a must at every step of the creation. Even after you purchase a model, there is a quality control before the ship is brought safely packed to the airport. Products at the Historic Marine are duty-free so when purchasing any of the models, you are sure to enjoy duty-free and VAT-free shopping.
---
For the last stop as part of the Shopping Tour, we offer the choice between
The village of Goodlands
Grand Bay Shopping village
More information about these places
The village of Goodlands
Well-known for its good shopping facilities, Goodlands is a small, but the economically most significant village in the North of Mauritius, inhabited mainly by Indo-Mauritians.
Influenced by its inhabitants, the types of shops you can find are really traditionally Indo-shops: the latest Indian fashion, designer sarees, kurta-pajamas, costumes, jewelries, little statues and pictures of Hindu deities, among many others, all alongside the busy main road. In some shops, you can find clothing coming directly from the factory outlets.
On Tuesdays and Fridays, there is a local market where you can find all sorts of clothing, textile, accessories, and household products. On Wednesdays and Saturdays this same market is transformed into a fruits and vegetables one. If you want to do some sightseeing, visit the Hindu temple situated at the end of the border of Goodlands and let yourself be carried away by its colors.
Grand Bay Shopping village
Visit: Grand Baie village, Sunset Boulevard Shopping Complex, Super U Shopping Complex, La Croisette Mall and many more shops.
Today, the resort town of Grand Baie is the most popular holiday destination in Mauritius. Grand Baie owes its popularity to the enchanting quality of its emerald waters and to its liveliness by day and by night. Grand Baie also offers a large choice of fashion and craft shops, hotels and restaurants. You can find in Grand Baie traditional local shops, some operating for almost 50 years, alongside modern shopping centers and worldwide brand shops. Considering the variety of shops and shopping complexes, Grand Baie is definitely a top shopping destination for clothes, jewellery, textiles and for souvenirs.
Grand Baie Sunset Boulevard Shopping complex. A beautiful complex facing the main Grand Baie beach and where you can shop in the relaxed atmosphere. The Sunset Boulevard Shopping Complex is the perfect place for shopping lovers where you can enjoy duty free shopping and find all the leading local brands, as well as many international brands. You can buy souvenirs, textiles and many local products here. Sunset Boulevard Shopping Complex also offers some good collections of Jewellery at several stores which will make you go bling bling crazy!
Grand Bay Coeur de Ville: At the Grand Bay Coeur de Ville, you will get almost everything that you can imagine from food to souvenirs, snorkelling equipment, clothes, shoes, books, magazines and many more. Opposite to the checkout counter of the hypermarket Super U, you can find various shops such as 'Roxy', 'Quiksilver', 'Red Snapper' and many great clothing stores offering clothes for the younger people. This shopping mall is truly massive and you will find almost anything here. With over 30 shops, 15 restaurants and plenty of entertainment opportunities this will be one of your favourite shopping sites in the north.
Grand-Baie La Croisette. This is one of the main and most popular malls of Mauritius. It houses 80 shops and 24 restaurants. From kids clothes to souvenirs, you can find everything at this mall. It also has a cinema theatre for your entertainment. La Croisette is ideal to spend time as a family, with its play area being accessible to everyone, you can enjoy some shopping time without getting the kids bored.
---
Additional possible Shopping Tour day plans
Upon special request we can customize the shopping tour according to your shopping preferences.
Accordingly we can organize any of the following personally customized shopping tours:
Diamond and Jewelry Shopping Tour – Visiting all the main diamond shops, diamond workshops, diamond ruff stones centers, jewelry design studios and jewelry shops.
Textile Shopping Tour – Create a shopping tour with a clear focus for textile shopping. Visiting the main textile shops, textile factory shops, tailored clothing and more.
Shopping Centers tour – Explore and visit the major shopping centers of Mauritius - from high-end shopping malls to popular shopping hotspots.
Other customized shopping tours according to your preferences
---
Mauritius Shopping Tour - Food & Beverages
As part of this tour, we offer you to enjoy a delicious lunch and a unique dining experience at the beautiful Namaste Restaurant which is one of the more luxurious choices for Indian Cuisine and is also one of the best Indian restaurants. Namaste offers authentic Indian cuisine with Mughlai specialties from the North of India and grilled menus from the Tandoor.
You have the freedom to choose from a 3 possible set menus:
---
The Transportation prices are Per Vehicle (and not per person). You can choose the vehicle type according to the number of passengers in your group.
| | |
| --- | --- |
| Private Daily Tour in a family Car (for up to 4 people): | 80 Euros |
| Private Daily Tour in a 6 Seater vehicle (for up to 6 people): | 90 Euros |
| Private Daily Tour in a Minivan (up to 10 people): | 120 Euros |
The above transportation prices are per vehicle and not per person
Total Tour Price per Person
| No. of Participants | Total Price | Price per Person |
| --- | --- | --- |
| 2 Adults | 80 Euros | 40 Euros |
| 4 Adults | 80 Euros | 20 Euros |
| 6 Adults | 90 Euros | 15 Euros |
| 12 Adults | 120 Euros | 10 Euros |
| Lunch Menu | |
| --- | --- |
| Menu A | 25 Euros / Person |
| Menu B | 25 Euros / Person |
| Menu C | 35 Euros / Person |
---
Booking Attributes
Reviews
98% Level of Satisfaction
Based on 1 review
|
reviewed by Nicolette Herodotou – South Africa
|
May 18, 2019
Reaction time to your queries and requests
Travel consultant's professionalism level
Added value given to you by the travel consultant
Consultant's knowledge of Mauritius and the products / services
Overall satisfaction from the customer support service
Level of services provided as part of the activity?
Level of professionalism by activity operator staff / guide
Your level of enjoyment from the activity
Quality of meals & drinks included (if applicable)
Ease of booking the activity
Overall satisfaction from the activity
---