Historical & Cultural Tourism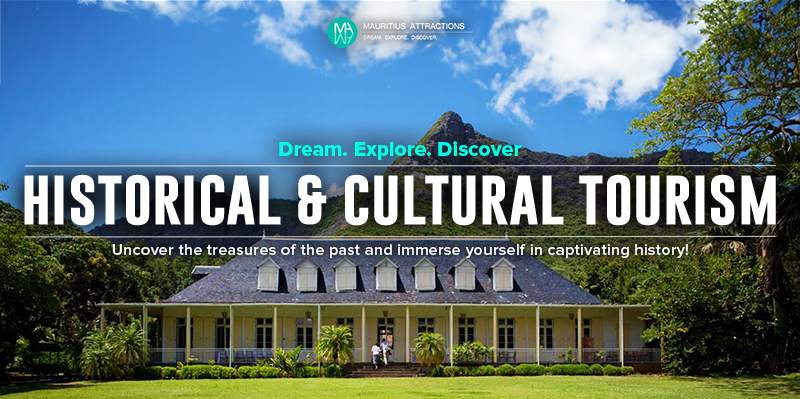 Step back in time and immerse yourself in the captivating history and vibrant culture of Mauritius with our specially curated Historical & Cultural Tourism packages on Mauritius Attractions.
Embark on a journey of discovery as you unravel the stories, traditions, and landmarks that have shaped the island's identity. Our packages offer a unique blend of immersive experiences, food tours, guided visits and meaningful encounters that will transport you to a bygone era.
Walk in the footsteps of the island's ancestors as you explore historical sites, museums, and UNESCO World Heritage Sites. Engage with knowledgeable guides who will bring the past to life, sharing fascinating anecdotes and insights along the way; each destination unveils a different chapter of Mauritius' rich tapestry.
With our carefully crafted itineraries, you can customise your journey to suit your interests and preferences. Whether you're a history buff, a cultural enthusiast, a foodie or simply curious about the heritage of Mauritius, our packages offer an immersive and enriching experience that goes beyond the surface.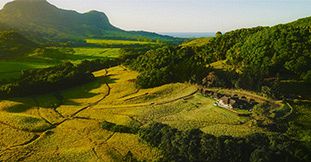 About the Visit of Ferney Conservation Park La Vallée de Ferney, a forest and wildlife reserve, is an excellent spot to discover the flora and fauna of Mauritius and enjoy quality time by… read more →
---
---
South East
Duration : 2 hrs
The Mauritius Heritage Tour - A historical and cultural tour of Mauritius Sugar Museum and Factory Mauritius wouldn't be as we know it today, if it wasn't for its elixir: sugar. The… read more →
---
---
North West
Duration : 9 hrs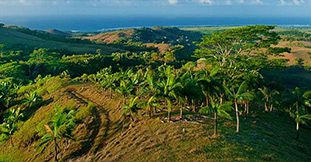 About the The Authentic Bel Ombre Sightseeing Tour Spend a memorable time touring the south of Mauritius. The Bay2Bay tour will have you enjoy an exciting 11-stop drive at the most scenic and history… read more →
---
---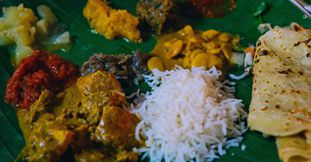 Discover our Mauritian Cuisine with Rosemonde - Creole Cooking Lesson Cooking is an interesting way to have fun and reward your stomach with some delicious food. With this package, you will get the… read more →
---
---
North
Duration : 3 hrs 30 mins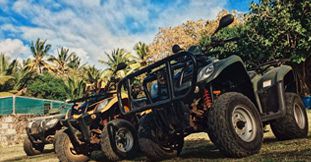 About the Quad Bike Tour - Ride through fields & Discover a Historical Landmark in Mauritius Gear up and get ready to ride through fields on a Single or Double Quad bike, discovering plantations… read more →
---
---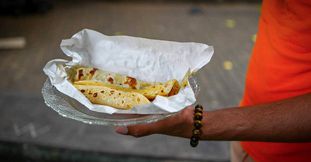 Food Tour in Mahebourg - Mauritius Your wonderful adventure begins at Pointe des Régates. Stroll along the waterfront while chatting and learning about the rich history of this breathtakingly… read more →
---
---
South East
Duration : Flexible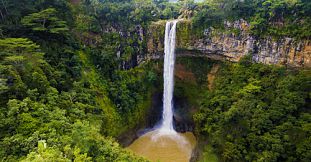 About the Tour - Chamarel: The Ultimate Discovery Tour Ebony Forest Embark on a nature lovers' trip at the Ebony Forest with a jeep ride. Before you hop on the jeep to begin your nature… read more →
---
---
South West
Duration : 10 hrs 30 mins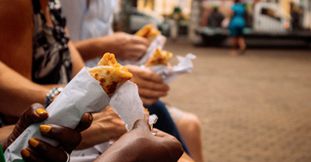 Food Tour in Grand Bay - Mauritius Your exciting day will begin at the meeting point under Happy Rajah's restaurant, near the Super U Grand Bay post office. Accompanied by your cheerful guide,… read more →
---
---
North
Duration : Flexible
Mauritius Complete Tea Route Tour The first part of your Tea Tour starts with a visit to the "Domaine des Aubineaux" and its gardens. Domaine des Aubineaux is a colonial house built in 1872… read more →
---
---
South
Duration : Flexible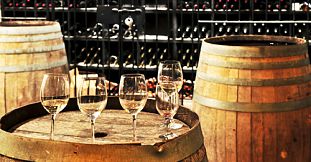 Mauritius Wine & Rum Tour - About the Sites Takamaka Boutique Winery Your guided tour of the Takamaka Winery, the only winery in the world dedicated exclusively to lychee wine, will begin with a… read more →
---
---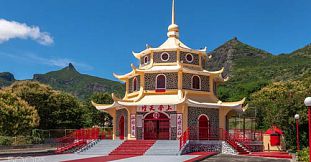 Explore Popular Temples and Religious Sites in the North of Mauritius with a Private Full Day Cultural Sightseeing Tour Shri Sockalingum Meenatchee Ammen Kovil - Kaylasson The temple, Shri… read more →
---
---
Birdwatching & Hike at Ebony Forest Prepare for a very special and unique birding experience among one of the most magnificent ebony forests and few places in Mauritius where six of the nine… read more →
---
---
South West
Duration : Flexible