Unique Activities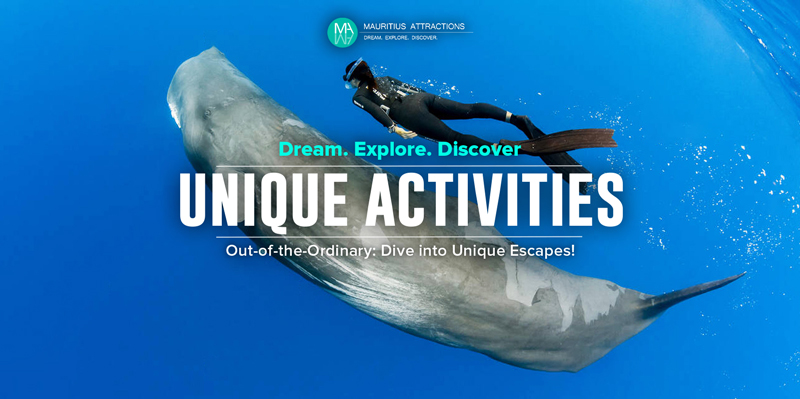 Discover a selection of unique activities, hand-picked by Mauritius Attractions, to make your stay in Mauritius stand out from the ordinary and awaken your sense of awe & adventure.
Embark on an exhilarating encounter with the ocean's most majestic creatures during a shark or whale interaction. For a taste of the wild, engage with magnificent big cats at Casela Nature Parks - a once-in-a-lifetime connection. Succumb to the allure of indulgence on the paradisiacal Ile Des Deux Cocos Island, where lavish luxury intertwines with the natural beauty that surrounds you.
Yearning for a different perspective? Delight your senses with a breathtaking seaplane or helicopter tour, uncovering the mind-boggling illusion of the Underwater Waterfall – a sight that defies belief. And for those who crave the thrill of the open road, set your spirit free on a guided motorbike ride that resonates deep within.
Mauritius Attractions extends an exclusive invitation to you – the curious, the daring, the dreamers, the ones who don't settle for anything less than extraordinary. Your adventure of a lifetime awaits – answer the call of uniqueness.
About the Big Cats Interactions at Casela Nature Parks Interaction with Caracal or Serval Get up close and personal with the Caracal or Serval through an exciting encounter of 15 minutes. Feel the… read more →
---
---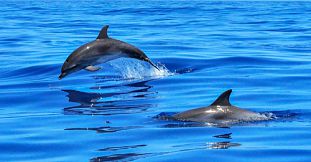 About the 2-Hour Swim with Dolphins Budget Trip Swimming with dolphins is an incredibly moving experience which will bring you into contact with strikingly beautiful scenery, unspoiled landscapes and… read more →
---
---
South West
Duration : 2 hrs
Swim With Dolphins - Once in a lifetime Activity A unique experience swimming with dolphins in their natural surroundings creating memories to last for a lifetime! Swimming with dolphins is an… read more →
---
---
South West
Duration : 2 hrs 30 mins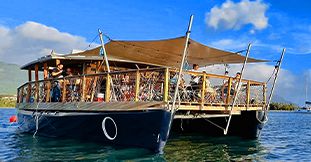 Lunch on the Moon Bar'k Boat - A Truly Unique Experience in Mauritius For those in pursuit of something extraordinary, Moon Bar'k beckons. Leave behind the ordinary lunch scene… read more →
---
---
South West
Duration : 3 hrs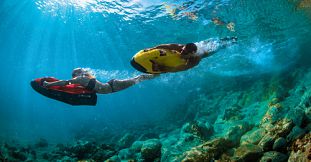 Thrilling Seabob Adventure in the North of Mauritius - Grand Bay As part of this package, your adventure will begin with a 15 to 20-minute boat ride. The boat that will take you to the… read more →
---
---
North
Duration : Flexible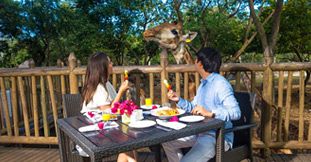 A Magical Morning: Breakfast with Giraffes in Mauritius (Casela Nature Parks) Experience the ultimate adventure at Casela Nature Parks, the top-rated attractions park in Mauritius. With over 1,800… read more →
---
---
West
Duration : 1 hrs 30 mins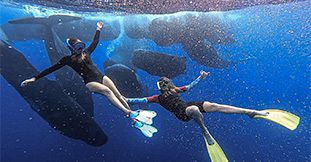 About the Whales Encounter in Mauritius with Breakfast Encountering whales is an incredibly moving experience and probably one of those which marks us forever! In just 4 hours, you'll go from… read more →
---
---
South West
Duration : 4 hrs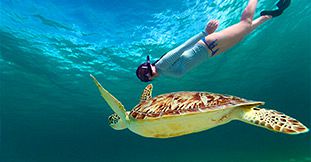 Swim with Turtles at Balaclava Marine Park The Mauritian sea never fails to surprise! This package will get you the opportunity to discover the fascinating marine beauty the Mauritian waters can… read more →
---
---
Luxury Day At Ile Des Deux Cocos Island The day trip to Ile des Deux Cocos starts with a boat shuttle departing from the south-east coast of Mauritius. During the 5-minute transfer enjoy views of… read more →
---
---
South East
Duration : 5 hrs 30 mins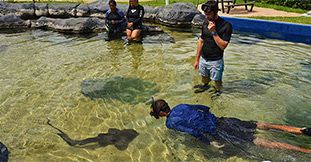 About the Shark Encounter & Visit to the Odysseo - Oceanarium Get ready for a fascinating time at Odysseo, the largest oceanarium of the Mascarene Islands. As part of this package not only will… read more →
---
---
North
Duration : Flexible
Walking With Lions at Casela Nature Parks As part of Casela Nature Parks, the Predator Kingdom, found in Yemen Nature Reserve, welcomes people to experience a thrilling moment with the Big Cat - the… read more →
---
---
About the Guided Motorbike Ride in Mauritius - Tours & Bikes This motorbike adventure offers you an incredible time discovering the true beauty of Mauritius through a nature tour. Riding a… read more →
---
---
All Regions
Duration : Flexible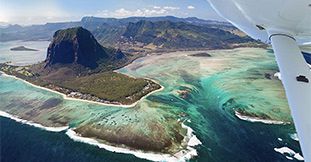 About the Exclusive Seaplane Tour of the Underwater Waterfall Enjoy the unique privilege to fly on a private seaplane, with just you and the pilot onboard for a solo trip in the Mauritian skies.… read more →
---
---
South
Duration : Flexible
About the Private Underwater Waterfall Helicopter Sightseeing Trip in Mauritius : The main highlight of this activity, aside from it being a private helicopter tour so you can share this with only… read more →
---
---
All Regions
Duration : Flexible