Swim with Turtles at Balaclava Marine Park
| | |
| --- | --- |
| Location | North |
| Operating Days | Monday, Tuesday, Wednesday, Thursday, Friday, Saturday |
| Duration | 2 hrs |
| Activity Time | 07:30 - 16:30 |
| Transportation | Offered as Supplement |
| Comment | Only Certified Divers can participate in Scuba Diving. |
Operating Days
Monday, Tuesday, Wednesday, Thursday, Friday, Saturday
Activity Time
07:30 - 16:30
Transportation
Offered as Supplement
Comment
Only Certified Divers can participate in Scuba Diving.
Swim with Turtles at Balaclava Marine Park - Overview
Mauritius Attractions offers you the opportunity to swim, snorkel and dive in one of the sites famous for the sighting of turtles! This activity is ideal for animal and sea lovers who would love to go on an epic adventure at sea. Dive into a world of marine wonder and get the chance to witness life at the reefs and spot turtles!
Balaclava is renowned for the exceptionally remarkable underwater ecosystem with many spots loved by divers. Grab this opportunity and enjoy an exciting boat ride in the north of Mauritius, swim in the reefs and be mesmerised by the surreal world unfolding before your eyes. The area you will be taken to is densely populated with different types of turtles such as the Hawksbill turtles or the Green Sea turtles.
Even though this sea trip is mostly about swimming with turtles you will have the chance to watch other creatures in the colourful underwater world the site has to offer.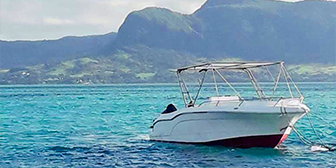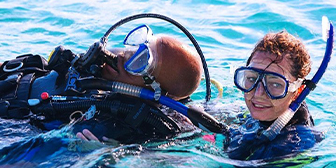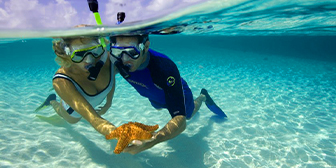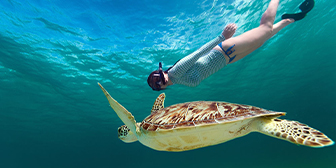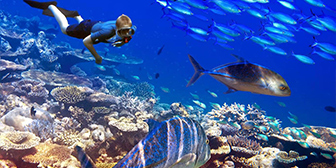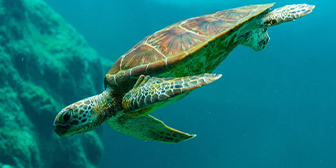 Highlights of this activity:
Get the opportunity to swim in one of the most coveted Marine parks at Balaclava, North of Mauritius
Enjoy a boat ride in the north, taking in the beautiful scenery until you reach the diving/snorkelling site
Swim/scuba dive at a popular diving site to discover turtles in their natural habitat
Live an extraordinary experience swimming with turtles
Be mesmerised by the surreal colourful and underwater flora and fauna
Get the chance to spot unique marine animals only known to exist in that region
---
Swim with Turtles at Balaclava Marine Park - Inclusions
Swimming with Turtles
Boat ride to diving / swimming sites
Choice between snorkelling or scuba diving*
Snorkelling and Diving Equipments provided
Mineral Water provided on the boat
Safety Equipment included
Professional Instructor and Guide to accompany you at all times
*Note: Only certified divers with proof will be allowed to participate in scuba diving activities.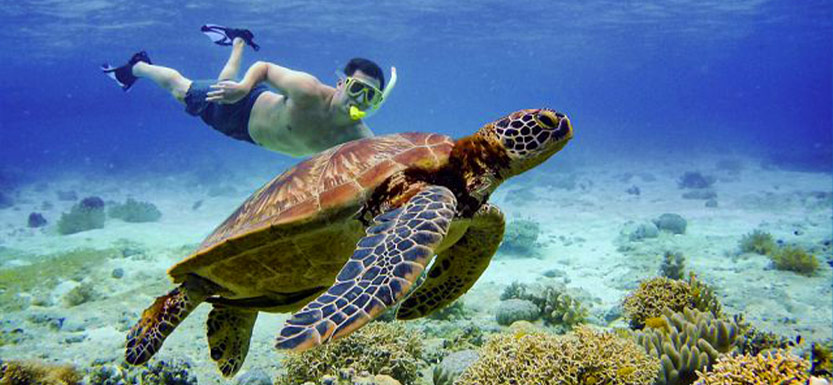 ---
Transportation & Driver Details
Transport is available for an additional supplement and will include pick up and drop off from any hotel / place of accommodation in Mauritius.
Car Capacities
You can choose from a selection of vehicles types:
Family Car - Up to 4 passengers
6 Seater vehicle - Up to 6 passengers
Minivan - Up to 10 passengers
About the Drivers
All drivers speak fluent English and French (Upon special request we can organize drivers who speak additional languages). The drivers, citizens of Mauritius, will be happy to provide you with information about Mauritius and each of its sights.
All drivers are very professional, time efficient and friendly. There is high emphasis on being always on time and providing reliable devoted service to customers.
---
| | |
| --- | --- |
| Operating Time: | 07h30 - 16h30 |
| Operating Days: | Monday to Saturday |
| Duration: | 2 hours |
---
Swim with Turtles at Balaclava Marine Park
The Mauritian sea never fails to surprise! This package will get you the opportunity to discover the fascinating marine beauty the Mauritian waters can offer - you will be able to swim with turtles in the Marine Park of Balaclava.
As part of this package, you will have the choice between snorkelling or scuba diving. Only certified divers will be allowed to dive. However, even if you are snorkelling, you are not going to miss out on anything! You will still be able to live this extraordinary moment, dancing in the water amongst fishes and turtles.
You will begin this adventure with a boat ride departing from Pointe Aux Piments towards the diving site. As the engine roars and you start cutting through the surface of the water, you'll feel an incredible rush, leaving behind the shore.
The waters in the north of Mauritius are warm all year round, making it the ideal place for turtles to find abode. People love snorkelling and diving at this particular sight as the visibility under water is fairly high. The seamounts give rise to an exceptional underwater spectacle with fishes and coral reefs adding colours to this deep blue part of the lagoon. The coral bed is magnificent and it is home to multi-colored fish, eels and of course turtles!
The reef is home to a variety of fish species that include Damselfish, Surgeonfish, Butterfly fish, juvenile Sailfin tangs, as well as tiny Pipefish and large Trumpet fish. The reason you embarked on this adventure remains the turtles, which will not miss the opportunity to swim past you while going on their underwater daily errands! However, as hard as it might be, you will have to resist the urge to touch them as they might be frightened. It would be best to admire them while keeping a safe distance.
About the Turtles in Mauritius
Green Sea Turtles
Green Sea Turtles are widely known because their smooth teardrop-shaped shells make them the largest shelled sea turtle in the world. These remarkable gentle giants can reach up to 1.2 metres in length and can weigh as much as 200 kg. Although large in size, Green Sea Turtles are generally quite shy herbivores. Surprisingly, green turtles got their name because of the green colour of their fat and cartilage – not the colour of their shells.
Hawksbill Turtles
The Hawksbill is identified by its curved beak and is slightly smaller than Green Sea Turtles. A Hawksbill shell is also known to change colour slightly depending on the temperature of the water. The hawksbill is one of the smallest species of marine turtles, with adults measuring about 75-90 cm in length and weighing around 70 kg. Indian Ocean turtles tend to be smaller than their Pacific and Atlantic counterparts.
Olive Ridley Turtles
The name for this sea turtle is tied to the colour of its shell—an olive-green hue. They are the smallest of the sea turtles, weighing up to 45 kg and reaching only about 0.6 metres in shell length. These turtles are solitary, preferring the open ocean. They migrate hundreds or even thousands of miles every year, and come together as a group only once a year.
About Balaclava Marine Park
Stretching over an area of 485 hectares, the Balaclava Marine Park, is one of the few protected marine parks in Mauritius - the first national marine park since 1997. These warm waters are home to about 430 different marine creatures and almost 200 types of coral - expect to come across numerous schools of fish, turtles, colourful coral reefs and other marine life.
---
| Swim with Turtles at Balaclava Marine Park | |
| --- | --- |
| Price per Participant - Shared Basis | 84 Euros / Pax |
| Up to 4 Participants - Private Basis | 280 Euros |
---
Booking Attributes