About Rodrigues Island
Rodrigues island
Set in the southern part of the Indian Ocean, just some 600 km away from the Mauritius, Rodrigues Island is among one of the rarest place you could seek for. Preciously kept away from the mainstream travel destinations, this pristine island is very well known for its authentic culture, people and unspoilt places where serenity reign over.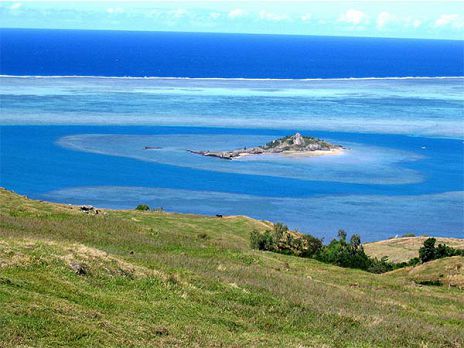 It is often claimed that Rodrigues Island was first discovered by Arab navigators in the 10th century, and is featured on a 12th century map by an Arab geographer Ash-Sharif al Idrisi.
However, in 1528, it was Don Diégo Rodriguez, a Portuguese navigator, which also happens to be the first European to discover the uninhabited island. It was from him that the island was named after.
Far from the typical tourist destination, Rodrigues offers something unique and authentic, which can only be understood once you pay a visit.
Ideal for those seeking to unwind and rejuvenate in an undisturbed environment, away from the completely chaotic cities and pollutions, Rodrigues Island offers you a completely different experience.
Rodrigues Island which is of volcanic origin consists around 41, 669 of population with African, European and some of the Asian origins, together with a mixed population.
Very well known for its warm hearted population, the island is totally secluded, and offers fantastic panoramic sceneries, along with its splendid geographical features which will leave you dumbfounded. It's beautiful winding deserted roads, the small villages with little developments, the wide open pastures where cows and sheep graze contentedly, and the small green hills outlining against the horizon, or local women hunting for octopuses in the calm lagoon, all of which reflect the authenticity of this little gem.
Unlike its big sister island, Rodrigues has a very slow paced lifestyle, where you will get to experience the way of life in a pretty serene way. Normally, people over here starts and ends work early. Shops, supermarkets, and bakeries are closed much earlier than expected. So you are advised to buy your provisions before they are closed.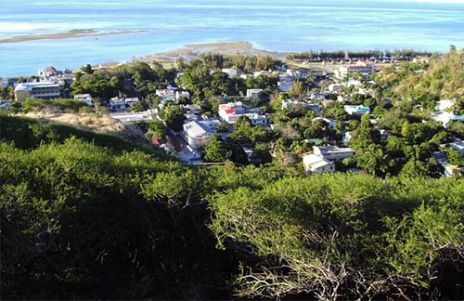 You will mostly spot some retail clothing shops and supermarkets on the streets of the capital, Port-Mathurin, which happens to be the most developed area of the island.
If you visit the main market, you will find some interesting handmade souvenirs, women accessories such as bracelets and pendants, delicious pickles and other food stuffs.
Once covered by luxurious green forests, with giant tortoises, and unique animal species of which many has been extinct; Yet, much is happening for the conservation of endemic species such as the giant tortoises and some endemic plants like the ebony trees at the Francois Leguat Nature Reserve at Anse Quitor.
Apart from having a friendly attitude, the Rodriguans usually get engaged in community works, sports, culture and of course the typical Rodriguan sega and music. Very proud of their heritage, these people will never leave you without showcasing their talents, be it young or old, they always have the enthusiasm to welcome foreigners.