Mauritius Land Excursions
About Mauritius Land Excursions:
Explore the magical island of Mauritius by joining one of our many sightseeing tours, on foot with any of the many adventures hiking or trekking trips, on a jeep exploring the many nature trails, and many more.

You will get to discover the different regions, sights and beautiful nature of Mauritius firsthand.
By joining one of our sightseeing tours you will be sure to visit the main tourists sights. You will get to visit many highlights in one day, and to visit all the must see sights in Mauritius. These tour packages are the best, cheapest, easiest and most time efficient way to explore Mauritius.
Land Excursions - Hiking and Trekking
For those fans of hiking and trekking, Mauritius offers a selection of beautiful hikes and many breathtaking views of mountains, rivers, forests and more. Mauritius is definitely a great destination to enjoy hiking trip through the fields, trekking on a zip line or on a bike.
Adventurous Land Excursions
In addition to the traditional trekking activities, for the more adventurous ones, we offer a range of more adventures nature activities such as rock climbing, ziplines treks, mountain hiking, mountain biking, treetops adventures, canyoning and even river trekking.
The list of the Land Excursions include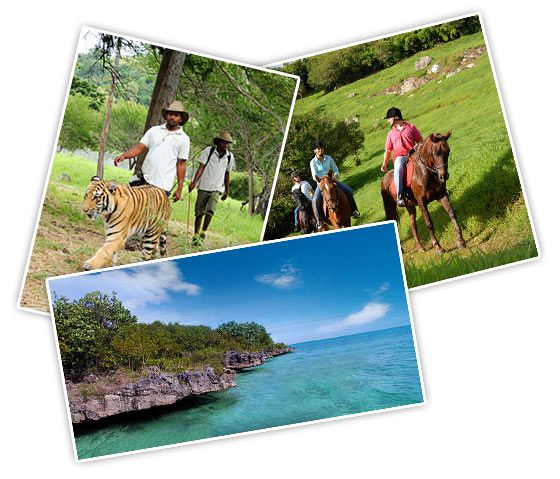 Learn on additional Mauritius Excursions - Click here