Le Pouce Mountain
About Le Pouce Mountain
Having the capital city of Port Louis on one side and St. Pierre at the other, Le Pouce Mountain is one of the highest in Mauritius with its peak at 812 meters. This mountain was once the Mountain of Immortals, named after a plant still found on the mountain to this day.
Le Pouce Mountain will offer you a splendid panorama of Le Morne, Coin de Mire, the capital city, and other sites on the island. During your hike to the summit you can explore the flora-covered mountain, and discover exotic plants as well as some rare and unique endemic species.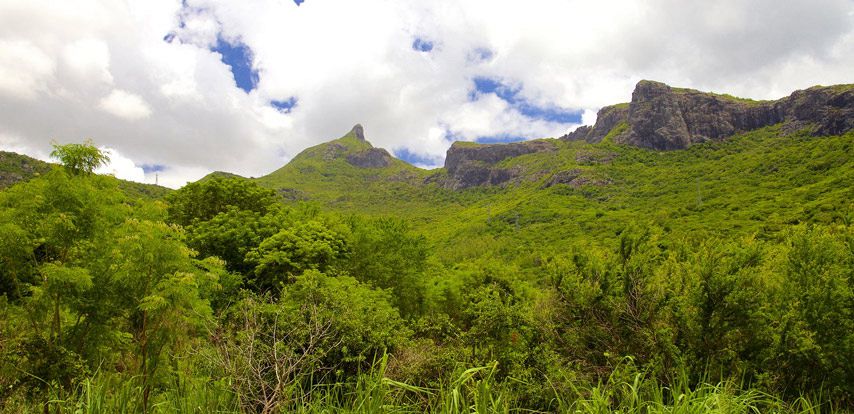 Part of the Moka Mountain Ranges, the longest of the island, Le Pouce is nestled between Montagne des Signaux and Pieter Both mountain - the second highest peak at 820 meters. Named for its shape similar to a thumbs-up, the mountain is home to endemic plants in which botany enthusiasts will find the rare Bois Dentelle - Elaeocarpus bojeri, or a Cylindrocline commersonii that are not found anywhere else in the world except in the vicinity of the mountain.
Hike to Le Pouce Mountain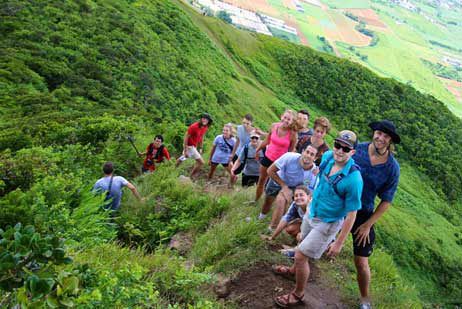 Le Pouce is known for its hiking, regarded as easy apart from its steep climb to the summit. The beginning of the climb is very shady with dense forest but higher up you'll get to a more open track with very few trees and beautiful views. When you reach the first plateau you can choose to continue on the left and down to Port Louis or the right towards the top of the mountain.
Higher up you will find a second plateau, an esplanade, where you can relax and enjoy the view before continuing to the top. The final ascent is steeper and requires some dexterity and fitness.
Trails
St Pierre - Summit: 3.8km to and from, moderate track - 4 hours (steep ascent over the last 500m), return on the same path or that of Port Louis.
St Pierre - Port Louis: 6km, moderate track 3 hours 45 minutes (not including climbing the summit), end of the trail or at Tranquebar The Dauguet, Port Louis.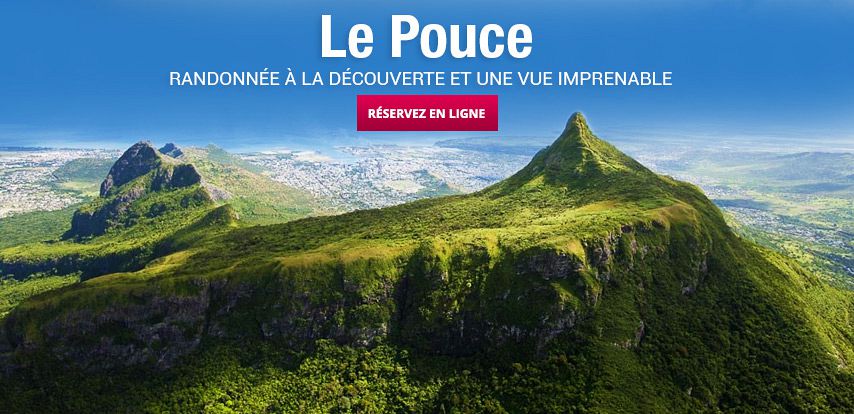 Le Pouce Mountain - Practical Information
To bring: clothing and appropriate shoes, food, bottled water, sunscreen, mosquito repellent , first aid kit
Please note:​
Keep your garbage with you. Do not litter.
Stay on the trails and do not separate from your group.
Do not feed wild animals for your safety.
Do not damage trees and other plants.