Flic en Flac Mauritius
Flic en Flac Mauritius
Flic en Flac, situated along the west coast of Mauritius, has become the second tourist area of Mauritius after Grand Baie.
The west coast of Mauritius has developed much slower than the north region, but still, beautiful villages such as such a Flic en Flac have developed from little fishing villages into small towns gaining the reputation of a top holiday destination.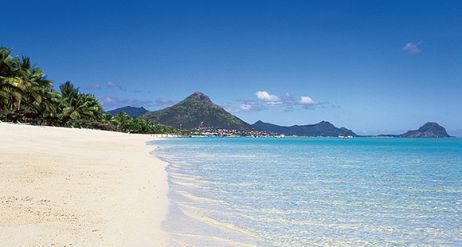 From a small fishing village, over the past 200 years, Flic en Flac has rapidly developed into an important tourist area. Today, Flic en Flac is very popular destination which attracts both tourists and locals Mauritians.
Flic en Flac is a great place to spend your holiday where one will find excellent beaches, range of waterspouts and a quiet setting for complete relaxation. It offers pleasant and charming setting with beautiful white sand beaches and beautiful blue lagoons. Along its very long beach there are many restaurants, hotels, shops and centers.
All can enjoy the 8 km long beach for great afternoon walks, water sports, sun bathing or for relaxation. Also, the beach is ideal place to have picnic, while staying in the shadow of the trees scattered along the coastline.
The Flic en Flac beach, fringed with Casurina Trees, has a fine lagoon protected by the reef, where swimming is safe and various water sports can be enjoyed.
Flic en Flac - Location:
Flic en Flac is found in the district of Black River on the western coast of the island of Mauritius, about 15 km south of Port Louis the Capital of Mauritius. It is found between the village of Albion from the North and Tamarin and Black River from the South. Flic en Flac is located along the west coastline, with many hotels and villas having direct beach access. The drive from Flie en Flac to Port Louis takes about 30 minutes, while the drive to the airport takes about 1 hour.
Flic en Flac has a good bus route leading to key locations in Mauritius. You can easily get the bus to Port Louis or to other cities such as Quater Bornes, Curpipe and can venture further across the island.
Hotels in Flic en Flac:
Over the past decades, the face of the holiday accommodation industry in Mauritius changed drastically. Mauritius has changed from being a secret paradise known to small number of travelers, to a popular holiday destination. Mauritius has developed an extensive range of hotels networks, and many accommodation solutions.
Also in Flic en Flac there are variety of hotels, from 3 star hotels, to luxurious 5 star deluxe villa resorts.
Today, visitors to Flic en Flac can choose from a selection of exclusive top class luxury resorts and five star hotels, to small family owned bungalows, apartments and villas.
Below please find the list of the main hotels found along the Flic en Flac beach: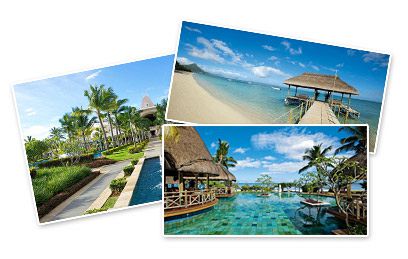 Sugar Beach Resort
Sofitel Imperial
Aanari hotel
La Pirogue
Golden Beach Resort
Pearl Beach
Hilton Mauritius
Maradiva Villa Resort and Spa
The Sands Resort and Spa
History of Flic en Flac:
Flic en Flac derived its name from an Old Dutch phrase "Fried Landt Flaak" that literally means "Free and Flat Land.
During the 1960s the village was known only for its cemetery where people from nearby villages came to bury their dead relatives. There was also some artisanal hunting of wild ducks and birds in the marches of the region.
During the '70s and '80s the economy of the country was oriented towards sugar and textile exportation. At this time the authorities were reluctant to develop the tourist sector. Licenses were not granted easily to International Hotels who wanted to open 5 star hotels in Mauritius. The authorities then were talking about "containing" the amount of tourist visiting the country. Later on the government reviewed its policy and encouraged the expansion of the tourism sector. In this perspective, several five stars hotel were allowed to be built in the region of Flic en Flac. They have exclusive use of the beaches in front of the hotels.
Flic en Flac City Facilities & Services:
Progressively all facilities became available in Flic en Flac including: restaurants, bars, clubs, casion, bank, ATM, Bureau de changes, internet cafe, Post office, clinics, shopping center, pharmacy, laundry services, and many shops and boutiques.