Mauritius Excursions - Excursions in Mauritius
Mauritius Excursions
Mauritius is amongst the best places to visit in the world. Many tourists come to Mauritius all year round for holidays. The possibilities of excursions in Mauritius are now varied.
The paradise island of Mauritius, offers you to enjoy a very big range of excursions.
Each person is sure to find the ideal excursion for them as per preferences, liking and budget. For each one, Mauritius has something to offer.
Mauritius Attractions offers the biggest selection of excursions currently offered in Mauritius. Our excursions portfolio consists of over 120 excursions for you to choose from.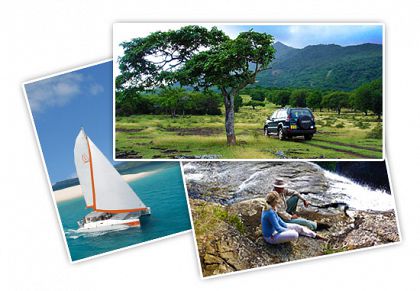 Mauritius Excursions categories:
---
Selection of Excursions in Mauritius
---
Mauritius Excursions locations:
Below you will find short list of the main excursions categories and the location each type of excursion is operated: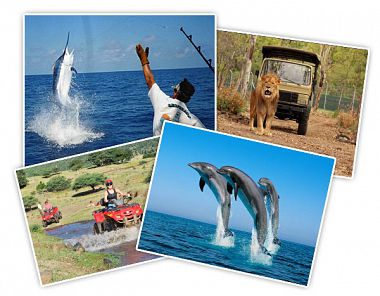 Deep sea fishing – North coast, West coast and East Coast
Catamaran cruises – North coast, West coast and East Coast
Safari adventure – South of Mauritius
Swimming with dolphins – South west coast of Mauritius
Underwater activities– Mainly in Grand Baie
Canyoning – Central plateau, and South of Mauritius
Hiking and trekking – Central plateau, and South of Mauritius
Quad biking – South of Mauritius
Daily Sightseeing Tours – All areas of Mauritius
Mauritius' north region is the place to enjoy the biggest selection of cruises, sea activities and underwater excursions. The south of Mauritius, is the best area to enjoy nature and land excursions, including hiking, trekking, animal watching, safari trips and canyoning.
With that, due to the fact Mauritius is rather a small island, you are sure to access each area of the island quite easily and quickly by car.