La Vanille Nature Park
About the Park
At La Vanille Nature Park you will discover the flora and fauna endemic to Mauritius and the neighbouring islands. It is in the shade of palm trees and giant bamboo that you will be able to observe animals in the reserve; Nile Crocodiles, tenrecs, eels, iguanas and turtles from Madagascar and Seychelles.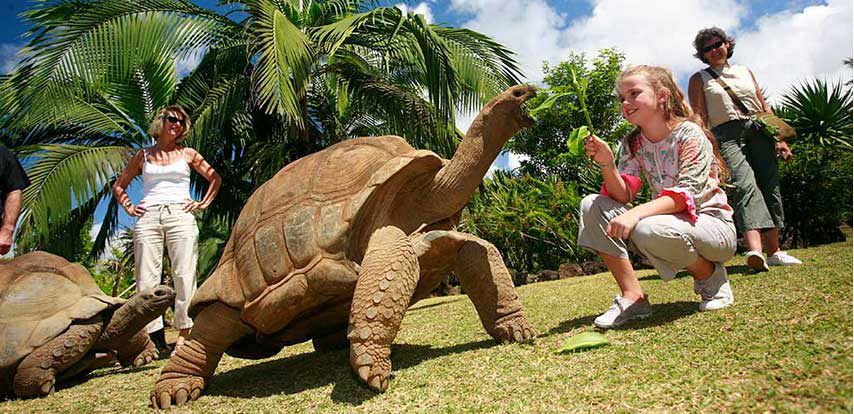 You will be introduced to a collection of fossils of animals that are now extinct in Mauritius and surrounding islands such as the dodo and the elephant bird of Madagascar. You will get the opportunity to learn about insects as well since La Vanille Nature Park also has an insectarium with a rare collection of species from various locations around the world.
During your visit, you will also be able to taste something a bit out of the ordinary, crocodile meat! The restaurant Le Crocodile Affamé has a special crocodile meat dish for adventurous foodies or you can keep it simple and enjoy a selection of Mauritian dishes on the menu.
Discover La Vanille Nature Park
The Park spreads over 3.5 hectares in the south of the island. This reserve, created in 1985, has the largest colony of tortoises in captivity in the world. It is home to 1000 individuals, including Domino, who is the oldest and also one of the largest tortoises in the world.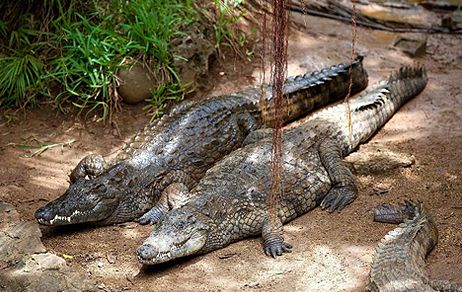 The site is also home to 2000 Nile crocodiles where you can observe them at different stages of their growth.
Your visit will not end here, the park also houses many other animals that you will have a chance to see from monkeys, bats, deers, geckos, wild boars and carp to name a few.
The insectarium is one of the main attractions of the reserve. It is where the work of Jacques Siedlecki is stored and has a collection of 23,000 species including beetles, butterflies and other insects of all shapes and colours. The collection has some specimens of inestimable rarity, some of which are now extinct.
The park also has another valuable asset - the fossil museum. You will be introduced to Owen Griffiths' ammonite collection along with skeletons of various species on the island and the history of marine mammals.
Activities available at La Vanille Nature Park
The reserve
The interactive farm
The insectarium
The aquarium
Children's play area
Pony rides
Giant Aldabra Tortoise feeding
Restaurant
Souvenir shop
Practical Info
Region: South
Opening hours​: Everyday from 8:30 to 17:00
You are expected to:​ Wear proper shoes, bring sunscreen and mosquito cream, water to keep yourself hydrated.
Note:
Carefully follow the instructions of the guides and other staff during your visit.
Visit the park's shop to find artisanal products as well as products in crocodile leather.