Mauritius Underwater Excursions
Mauritius Underwater Excursions
Mauritius is home to some of the world's most breathtaking coral reefs and marine life ever to be seen. Full with hundreds of bright-colored fish, the underwater world of Mauritius can be deemed a natural wonder.
It is a real shame, visiting Mauritius and not experiencing firsthand the beautiful marine underwater world Mauritius has to offer.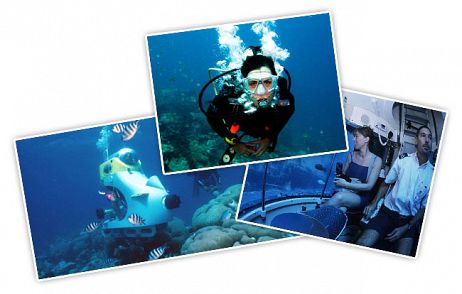 The list of the Underwater Excursions include:
In addition to the above mentioned activities we also offer a customized excursions and trips as per your preferences. This can be an exclusive – private underwater excursion, a unique customized activity (such as: catamaran diving trip) and many more.
Learn on additional Mauritius Excursions - Click here