Black River Gorges National Park
About the Black River Gorges National Park
From the top of the Piton de la Rivière Noire, the park allows visitors to venture into its 6,754 hectares of forest where more than 309 species of plants and 9 species of endemic birds like the national 'Boucle d'Oreille' the Trochetia the Bois d'Olives, the Kestrel, Pink Pigeon or the Cateau Vert inhabit.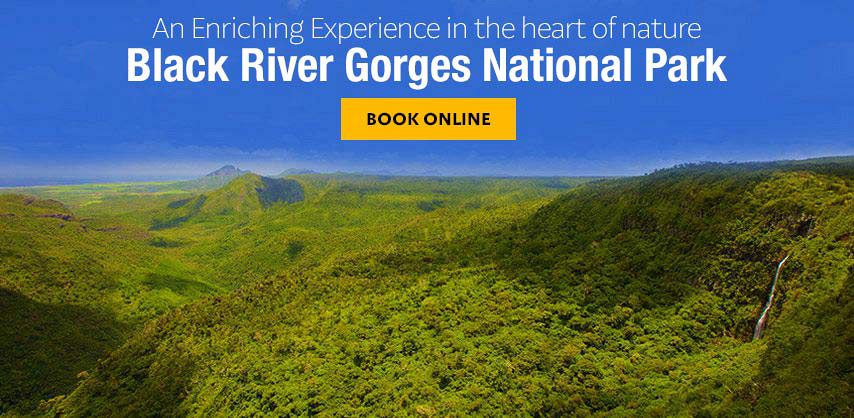 During their walks, visitors can enjoy the beautiful views of the gorge and the West Coast. The park is accessible at the top via Petrin or at the bottom via Trois Bras. It preserved environment is pleasing to hikers and families looking for short walks in the countryside.
Additional information on Black River Gorges National Park
Located in the west of the island, this impressive 6,574-hectare park, or 3.5% of the island has been proclaimed a National Park in 1994. The park is managed by the National Parks and Conservation Service (NPCs) of the Ministry of Agro industry.
The park can be accessed from the top through Petrin or the Royal Road of Black River. Less known roads are via Case Noyale through Chamarel or Chemin Grenier via Bassin Blanc.
Trails Gorges National Park Black River
Maccabee Forest - 14 km return Petrin, moderate track (loop trail).
The Maccabee Trail - 10 km from Petrin to the park's access (arduous path through the Maccabee peak - less difficult by the 'Colophanes' track).
Boucle de Mare Longue - 12 km to and from Petrin (average track).
The Grosse Cateau Verte trail - 8 km to the park's access, connecting Plaine Champagne to the Gorges (difficult track and peak).
Piton de la Rivière Noire - 9 km to and from, moderate track (rather easy trail unless climbing the top. Starts at 500 m after entering the Viewpoint of the Gorges).
The Paille en Queue trail - 3 km to and from Alexandra Road to Plaine Champagne (moderate track).
Savanne south - 6 km to and from the Mares road, panoramic views of the coast (easy route).
Bel Ombre - 18 km to and from Plaine Champagne to the park's boundaries (Despite the gentle slopes, the final 400 m climb is a challenge).
Cascade des Galets (500 feet waterfall) - 3 km to and from (steep and difficult descent near waterfalls).
Practical information on the National Park Black River Gorges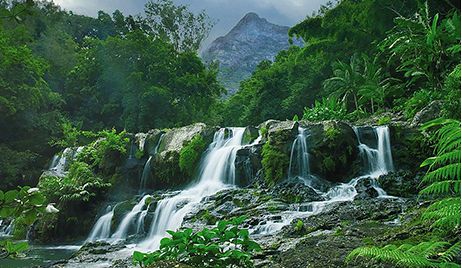 Region: West
Opening hours:
Monday to Friday: 7:00 to 5:00 p.m.
Saturday and Sunday: 9:00 to 5:00 p.m.
To bring: clothes and appropriate shoes, change of clothes, food, bottled water, sunscreen, mosquito repellent, first aid kit
* Prepare your outing several days in advance and be sure to check the weather conditions the day before.
Please note:​
Use the bins or bring bags for your waste to keep the park clean.
Pets are not allowed. Also avoid loud music and screams that disturb wildlife.
Fires and cigarettes are banned. All camping must be authorized in advance by the park authorities.
Stay on marked trails for your safety.