Green Cottage Chamarel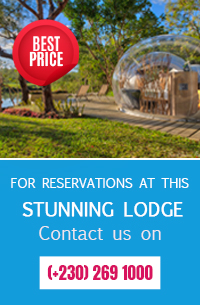 Green Cottage Chamarel Overview
Offering contemporary accommodation, vintage decor and stunning views of the landscape and mountains, Green Cottage Chamarel offers you the chance to experience utmost comfort and relaxation in an intimate, natural setting.
Set atop the southwest hills, surrounded by the natural site of the Chamarel Seven Colored Earth and the Chamarel Mountains, Green Cottage Chamarel is a wonderful retreat that offers a secluded stay in the woods with all the comforts you'd ever need.
Additional information on Green Cottage Chamarel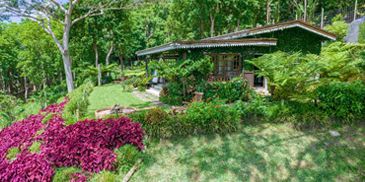 The self-catering home/cottage is equipped with air conditioning, a fully fitted kitchen with barbecue facilities.
In the nearby village, grocery stores for basic purchases and a variety of restaurants serving mainly local dishes are available.
From the terrace, you will be gazing at the highest Mountain of Mauritius 'The Piton De La Riviere Noire' and an oasis of lush green flora sketches as far as the eye can see.
The area is particularly popular for those who enjoy hiking, reading, writing and painting.
---
Green Cottage Chamarel - Location
Chamarel
Chamarel is a village in Mauritius located in Rivière Noire District, the eastern part of the village also lies in the Savanne District.
Today it is primarily known for its scenic locations and nature attractions in its neighbourhood, among them are the Seven Coloured Earths, the Chamarel Falls, Ebony Forest Chamarel and the Black River Gorges National Park. The surrounding area is also known for its locally grown coffee. Chamarel's church Saint Anna was built in 1876 and is subject to a pilgrimage on the Assumption of Mary (August 15), during which the village hosts a fair associated with the pilgrimage as well.
---
Lodge type at Green Cottage Chamarel
Featuring a kitchen with a dishwasher and a microwave, each unit also comes with a satellite flat-screen TV, ironing facilities, desk and a seating area with a sofa. There is a private bathroom with shower and a hairdryer in each unit, along with free toiletries.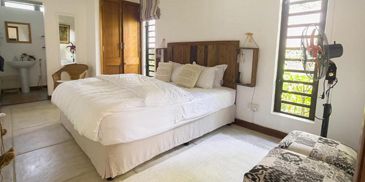 Cottage size - 126 m²
Lodge Facilities
Barbecue grills
Free Wi-Fi
Free secured parking
Multilingual staff
Picnic area
Facilities for disabled guests
Garden, sun loungers, paved track leading through the forest
---
Green Cottage Chamarel - Bar & Restaurant
Restaurant Le Chamarel Restaurant - 1 km
Restaurant Rhumerie de Chamarel Restaurant & Rum Distillery - 1.5 km
Cafe/bar Enso Restaurant & Lounge Bar - 2 km
Cafe/bar Big Willy's - 2.5 km
---
Additional Features at Green Cottage Chamarel
Features
2 Bedrooms
Outdoor Terrace
Fully-Equipped Kitchen
Bathroom & toiletries
Ensuite Bathrooms
Shampoo
Soap
Entertainment
Flatscreen TV
Satellite TV Channels
Dining Facilities
Refrigerator
Dishwasher
Stove
Oven
Microwave
Electric Kettle
Kitchenware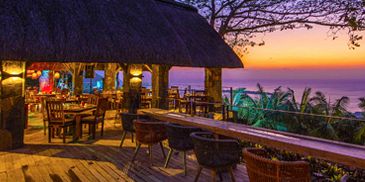 Furnishings and Fittings
Air conditioning
Fan
Open Living Area
Fireplace
Dining Area
Outdoor Area/ Terrace
Outdoor Fire Pit
Clothes Rack
Wardrobe
Iron
Washing Machine
Other Amenities and Services
Insect repellent
Generator
Yoga Mat
---
What's around Green Cottage Chamarel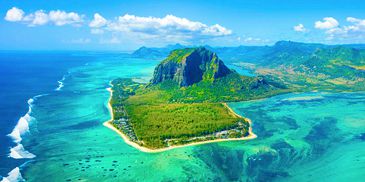 Cascade Chamarel - 0.5 km
Curious Corner of Chamarel - 0.9 km
Seven Coloured Earths - 1.9 km
Ebony Forest Reserve Chamarel - 1.9 km
Rhumerie de Chamarel - 3.2 km
Piton du Canot - 8.2 km
Black River Gorges National Park - 8.5 km
Le Morne - 13.5 km
Tamarin - 17.9 km