Vanilla Village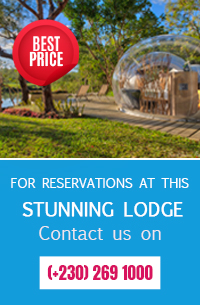 Vanilla Village Overview
Vanilla House is a 9-room guest house with restaurant, located in Black River, Mauritius. The en-suite rooms count a kitchenette and terrace.
Vanilla Village is a concept that offers the opportunity to experience the wonderful pleasures of what Mauritius has to offer. The idea behind Vanilla Village is to keep all products and produce to be only from Mauritius.
Additional Information about Vanilla Village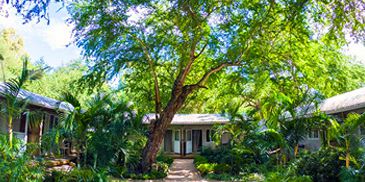 It caters especially for visitors looking for an authentic, rustic experience but with all of the luxuries that they are used to. It provides a different perspective of Mauritius; a calmer and more serene atmosphere but with the familiar sense of hospitality that adds to the charm of the island.
In addition to your en-suite room, you have access to the swimming pool, a luxuriant garden and the outdoor café, Vanilla Café. It has a dedicated kid's area with fun activities that will keep them busy for hours, giving parents some much needed free time to relax. The guesthouse also provides a special barbecue/boma area for your personal use.
Vanilla Café offers an amazing eating experience with its outdoor café. Fresh local ingredients are used to serve the most tasteful of dishes. It's a wonderful place to have breakfast, lunch or dinner. We have a Kids Zone where parents can bring their children to play, read a book or colour a picture.
If you love all that is local, Vanilla Boutik is the place for you. They have a range of wonderful handcrafted items. You will find the perfect gift or souvenir, totally unique to Mauritius to take to your home.
---
Vanilla Village - Location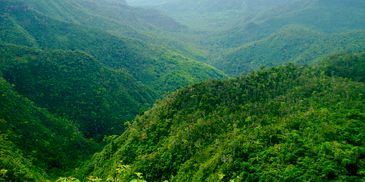 Black River
Located in the southwest of Mauritius, Rivière Noire is a district renowned for its exceptionally dry climate. It is also a key place for tourism since it is in this region that the seaside village of Flic en Flac, the falls of Tamarin , the Bénitiers island, Chamarel, as well as the national park of Black River gorges.
It is surrounded by mountains and the picturesque villages of Black River, Le Morne and Chamarel. Vanilla Village is especially suited for visitors who are looking for an authentic shabby chic experience with all its refinements and simplicity while on holiday in Mauritius.
---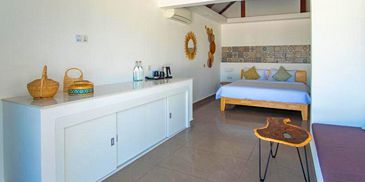 Vanilla Village - Lodges Types
Accommodation at Vanilla House consists of 10 comfortable en suite guest rooms all equipped with television, air-conditioning, and a kitchenette. There is only one type of room there that is Standard Room.
Standard Room
The room is 33m². All the rooms are air-conditioned and have a ceiling fan, a television, a microwave, a kettle, a fridge and a toaster. Tea and coffee is complimentary. The WIFI is free.
---
Vanilla Village - Lodge Facilities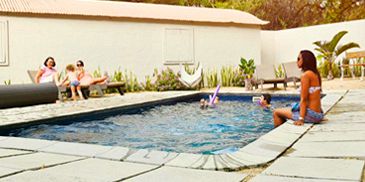 9 ensuite guest rooms
Swimming pool
BBQ facilities
Vanilla Café
Spa
Garden
Terrace
Fireplace
Kid's Area
Library
Bike Rides
WiFi
Daily Housekeeping
Security
Parking
---
Vanilla Village - Bar & Restaurants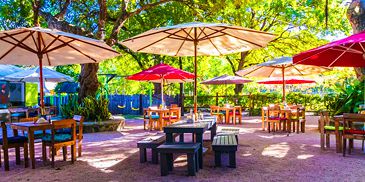 Vanilla Cafe
Vanilla House offers a super a la carte breakfast. Breakfast is served anytime from 8am until 11am in the cafe, in the tranquility of the bird filled trees. Lunch in the cafe is a variety of delicious meals, from fresh salads, tasty wraps to mouth watering burgers
Alternatively guests may wish to make use of the lovely little restaurant 'Vanilla Cafe' which is situated on the premises of Vanilla House. Vanilla Cafe offers a variety of scrumptious meals to be enjoyed in a serene atmosphere under the large acacia trees. You can sip on a refreshing trade mark ice tea listening to the birds and the free range chickens chirping. The restaurant is open for breakfast and lunch and is closed in the evenings.
---
Additional Features - Vanilla Village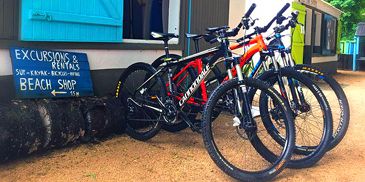 You will find an activities centre that offers walks in mountains, kayak & stand up paddle excursions and bicycle rentals.
A fully equipped library with over 1000 English and French books to choose from.
BBQ's in the boma by the pool
Guests are welcomed to cook at their leisure using the BBQ area next to the pool, the gas BBQ, and kitchen facilities in the boma provide the perfect venue for an intimate guests only dining experience.