La Caze Roche Maison d'Hôtes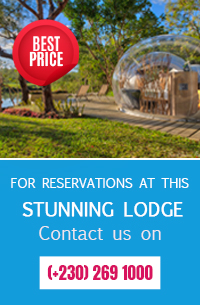 La Caze Roche Maison d'Hôtes - Overview
Nestled in the picturesque village of Mahebourg on the south eastern coast of Mauritius, close to the bustling Mahebourg Waterfront, La Caze Roche Maison d'hôtes beckons you to discover its hidden gem. Whether you're seeking a tranquil escape or comfortable accommodation for your holidays in Mauritius, the well-equipped guesthouse and its serene setting is sure to make your stay truly special.
Additional information on La Caze Roche Maison d'Hôtes in Mahebourg
Surrounded by lush greenery, the property boasts beautifully appointed private double bedrooms upstairs, providing you with a cosy sanctuary after your day's adventures. On the ground floor, you'll find family rooms with shared bathrooms, a bar/lounge area and other necessary amenities, making it ideal for families or friends travelling together.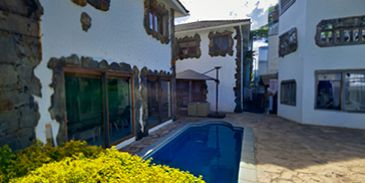 La Caze Roche Maison d'hôtes invites you to unwind in its garden, relax by the inviting swimming pool, or simply soak up the sun on the outdoor furniture whilst basking in the warm Mauritian atmosphere.
Awaken to the tantalising aroma of a delicious buffet breakfast served each morning, setting the perfect tone for your day of exploration. If you're feeling active, the guesthouse offers cycling and massage services to ensure your stay remains refreshing and rejuvenating (charges apply).
On Fridays and Saturdays, as the sun goes down, you are invited to enjoy dinner as a supplement, often complete with a delicious barbecue, where you can savour the flavours of authentic Mauritian cuisine. To be noted, parties, events, and pets are not allowed on the premises.
---
La Caze Roche Maison d'Hôtes - Location
Located just a convenient 10-minute drive from Sir Seewoosagur Ramgoolam International Airport, La Caze Roche Maison d'hôtes is your gateway to the best of Mauritius. Experience the warmth and charm of this guesthouse and create lasting memories in this tropical paradise - all tailored just for you.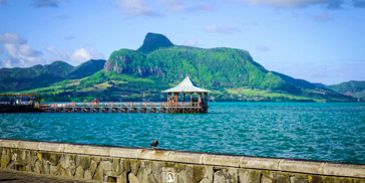 Beyond the guesthouse, Mahebourg offers a wealth of attractions, including the renowned Bo'Valon Mall, just a delightful 20-minute stroll away. Should you wish to explore further, the team at La Caze Roche Maison d'hôtes can arrange boat trips and excursions at an additional cost, unveiling the hidden treasures of this remarkable island to you.
London Way Supermarket - 150 m
Mahebourg Waterfront - 400 m
Loyeung Supermarket - 900 m
Mosque - 900 m
Monument in Memory of Fishermen Lost at Sea - 1.1 km
Monday Market - 1.2 km
Bo'Valon Mall - 2 km
Sir Seewoosagur Ramgoolam International Airport - 3.2 km
Frederick Hendrick Museum - 3.9 km
La Vallee de Ferney - 4.9 km
La Vanille Nature Park - 18 km
Bois Cheri Tea Factory and Museum - 19 km
---
Accommodation at La Caze Roche Maison d'Hôtes (South East Coast)
There are four private double bedrooms on the first floor, each with its bathroom, and two double family rooms on the ground floor with shared bathrooms. Breakfast is included with your stay, ensuring a convenient and enjoyable experience at La Caze Roches Maison d'Hôtes.
Max Occupancy: 12 pax
Bedding: 2 single beds, 2 double beds, 3 large double beds
La Caze Roches Maison d'Hôtes offers comfortable and air-conditioned accommodation with a bar/lounge area, dining area, and essential amenities such as a kettle, refrigerator, iron, and washing machine. The guesthouse also features a lovely garden area and a refreshing pool for relaxation.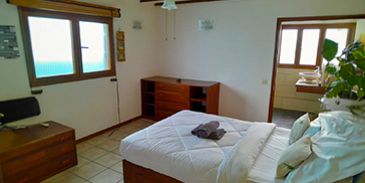 In-Room Amenities:
Bedding
Wardrobe
Private bathroom & toilet
Towels
Air Conditioning
Linen in the rooms (including bath mat, shampoo, and tissues)
---
La Caze Roches Maison d'Hôtes Facilities:
4 private double bedrooms with private bathrooms (first floor)
2 double family rooms (ground floor)
Air conditioning
Fan
Bar/ lounge area
Dining area
Kettle
Refrigerator
Iron
Washing machine
Safe
Wi-Fi
Terrace
Outdoor Furniture
Garden Area
Board games
Dartboard
Pool
Buffet Breakfast offered every morning
Parking
Additional Services (charges apply):
Dinner on Fridays & Saturdays
Massage service
Spa care
Car rental
---
La Caze Roche Maison d'Hôtes - Bar & Restaurant
Unfortunately, La Caze Roche Maison d'hôtes does not have an on-site restaurant. However, you'll find a delightful selection of dining options nearby to satisfy your culinary cravings: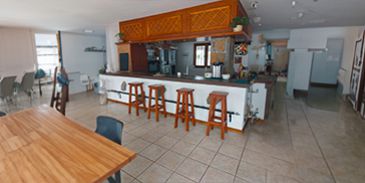 Le Bistrot - 100 m
Taste of Freedom - 300 m
Steven's Pizza - 350 m
Restaurant du Lac - 700 m
Coin Casse Croute - 1.5 km
Le Capitaine - 1.5 km
While the guesthouse doesn't have its own restaurant, these nearby choices offer a variety of flavours to enhance your stay and cater to your culinary preferences.
---
Additional Features
Access to the Beach
Explore the stunning nearby beaches, including Plage de la Pointe d'Esny (3.4 km), Blue Bay Beach (4.2 km), Plage de l'île des Deux Cocos (4.7 km), and Plage de La Cambuse (4.8 km), offering you endless opportunities for seaside adventures and relaxation.
Free Wi-Fi
You can stay connected throughout your stay with the complimentary Wi-Fi, making it easy to share your wonderful experiences with friends and family.
Swimming Pool
Take a refreshing dip in the inviting swimming pool, providing you with a perfect spot to cool off and relax during your stay.
Outdoor Furniture in the Garden Area
Discover the lush garden oasis, where you can unwind on comfortable outdoor furniture and immerse yourself in the natural beauty that surrounds you.
Entertainment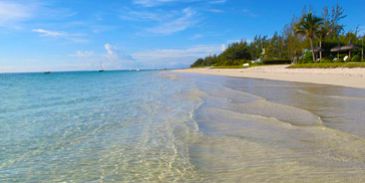 Board games
Dartboard
Access to pool
For a fee:
Boat trips and excursions
Bike hire
Hiking
Breakfast Included
Start your day right with a scrumptious breakfast served fresh every morning, ensuring you're energised for your day of adventures in Mauritius.
Parking Facilities
Enjoy the convenience of on-site parking, providing you with peace of mind for the safety of your vehicle.
24-Hour Security
Your safety is a priority, which is why security measures such as safes, fire extinguishers, surveillance cameras in communal areas, security alarms and access keys have been implemented to ensure you have a safe and carefree stay.
Non-Smoking Rooms
It is strictly forbidden to smoke in the rooms. La Caze Roches Maison d'Hôtes promotes fresh air!