Mauritius Visa
Visa Requirements for Mauritius
Travelling to Mauritius? This page will let you to check whether or not you will have a need for a Mauritian visa and moreover guide you through the visa application procudure.
A Visa is an official acknowledgement issued by the Immigration Office/ Embassy/ Consular of Mauritius, indicating that your application to enter Mauritius has been reviewed by an Immigration Officer and that the officer has determined you are eligible to enter or transit in Mauritius for a specific purpose.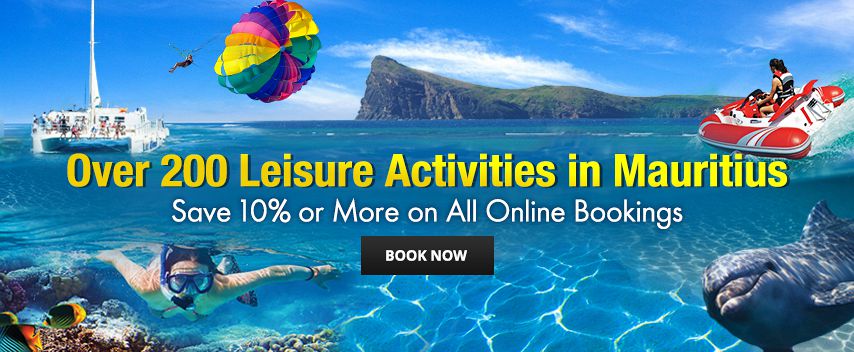 A Visa, therefore, simply allows the bearer to travel to Mauritius up to a port of entry and does not implicitly guarantee right of admission into Mauritius. The financial decision to admit a non-resident rests with the Immigration officer after examination at the point of entry in Mauritius. He/ She decide how long the person can stay for any particular visit.
Warning: passengers arriving without a visa (if required) may be repatriated to their country of origin or residence at the transporting carrier's expenses.
Important: all travellers to Mauritius require a valid recognized passport (valid for at least six months beyond the intended period of stay)
Passengers coming to Mauritius, other than for the purpose of tourism, visits or business should obtain prior authority from the Passport and Immigration Office before undertaking any travel to Mauritius and apply for a visa prior to entry:
Visitors coming for religious purpose
Persons coming to take up employment
Persons coming for study purpose
Types of Mauritian Visas
Mauritian tourist visa is granted for a short period of leisure travel and no business activities permitted.
Mauritian Transit visa, is valid for 3 days or less, for transferring through port in Mauritius to a third destination.
On-arrival visa for Mauritius is given at a port of entry. This is different from not needing a visa at all, as the visitor sholud still get the visa before they can in fact seek to pass through immigration.
Student visa for Mauritius, which permits its holder to study at an institution of higher education in Mauritius.
Mauritian temporary worker visa, is for people to work in an organisation in Mauritius.
Spousal visa or partner visa, given to the spouse, civil partner or de facto partner of a resident or Mauritian citizen.
Mauritian business visa, is for participating in short term commerce in Mauritius.
Mauritian Marriage visa is given for a lengthy time prior to civil partnership wedding based on a proven relationship with a citizen or resident of Mauritius.
Exemption from Visa:
Citizens of Mauritius
The child or step child or lawfully adopted of persons who are residents of Mauritius or those who are residents of Mauritius under the Immigration Act
Holders of Diplomatic Passports other than those issued by the Government of Afghanistan, Algeria, Nigeria, Sudan and Yemen
Persons who are residents of Mauritius under the Immigration Act
The spouse of a citizen of Mauritius
Persons who intend to remain in Mauritius only during the stay of a vessel by which they arrive or depart
Crew of Laissez-passer issued by the United Nations, SADC or from internationally recognized organizations
Who requires a Visa to visit Mauritius?
All those coming from countries which are exempted from visa requirements- Refer to Visa Requirement table below.
All persons coming to Mauritius for purposes other than tourism, visit or business need to apply for a Visa/permit before undertaking any travel.
Additional Information on Mauritius Visa: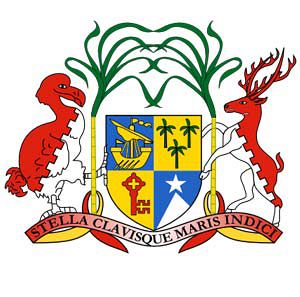 Non-citizens travelling to Mauritius without a visa (if required) may be repatriated to their country of origin or residence at the transporting carrier's cost.
Any person who stays in Mauritius after the expiry of the period, for which he obtained a visa or entry permit as the case may be, shall commit an offence and shall be liable for prosecution by a Court of Law.
Non-citizens travelling to Mauritius as tourists/visitors are not allowed to engage in any gainful activities or apply for extension of visa to follow studies/training courses.
Any person who wishes to seek employment or to engage in any gainful occupation in Mauritius will not be allowed to enter Mauritius unless he is the holder of valid residence permit and a work permit issued by the Mauritian Authorities.
Prospective students are advised to travel to Mauritius only after their application for study/training in Mauritius has been approved.
Non-Citizens coming to celebrate their marriage in Mauritius should comply with the requirements of Civil Status Act.
A non-citizen coming to get married to a Mauritian should fulfill the requirements under the Civil Status Act.
Non-citizens coming to Mauritius for business may apply for an Occupation Permit to Passport and Immigration Officer through Board of Investment as Investor, Self-Employed and Professional.
Transit Visa
A transit Visa may be granted to a passenger travelling to a third country provided he:
leaves by the first available connecting flight
has valid onward ticket
has confirmed departure
has adequate funds to meet the costs of transit, and
is eligible to enter onward destination
*If transit exceeds 24 hours, visa should be obtained before traveling.
**Nationals of Afghanistan, Algeria, Democratic Republic of Congo, Iraq, Iran, Libya, Liberia, Sudan, Nigeria and Yemen should obtain a visa before travelling to Mauritius even on transit.
Visa Admission restrictions
The Government of Mauritius does not recognize passports issued by the following Governments:
Taiwan
The homelands of Botsphutatswana, Ciskei, Transkei, Venda or any other homeland existing in the Republic of South Africa
Turkish Republic of Northern Cyprus
However, holders of such documents may apply for an entry permit and should not undertake any travel without prior authority.
Mauritius Visa Requirements by country:
| S/No | Country | Requirement |
| --- | --- | --- |
| 1 | Afghanistan | Visa required prior to travel |
| 2 | Albania | Visa for sixty days on arrival |
| 3 | Algeria | Visa for two weeks on arrival |
| 4 | Andorra | Visa for sixty days on arrival |
| 5 | Angola | No visa required |
| 6 | Antigua and Barbuda | No visa required |
| 7 | Argentina | No visa required |
| 8 | Armenia | Visa for sixty days on arrival |
| 9 | Australia | No visa required |
| 10 | Austria | No visa required |
| 11 | Azerbaijan | Visa for sixty days on arrival |
| 12 | Bahamas | No visa required |
| 13 | Bahrain | No visa required |
| 14 | Bangladesh | Visa required prior to travel |
| 15 | Barbados | No visa required |
| 16 | Belarus | Visa for sixty days on arrival |
| 17 | Belgium | No visa required |
| 18 | Belize | No visa required |
| 19 | Benin | No visa required |
| 20 | Bhutan | Visa for sixty days on arrival |
| 21 | Bolivia | Visa for sixty days on arrival |
| 22 | Bosnia & Herzegovina | Visa for sixty days on arrival |
| 23 | Botswana | No visa required |
| 24 | Brazil | No visa required |
| 25 | Brunei Darussalam | No visa required |
| 26 | Bulgaria | No visa required |
| 27 | Burkina Faso | Visa for sixty days on arrival |
| 28 | Burundi | No visa required |
| 29 | Cambodia | Visa for sixty days on arrival |
| 30 | Cameroon | Visa for sixty days on arrival |
| 31 | Canada | No visa required |
| 32 | Cape Verde | No visa required |
| 33 | Chile | No visa required |
| 34 | China | No visa required |
| 35 | Colombia | Visa for sixty days on arrival |
| 36 | Comoros | Visa for two weeks on arrival |
| 37 | Congo (Brazzaville) | No visa required |
| 38 | Central African Rep | Visa for sixty days on arrival |
| 39 | Democratic Rep. of Congo | No visa required |
| 40 | Costa Rica | Visa for sixty days on arrival |
| 41 | Cote D'Ivoire (Ivory Coast) | Visa for sixty days on arrival |
| 42 | Croatia | No visa required |
| 43 | Cuba | Visa for sixty days on arrival |
| 44 | Cyprus | No visa required |
| 45 | Czech Republic (ex Czechoslovakia) | No visa required |
| 46 | Denmark | No visa required |
| 47 | Djibouti | Visa for sixty days on arrival |
| 48 | Dominica | No visa required |
| 49 | Dominican Republic | Visa for sixty days on arrival |
| 50 | Ecuador | Visa for sixty days on arrival |
| 51 | Egypt | No visa required |
| 52 | El Salvador | Visa for sixty days on arrival |
| 53 | Equatorial Guinea | Visa for sixty days on arrival |
| 54 | Eritrea | Visa for sixty days on arrival |
| 55 | Estonia Republic | No visa required |
| 56 | Ethiopia | Visa for sixty days on arrival |
| 57 | Fiji | No visa required |
| 58 | Finland | No visa required |
| 59 | France | No visa required |
| 60 | Gabon | No visa required |
| 61 | Gambia | No visa required |
| 62 | Georgia | No visa required |
| 63 | Germany | No visa required |
| 64 | Ghana | No visa required |
| 65 | Greece | No visa required |
| 66 | Grenada | No visa required |
| 67 | Guinea | Visa for sixty days on arrival |
| 68 | Guinea Bissau | Visa for sixty days on arrival |
| 69 | Guatemala | Visa for sixty days on arrival |
| 70 | Guyana | No visa required |
| 71 | Haiti | Visa for sixty days on arrival |
| 72 | Honduras | Visa for sixty days on arrival |
| 73 | Hong Kong | No visa required |
| 74 | Hungary | No visa required |
| 75 | Iceland | No visa required |
| 76 | India | No visa required |
| 77 | Indonesia | Visa for sixty days on arrival |
| 78 | Iran | Visa required prior to travel |
| 79 | Iraq | Visa required prior to travel |
| 80 | Ireland | No visa required |
| 81 | Israel | No visa required |
| 82 | Italy | No visa required |
| 83 | Jamaica | No visa required |
| 84 | Japan | No visa required |
| 85 | Jordan | Visa for sixty days on arrival |
| 86 | Kazakhstan | Visa for sixty days on arrival |
| 87 | Kenya | No visa required |
| 88 | Kiribati | No visa required |
| 89 | Korea (South Republic) | No visa required |
| 90 | Korea (North) | Visa required prior to travel |
| 91 | Kuwait | No visa required |
| 92 | Kyrgyzstan Rep | Visa for sixty days on arrival |
| 93 | Laos | Visa required prior to travel |
| 94 | Latvia | No visa required |
| 95 | Lesotho | No visa required |
| 96 | Lebanon | Visa for sixty days on arrival |
| 97 | Liberia | Visa for sixty days on arrival |
| 98 | Libya | Visa required prior to travel |
| 99 | Liechtenstein | No visa required |
| 100 | Lithuania | No visa required |
| 101 | Luxemburg | No visa required |
| 102 | Macau SAR | No visa required |
| 103 | Macedonia (ex Yugoslav Rep.) | Visa for sixty days on arrival |
| 104 | Madagascar | Visa for two weeks on arrival |
| 105 | Malawi | No visa required |
| 106 | Malaysia | No visa required |
| 107 | Maldives | No visa required |
| 108 | Mali | Visa required prior to travel |
| 109 | Malta | No visa required |
| 110 | Mauritania | Visa for sixty days on arrival |
| 111 | Marshall Island | Visa for sixty days on arrival |
| 112 | Mexico | No visa required |
| 113 | Micronesia | Visa for sixty days on arrival |
| 114 | Moldova | Visa for sixty days on arrival |
| 115 | Monaco | No visa required |
| 116 | Mongolia | Visa for sixty days on arrival |
| 117 | Morocco | Visa for sixty days on arrival |
| 118 | Mozambique | No visa required |
| 119 | Myanmar (Burma) | Visa for two weeks on arrival |
| 120 | Namibia | No visa required |
| 121 | Nauru | No visa required |
| 122 | Nepal | Visa for sixty days on arrival |
| 123 | Netherlands | No visa required |
| 124 | New Zealand | No visa required |
| 125 | Nicaragua | Visa for sixty days on arrival |
| 126 | Niger | Visa for sixty days on arrival |
| 127 | Nigeria | Visa for two weeks on arrival |
| 128 | Norway | No visa required |
| 129 | Oman | No visa required |
| 130 | Pakistan | Visa required prior to travel |
| 131 | Palau | Visa for sixty days on arrival |
| 132 | Palestinian State | Visa required prior to travel |
| 133 | Panama | Visa for sixty days on arrival |
| 134 | Papua New Guinea | No visa required |
| 135 | Paraguay | No visa required |
| 136 | Peru | Visa for sixty days on arrival |
| 137 | Philippines | Visa for sixty days on arrival |
| 138 | Poland | No visa required |
| 139 | Portugal | No visa required |
| 140 | Qatar | No visa required |
| 141 | Romania | No visa required |
| 142 | Rwanda | No visa required |
| 143 | Russian Federation (Russia) | No visa required |
| 144 | Saharawi Republic | Visa required prior to travel |
| 145 | Samoa (Western) | No visa required |
| 146 | San Marino | No visa required |
| 147 | Sao Tome & Principe | Visa for sixty days on arrival |
| 148 | Saudi Arabia | No visa required |
| 149 | Senegal | Visa for sixty days on arrival |
| 150 | Seychelles | No visa required |
| 151 | Sierra Leone | No visa required |
| 152 | Serbia | Visa for sixty days on arrival |
| 153 | Singapore | No visa required |
| 154 | Slovenia | No visa required |
| 155 | Slovakia | No visa required |
| 156 | Solomon Islands | No visa required |
| 157 | Somalia | Visa required prior to travel |
| 158 | South Africa | No visa required |
| 159 | Spain | No visa required |
| 160 | Sri Lanka | Visa for sixty days on arrival |
| 161 | St Kitts and Nevis | No visa required |
| 162 | St Lucia | No visa required |
| 163 | St Vincent & Grenadines | No visa required |
| 164 | Suriname | No visa required |
| 165 | Sudan | Visa required prior to travel |
| 166 | South Sudan | Visa required prior to travel |
| 167 | Syria | Visa required prior to travel |
| 168 | Swaziland | No visa required |
| 169 | Sweden | No visa required |
| 170 | Switzerland | No visa required |
| 171 | Tajikistan | Visa for sixty days on arrival |
| 172 | Taiwan | Visa for sixty days on arrival |
| 173 | Tanzania | No visa required |
| 174 | Tchad (Chad) | No visa required |
| 175 | Thailand | Visa for sixty days on arrival |
| 176 | Timor Leste | Visa for sixty days on arrival |
| 177 | Togo | Visa for sixty days on arrival |
| 178 | Tonga | No visa required |
| 179 | Trinidad & Tobago | No visa required |
| 180 | Tunisia | No visa required |
| 181 | Turkey | No visa required |
| 182 | Turkmenistan | Visa for sixty days on arrival |
| 183 | Tuvalu | No visa required |
| 184 | Uganda | No visa required |
| 185 | Ukraine | No visa required |
| 186 | United Arab Emirates | No visa required |
| 187 | United Kingdom | No visa required |
| 188 | United States of America | No visa required |
| 189 | Uzbekistan | Visa for sixty days on arrival |
| 190 | Uruguay | Visa for sixty days on arrival |
| 191 | Vanuatu | No visa required |
| 192 | Vatican | No visa required |
| 193 | Venezuela | Visa for sixty days on arrival |
| 194 | Vietnam | Visa for sixty days on arrival |
| 195 | Yemen | Visa required prior to travel |
| 196 | Yugoslavia (Serbia & Montenegro) | Visa for sixty days on arrival |
| 197 | Zambia | No visa required |
| 198 | Zimbabwe | No visa required |