Péreybère
Located just a few kilometers from Grand Baie , the small picturesque village of Pereybère is a haven of peace for travelers who dream of authenticity. Renowned for its superb public beach which is much less touristy than that of Grand Baie, Pereybère is located in a strategic location which provides access to the most beautiful sites in the north of Mauritius. Along the Pereybere coast, you will find many typical restaurants and in the center some vibrant bars.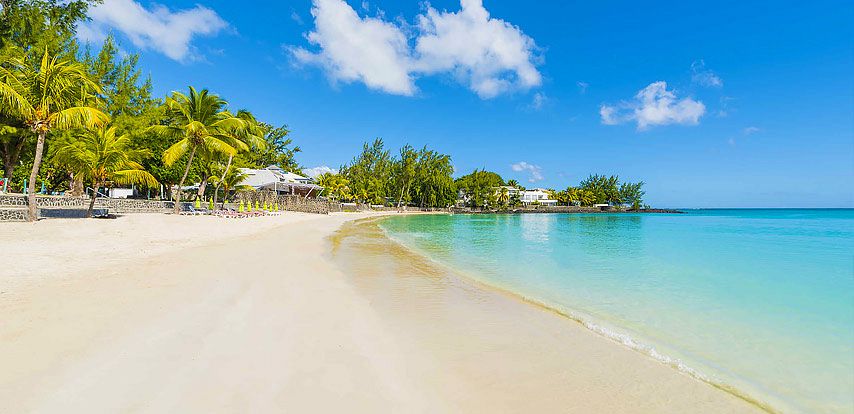 Brief History of Pereybere
In 1845, a man named Charles Péreybère, hence the name of the village, owned land covering about 703 acres. Many years later, in 1929, he agreed to sell his land to a certain Mr. Georges Castel. However, as malaria had spread on these lands in the past, they remained uninhabitable until white Mauritians of French origin came to settle there and until later, houses, camps and hotels were built. However, the village of Péreybère still maintains an unparalleled simplicity and atmosphere.
Pereybere Location
Pereybere is located on the north coast of Mauritius in the district of Riviere du Rempart and is around 30mins from the capital Port Louis. From the airport, the drive takes around 1 hour and 30 mins to reach Péreybère.
Péreybère is located halfway between Grand Baie and Cap Malheureux and it is possible to reach one town or the other in a few minutes. The village is also located only 5 kilometers from Mont Choisy where one of the most beautiful beaches in Mauritius awaits you.
Péreybère has a good bus route leading to key locations in Mauritius. You can easily get the bus to Port Louis or to other cities such as Triolet, Goodlands, Grand Gaube and can easily venture further across the island.
Climate in Pereybere
The summer months of Mauritius, from October to April, are the perfect time for a beach holiday in Mauritius. During summer the days are long, hot and humid, which makes the baths in the ocean more refreshing and the breeze more welcome.
The hottest month of the year is February with an average daily maximum of 30°C and an average low of 25°C
The coolest month of the year is July with an average daily maximum of 25°C and an average low of 20°C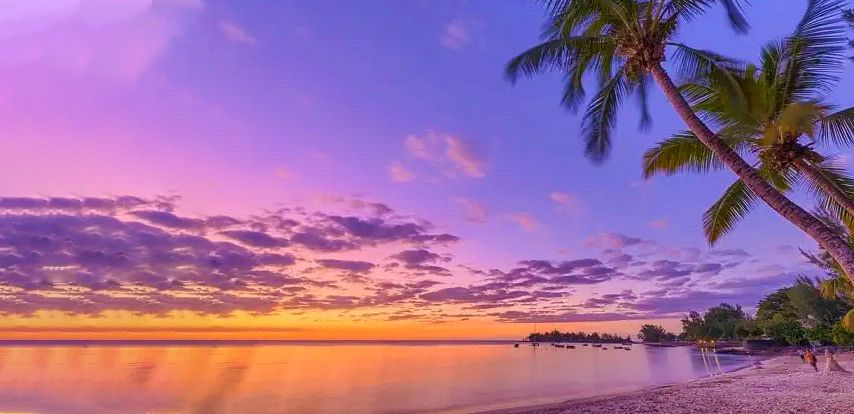 Hotels in Pereybere
From excellent boutique hotels and self-catering villas to aparthotels, B&Bs, holiday rentals and two-, three-, four- and five-star hotels in Pereybere, there is sure to be an establishment that is right for every type of traveller.
Below please find the list of the main hotels in Pereybere: -
Ocean V Hotel
A 4-star modern hotel which is aimed to entertain businessmen and women, tourists and holidaymakers as well as residents of the island. The hotel boasts a one-of-a-kind rooftop experience and luxuriously designed ocean view rooms, making your tropical island stay an unforgettable one.
Hibiscus Beach Resort & Spa
A 3 star hotel cosily nestled in the midst of centenarian banyan trees, overlooking the lagoon of Pereybere, this enchanting spot offers the magical cachet of a natural environment coupled with the discreet luxury of a boutique hotel.
Pereybere Hotel & Spa
Beautifully appointed hotel rooms with fully furnished self-catering suites await you at this 3 star hotel. This charming hotel located close to the beautiful Pereybere beach has everything to help you relax after a long day in the sun.
Casa Florida Hotel and Spa
Conveniently located at a brief 5-minute walk from the beautiful sandy white beaches of Pereybere. The privately owned, charming and personal hotel is renowned for their warmth and heartfelt hospitality, with all rooms featuring private balconies or terraces with views over the hotel's lush garden.
Péreybère Serviced Suites
A 3 star aparthotel in an ideal location for a calm and relaxing stay. With quick access to the beach and a swimming pool, your tropical getaway just got even better.
Villa Pointe Azur
A lovely 4-bedroom beachfront Mauritius villa which is situated in a well-shaded tropical garden with a beautiful front lawn rolling directly down to the white sandy beach of Pereybère.
Merville Beach Hotel
A wonderfully charming resort located in Grand Baie, this 3 star hotel is situated in one of the more popular areas and oozes plenty of Mauritian charm in keeping with its surroundings yet sits within easy walking distance of the nightlife and shopping area.
Nitzana Residences & Restaurant
An oasis of peace and comfort which features 19 fully furnished suites equipped with a kitchenette, a swimming pool and a fine-dining Indian restaurant, Nitzana is ideal for your intimate weekend getaway or family vacation.
Miramar Villas - 3 different villas
A luxurious house on the seaside in Pereybere, an all inclusive charming house with seaview, and an authentic creole house with private exotic garden.
Hacienda Plaza
Hacienda Plaza offers you more than just a place to rest and relax. Experience a getaway in a serene setting with medieval-like architecture, a 45-metre swimming pool and a restaurant-bar- guaranteed to keep your evenings alive with the food and entertainment on offer.
The beach of Péreybère
Pereybère beach may be small, but it nevertheless looks like a real postcard landscape. With its captivating blue lagoon and its many aquatic activities, it attracts more and more families looking for a change of scenery. The place is particularly suitable for swimming and for several years we have seen straw huts and deckchairs for rent by the day. Travelers take advantage of the majestic environment of Pereybère to try their hand at big game fishing, kite surfing and water skiing. By swimming a few meters out to sea with a mask and a snorkel, it is possible to admire some tropical fish with dazzling colors. For more sensations, scuba diving also allows you to observe the exceptional marine fauna of Mauritius.
Famous beaches near Pereybère:
Bain Boeuf
La Cuvette
Grand Baie
Mont Choisy
Trou aux Biches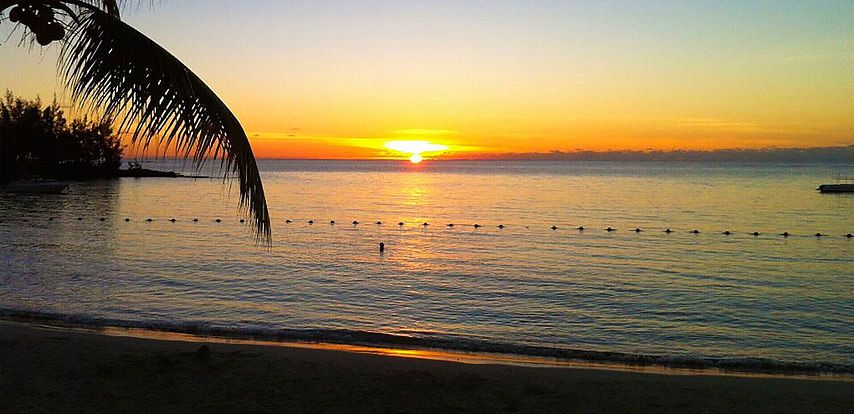 Places to visit nearby Pereybère
Cap Malheureux Church
One of the most famous churches in Mauritius is Cap Malheureux Church. It's official name is the Notre Dame Auxiliatrice Chapel, but it's known by tourists as the 'Red Roof Church'. The Church is arguably the most photogenic spot on the Island of Mauritius due to the way that the bright red roof of this Catholic Chapel contrasts with the turquoise waters and deep blue sky that surrounds.
Galerie du Moulin Cassé - Art Gallery
Housed in a charmingly restored sugar mill, the Galerie du Moulin Cassé features the vibrant floral scenes of painter Malcolm de Chazal (1902–82) and a collection of photographs by Diane Henry. The most impressive display, however, is the collection of over 20,000 terracotta pots lining the vaulted arcs of the ceiling.
L'Aventure du Sucre
A short drive to Pamplemousses, the former Beau Plan sugar factory houses one of the best museums in Mauritius. It not only tells the story of sugar in great detail but also covers the history of Mauritius, slavery, the rum trade and much more.
Sir Seewoosagur Ramgoolam Botanical Garden
The Botanic Garden is located in the proximity of Port-Louis in the district of Pamplemousses and is famous for its giant water lilies with leaves that span two metres across and also features native spices, ebony trees, sugar cane and around one hundred species of palm.
The Château de Labourdonnais
The Château de Labourdonnais is an old sugar estate located in Mapou which has been converted to a museum and restaurant with a colonial period theme.
Other attractions in Pereybere
Catamaran cruise - Grand Baie located next to Pereybere is the departure point for deep sea fishing trips and for boat excursions or catamaran to the islands in the north of Mauritius which are:
Gunners' Quoin
Flat Island
Gabriel Island
Round Island
Serpent Island
The activities can be booked online directly on mauritiusattractions.com
Shopping at Pereybere
La Croisette - Located in Grand Baie and is the biggest shopping mall in the North of Mauritius which offers an unparalleled retail mix combined with world-class fashion, dining, entertainment and leisure attractions.
Grand Baie Cœur de Ville - another commercial complex having a supermarket, restaurants and entertainment for children.
Mont choisy mall - offering smaller, "boutique"-size retail stores that allow consumers to personalise their shopping experience while discovering the island's finest local products. This unique lifestyle centre enjoys a prime location at the heart of the northern region.