Mont Choisy
Mont Choisy is situated in the north west of Mauritius and is a place that attracts not only tourists but also many mauritians. There are a lot of things to do in Mont Choisy, many activities, restaurants, and many hotels to discover. However it is well known above all because of the beautiful beach found there.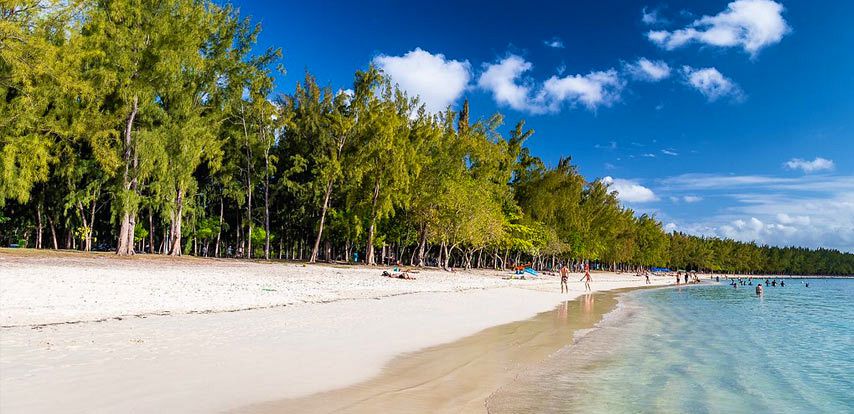 Mont Choisy is a beautiful destination if you want to see beautiful landscapes, have fun and enjoy a great time by the perfect beach.
Brief History of Mont Choisy
Mont Choisy is undoubtedly Grand Baie's most prestigious address, an idyllic location with a rich history closely intertwined to that of Mauritius. Mont Choisy boasts some of the island's most popular happenings, including the landing of the first plane on Mont Choisy beach in 1933, or the first horse racing event in 1891.
Now the gateway to the North, Mont Choisy leverages its glorious past and ancestral assets to transform into a world-class estate, all the while preserving its historical heritage and the natural surroundings. It has become a lifestyle destination with houses, villas and various leisure areas, at the heart of which stands a spectacular golf course.
Mont Choisy Location
Mont Choisy is found near the village Trou aux Biches and Pereybere in the district of Pamplemousses.
Mont Choisy is located approximately half an hour from the island's bustling capital city, Port Louis, and a fairly short drive away from many of the phenomenal natural and historical sites in and around the area. From the International airport, it's about 70 kilometres away and the drive takes around 1 hour and 15mins to reach Mont Choisy.
Mont Choisy has a good bus route leading to key locations in Mauritius. You can easily get the bus to Port Louis or to other cities such as Triolet, Grand Baie, Grand Gaube and can easily venture further across the island.
Climate at Mont Choisy
Though Mont Choisy Beach is an all-year destination, the best time to visit falls between September and November when the temperature is neither too warm nor too cold and the rainfall is limited. The warmest months here are between January-March, with early February temperatures ranging between 25°C at night and 28°C to 30°C during the day. The coolest month of the year is July with an average daily maximum of 25°C and an average low of 20°C
Mont Choisy Beach
Mont Choisy Beach, located in the north-west of Mauritius, is one of the most popular beaches in Mauritius. It exudes perfect harmony between the sparkling water and the whitish sand. Dotted with Casuarina trees, the beach of Mont Choisy attracts Mauritians and tourists. It is not only one of the most beautiful beaches in Mauritius but also the longest one,it provides comfort to each and everyone. Vast, with shady areas under the Casuarina trees, family picnics prove to be an excellent idea. Thanks to its clear and warm water, it is absolutely awesome for swimming, sunbathing and diving.
Famous beaches near Mont Choisy :
Trou-aux-Biches
Pointe aux Piments
Grand Bay
La Cuvette
Péreybère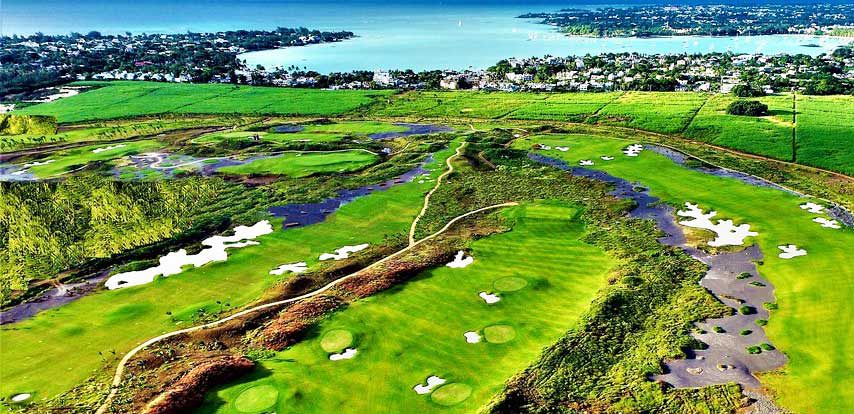 Hotels in Mont Choisy
From excellent boutique hotels and self-catering villas to aparthotels, B&Bs, holiday rentals and two-, three-, four- and five-star hotels in Mont Choisy, there is sure to be an establishment that is right for every type of traveller.
Below please find the list of the main hotels in Mont Choisy:
Tarisa Resort and Spa
Set amongst coconut palms and tropical plants, Tarisa Resort and Spa epitomizes local charm and style. Tarisa Resort & Spa has direct access to one of the most popular and sandy beaches of the island, with its magnificent azure shaded lagoon.
Mystik Life Style
Located next to Mont Choisy beach in the North of Mauritius, the hotel consists of self catering apartments perfect for friends, couples and families longing for peaceful holidays in a Mauritian lifestyle. The lifestyle prevailing in the hotel is based on a sharing and friendly spirit. You want to feel at home and live independently at your own pace, this self catering accommodation is the perfect place for you and for those looking for a unique Mauritian lifestyle resort with a convivial spirit.
Mon Choisy Beach R
Enjoy the comfort of a tropical garden-view studio whilst having access to the whole residence including the Infinity salted pool with sun-loungers overlooking the world-famous Mon Choisy turquoise lagoon.
Flowers of Paradise
A relaxed three-star boutique hotel that boasts a charming exotic flower induced décor within an idyllic garden setting.
Mont Choisy Beach Villas
Located right next to the beach, Mont Choisy Beach Villas Mauritius offer excellent service and panoramic views of the Ocean. The spacious, clean and comfortable villas are ideal for a relaxing family break or romantic getaway by the swaying palms and scenic sea vistas
Choisy les Bains
Offers stylish accommodation for laid back holidays in a scenic property, harbouring a unique lagoon-style swimming pool as well as being located near the Mon Choisy Beach.
Coral Azur Beach Resort
This sublime hotel is ideal for a relaxing hideaway in a tropical setting which is blessed with a white fine sandy beach and shallow crystal clear sea water.
The hotel is well appointed with an inviting swimming pool, sun beds, straw chairs, thatched relaxing places which overlook the ocean, and a lush green garden to stroll leisurely. The atmosphere invites couples, families and friends to spend a relaxing moment.
Le Cardinal Exclusive Resort
A boutique hotel that offers an exclusive exotic and exhilarating atmosphere, at its stellar beachside location of Trou aux Biches.
Casuarina Resort & Spa
Built in a moorish style and is the perfect location for a romantic getaway, a once in a lifetime family holiday or a dream wedding in paradise.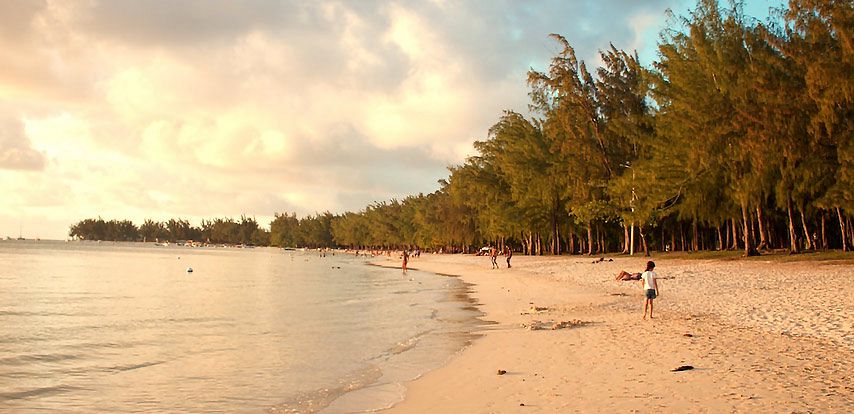 Things To Do At Mont Choisy Beach
Water sports & diving
Mont Choisy beach is one of the most prominent water sports centres in northern Mauritius along with the more crowded and touristy Trou aux Biches. Those who love ocean adventures and can't wait to unravel the mysteries of the colourful marine world will love their time spent indulging in these. You could choose from many exciting activities like:
Kite-surfing
Parasailing
Water skiing
Touring the lagoon in a glass-bottomed boat.
Numerous dive centres around Mont Choisy beach offer reef, drift, wreck and deep-sea diving employing high safety standards and professional staff.
Beach soccer
The inviting stretch of soft white sand is perfect for a game of beach sports and the lovely beach soccer playground at Mont Choisy beach is one of the best places for a fun game.
Mont Choisy Golf
Mont Choisy Le Golf is one of the island's most popular golf courses, famous for its various national and international golf competitions. Besides being the North's one and only 18-hole championship course, it also features unique Mauritian landscaping and black volcanic rock outcrops. Ponds and other waterpoints add character to the course, while natural sand hazards blend seamlessly with the grassy surroundings. The palm trees and large banyan trees around the clubhouse keep a watchful eye on the various events taking place on the neighbouring greens.
Restaurants in Mont Choisy
What is good in Mont Choisy is that it is full of restaurants with a variety of choices from Italian food to typical Mauritian dishes. Among these restaurants there are: Le Off, Pomodoro Restaurant, Esprit Libre, Le Bask, Kiosque Magique, Le Pestacore, Blue Lagoon Cafe, Le Poivrier, Jardin des saveurs, Gourmet Grill, Cabanne des Fruits de mer, La Rougaille Creole and French Guinguette. They are all specialized in a certain type of food so you can choose where you feel the most to go.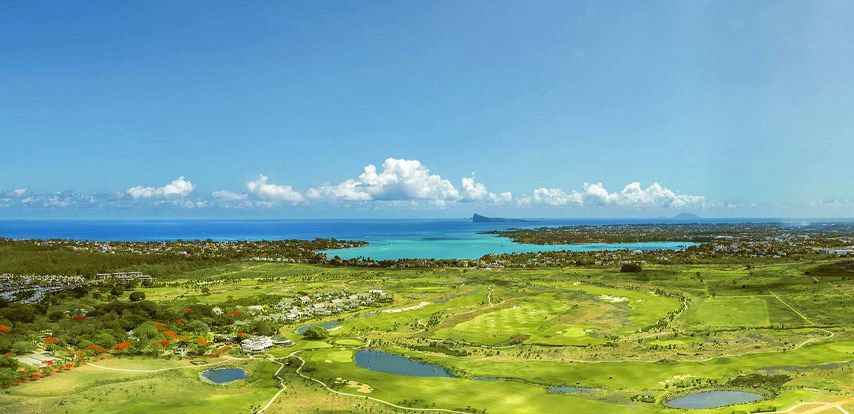 Places to visit nearby Mont Choisy
Evaco Beach Club - La Plage Restaurant is a perfect Mauritius restaurant for guests looking for beachfront dining, exceptional cuisine and laid back ambience.
Mauritius Aquarium - Located along the Coastal Road in Pointe-aux-Piments and around 10mins drive from Mont Choisy, the Mauritius Aquarium is a perfect place for families to see marine life that ranges from sharks to butterfly fish to sea turtles.
Maheswarnath Temple - One of the oldest and largest Hindu shrines in Mauritius which is located in the village of Triolet, a short drive of 5mins from Mont Choisy.
L'Aventure du Sucre - A short drive to Pamplemousses, the former Beau Plan sugar factory houses one of the best museums in Mauritius. It not only tells the story of sugar in great detail but also covers the history of Mauritius, slavery, the rum trade and much more.
Sir Seewoosagur Ramgoolam Botanical Garden - The Botanic Garden is located in the proximity of Port-Louis in the district of Pamplemousses and is famous for its giant water lilies with leaves that span two metres across and also features native spices, ebony trees, sugar cane and around one hundred species of palm
The Château de Labourdonnais - is an old sugar estate located in Mapou which has been converted to a museum and restaurant with a colonial period theme.
Shopping at Mont Choisy
Mont choisy mall - is your "one-stop" convenience shopping destination in the North of Mauritius, offering smaller, "boutique"-size retail stores that allow consumers to personalise their shopping experience while discovering the island's finest local products. This unique lifestyle centre enjoys a prime location at the heart of the northern region.
La Croisette - Located in Grand Bay and is the biggest shopping mall in the North of Mauritius which offers an unparalleled retail mix combined with world-class fashion, dining, entertainment and leisure attractions.