Goodlands
The typical village of Goodlands is the place to go for a folk shopping day. Goodlands is located in the North of Mauritius, between the villages of Petit Raffray and St. Antoine. This village of more than 20 000 inhabitants is organized along an active and overflowing main street of shops of all kinds.
Goodlands is indeed known for its markets, or 'fairs' as we say here, filled with fruits and local vegetables, textiles and other odds at low prices. You will be spoiled with choice over the alley of tissue, shirts, dresses, shoes and souvenirs. On market days, beautiful displays of fresh vegetables and fruits will surely attract your attention.
Goodland's Location
Goodlands lies in the Riviere du Rempart District in North Mauritius and is about 25km north of Port Louis the Capital of Mauritius. It is found near the village of Grand Gaube and Petit Raffray. The drive from Goodlands to Port Louis takes about half an hour, while the drive to the International Airport takes about 1 hour and 30 minutes.
Goodlands has a good bus route leading to key locations in Mauritius. You can easily get the bus to Port Louis or to other cities such as Triolet, Grand Gaube, Grand Bay and can easily venture further across the island.
Climate in Goodlands
The best time to visit Goodlands is from May to December when the weather is cool, dry and sunny. The island has a classic tropical climate with warm weather year-round. Even in winter, from May to October, the temperature drops from hot to balmy. During summer, from November to April, the days are hot and humid.
Average temperature in summer is around 30°C and in winter, temperature can drop to 20°C at night.
The hottest month of the year is February with an average daily maximum of 30°C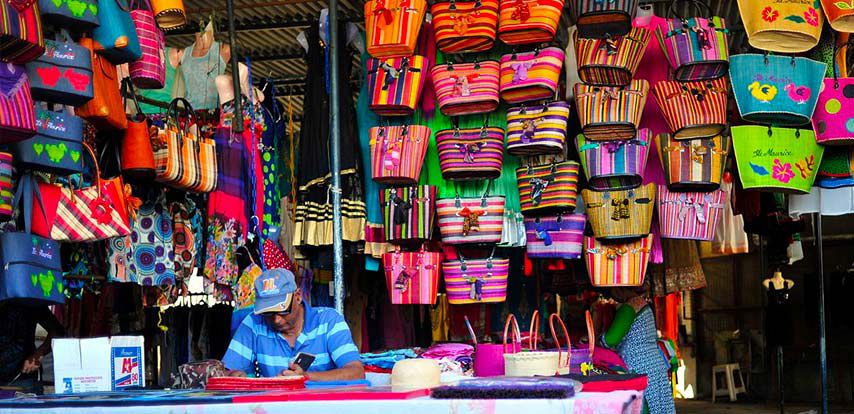 Hotels near Goodlands
Visitors to Goodlands can choose from a selection of exclusive top class luxury resorts and to small family owned bungalows, apartments and villas.
Below please find the list of the main hotels found near Goodlands :-
La Demeure Saint Antoine
La Demeure Saint Antoine is one of the rare grand colonial residences still standing in Mauritius, featuring a pillared veranda all around the house, a series of adjoining rooms and antique furniture made of precious wood. The courtyard is home to century-old trees and majestic banyans, among which one can take long walks and enjoy the laid-back Mauritian countryside lifestyle.
Mythic Suites & Villas
Mythic Suites & Villas is the ultimate holiday destination tucked away in the picturesque village of Grand-Gaube. From villas with private pools to suites, the resort features around twenty units on the spot hotel services, making for the ideal getaway all year round.
Coral Apartments
Located in Grand Gaube, Coral Apartments offer an affordable peaceful location, where travelers will have a tranquil vacationing experience. The apartments are spacious with quality furnishings. The self-catering apartments have all the amenities required to make your stay with us comfortable and memorable.
Veranda Paul Et Virginie Hotel & Spa
Set in the picturesque village of Grand Gaube, Veranda Paul Et Virginie Hotel & Spa is the new intimate and tranquil 4-star address for couples and is designed to encourage total escapism.
LUX* Grand Gaube Resort & Villas
LUX* Grand Gaube Resort & Villas is the Luxury hotel in Grand Gaube which overlooks the triple-bay beaches, lagoon and spectacular north islets. It exuberates a romantic atmosphere and its rooms all enjoy incredible views of the ocean. Other highlights include its proximity to the vibrant seaside village of Grand Baie, three swimming pools and access to a world-class golf course nearby.
Zilwa Attitude
Located in Calodyne with a breathtaking view on the famous northern islets, four pristine beaches and two private islets, Zilwa Attitude is a four-star hotel of 100% Mauritian concept is a unique destination for guests looking for emotions, discoveries and relaxation. Aimed at offering authentic island living, Zilwa (Islander) Attitude pays an eloquent tribute to its national heritage.
Beaches near Goodlands
The developed north coast of Mauritius has plenty of beautiful beaches which can be easily reached with a short drive around 10mins to half an hour
Famous Beaches nearby are :
Grand Gaube
Butte à l'herbe
Anse la Raie
Bain Bœuf
Pointe Bernache Island
Roches Noires
Poste Lafayette
Places to visit around Goodlands
Cap Malheureux Church- One of the most famous churches in Mauritius is Cap Malheureux Church. It's official name is the Notre Dame Auxiliatrice Chapel, but it's known by tourists as the 'Red Roof Church'. The Church is arguably the most photogenic spot on the Island of Mauritius due to the way that the bright red roof of this Catholic Chapel contrasts with the turquoise waters and deep blue sky that surrounds.
L'Aventure du Sucre- A short drive to Pamplemousses, the former Beau Plan sugar factory houses one of the best museums in Mauritius. It not only tells the story of sugar in great detail but also covers the history of Mauritius, slavery, the rum trade and much more.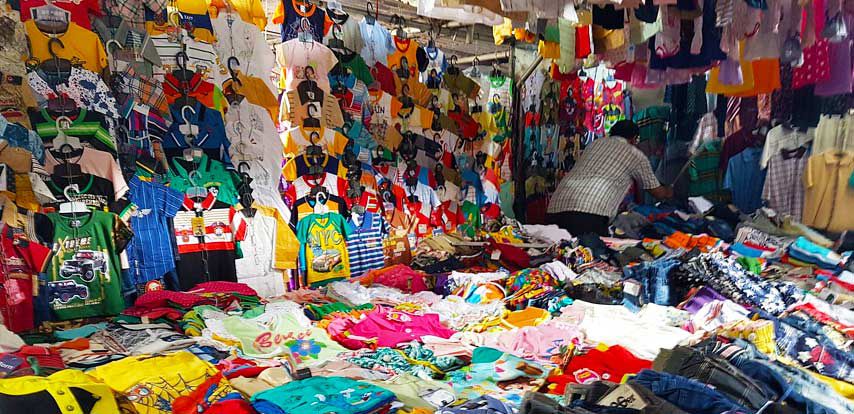 Goodlands - Things to do
Ile Ambre
Staying in the north of the island, is a good base for exploring the beautiful islands that lie off Mauritius' north coast. The closest, Île Ambre, can be reached by kayak on a guided trip where you'll paddle amongst mangroves in the island's calm lagoon and have a picnic lunch on the beach.
Coin de Mire
The rugged Coin de Mire (or Gunner's Quoin) which lies around 10km north of Cap Malheureux, is a sanctuary for birds and indigenous trees. While you can't walk on the island itself, you can cruise to the island on a catamaran and then snorkel off the rocks and dive in crystal-clear water.
Gabriel & Flat Island
Gabriel Island and Flat Island are two beautiful island destinations, founda short boat ride. Flat Island (known as Île Plate) has a picturesque white sand beach, an old lighthouse and lots of indigenous plants, and you can visit on a catamaran trip or boat cruise that includes snorkelling and a picnic lunch. You can't set foot on Île Ronde, but you can cruise around the protected island to spot rare birds.
The activities can be booked online directly on mauritiusattractions.com
Shopping in Goodlands
Goodlands Market
The stretch of the market in Goodlands Mauritius is probably the most prominent thing to do there. The shops, locally known as 'tabaji' are beautifully decorated with colors and fabrics. Apart from clothing and accessories, shopping in Goodlands Mauritius includes a big part of fruits and vegetable shopping. The local produce is put out for sale every day especially during the summers when lychees and mangoes intoxicate the air with their delicate aromas. The most prominent things that are available as popular shopping items include:
Shoes and clothes, mostly imported from India while some are locally made
Souvenirs and gifts
Local organic produce
Shopping bags beautifully designed in various styles and colors
The Earth Market
Another highlight of Goodlands is the Earth Market that has a wide spread of organic fruits, vegetables, and other products and is one of the most authentic markets in Goodlands.The Goodlands market opening times for this particular weekly event are on Saturdays between 10:00 to 14:00. All the prices of these products are negotiable and decent bargaining is prevalent. However, things are reasonable here, and quality is maintained.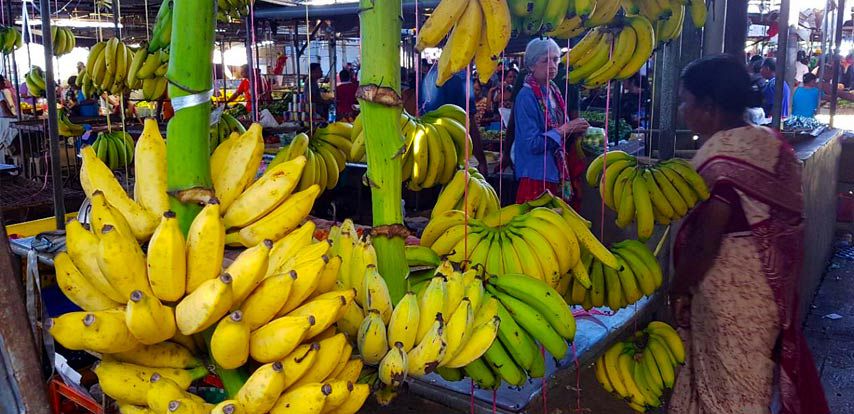 Historic Marine
Historic Marine is a unique craft store in Mauritius that has on display, miniature boats of various designs, styles and sizes. These boats are made of fine quality wood and have intricate detailing on them. You can simply visit the store, purchase your favourite model or even get it custom-made. There are over 120 different models of sailboats and motorboats, to choose from. Some of the most popular models include San Felipe, Riva and Tuiga (Albert of Monaco). You can also attend the workshops that are open for 7 days a week that give guided tours to show all stages of making these models.