Grand Gaube
Grand Gaube is a sleepy fishing village located approximately 10km from the Grand Baie on the northeast coast of Mauritius.
This coast is typified by small bays and rocky headlands which form a stunning coastline. The area exudes a wonderful colonial atmosphere and is alive with traditional Mauritian folklore and the excellent selection of hotels in Grand Gaube will make your holiday memorable in every way.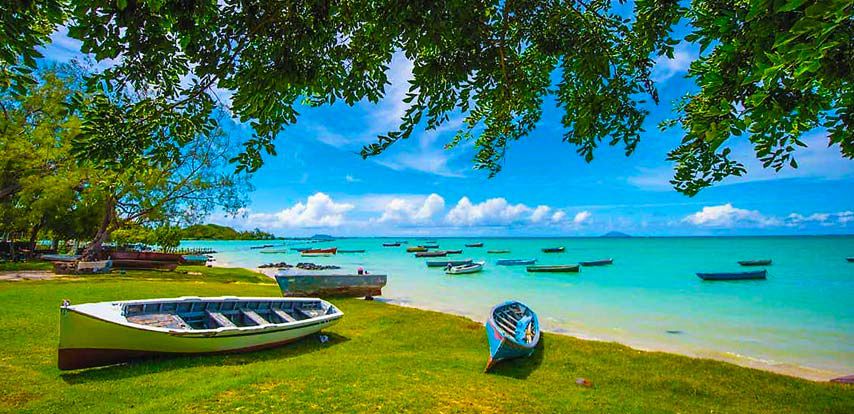 Grand Gaube's Location
Grand Gaube is located in the Rivière du Rempart District, at the northern part of Mauritius and It lies along the north-coast coastline.
Grand Gaube is situated about 30km north of Port Louis the Capital of Mauritius. It is found near the village of Cap Malheureux and Goodlands. The drive from Grand Gaube to Port Louis takes about 35 minutes, while the drive to the airport takes about 1 hour and 30 minutes.
Grand Gaube has a good bus route leading to key locations in Mauritius. You can easily get the bus to Port Louis or to other cities such as Triolet, Goodlands, Grand Bay and can easily venture further across the island.
Climate in Grand Gaube
The best time to visit Grand Gaube is from May to December when the weather is cool, dry and sunny. The island has a classic tropical climate with warm weather year-round. Even in winter, from May to October, the temperature drops from hot to balmy. During summer, from November to April, the days are hot and humid.
Average temperature in summer is around 30°C and in winter, temperature can drop to 20°C at night. The hottest month of the year is February with an average daily maximum of 30°C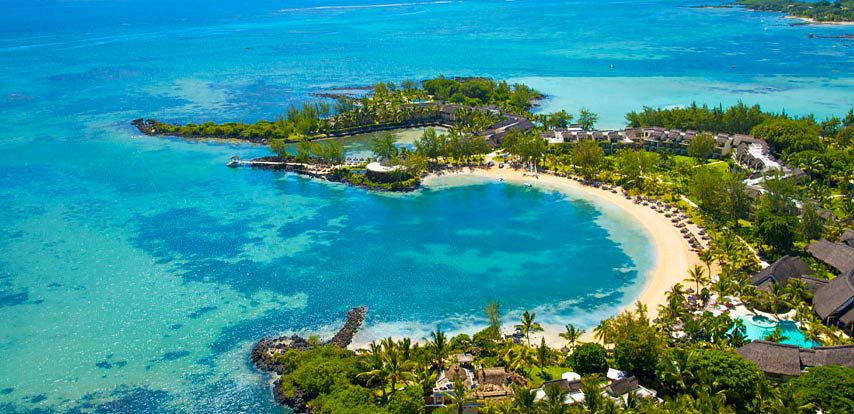 Hotels in Grand Gaube
In Grand Gaube, there are a variety of hotels from 4 star hotels to luxurious 5 star deluxe villa resorts.
Below please find the list of the main hotels in Grand Gaube:
LUX* Grand Gaube
LUX* Grand Gaube is a luxury resort and is enveloped by undulating coves, the calmest of lagoons and is blessed with two tranquil beaches and two spectacular swimming pools.
Zilwa Attitude
Zilwa Attitude is different and unique with its Mauritian concept and invites all guests to discover the legendary genuineness of this little paradise. It is located in Calodyne near Grand Gaube.
Veranda Paul et Virginie Hotel & Spa
Veranda Paul et Virginie Hotel & Spa a 4-star hotel with 81 rooms, ideal for couples, situated at the heart of the fishing village of Grand Gaube
Mythic Suites & Villas
Mythic Suites & Villas is the ultimate holiday destination tucked away in the picturesque village of Grand-Gaube with private villas featuring luxury accommodation, private pools and a trendy Club House.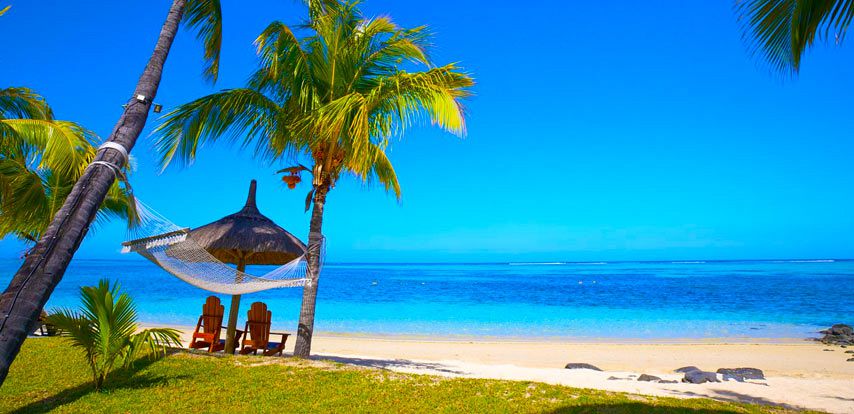 The Grand Gaube Beach
Grand Gaube Beach remains more of a local hangout than a tourist attraction, leaving the beauty of the place almost entirely to you. The beach's rocky floor means that visitors tend to congregate elsewhere, so you can enjoy a good deal of tranquillity here
Not far from Grand Gaube, you can expect to find loads of picturesque beaches which are:
Butte à l'herbe
Anse la Raie
Bain Bœuf
Pointe Bernache Island
Roches Noires
Poste Lafayette
Anse la Raie beach enjoys a constant wind. It is famous for water sports such as windsurfing, kitesurfing and kite flying. You will admire a large, shallow lagoon and it is perfect for beginners. You will also find beautiful waves ranging from 0.50cm to 2 metres depending on the day.
Things to do at Grand Gaube
Ile Ambre
Grand Gaube is a good base for exploring the beautiful islands that lie off Mauritius' north coast. The closest, Île Ambre, can be reached by kayak on a guided trip where you'll paddle amongst mangroves in the island's calm lagoon and have a picnic lunch on the beach.
Coin de Mire
The rugged Coin de Mire (or Gunner's Quoin) which lies around 10km north of Cap Malheureux, is a sanctuary for birds and indigenous trees. While you can't walk on the island itself, you can cruise to the island on a catamaran and then snorkel off the rocks and dive in crystal-clear water.
Gabriel & Flat Island
Île Plate has a picturesque white sand beach, an old lighthouse and lots of indigenous plants, and you can visit on a catamaran trip or boat cruise that includes snorkelling and a picnic lunch. You can't set foot on Île Ronde, but you can cruise around the protected island to spot rare birds.
The activities can be booked online directly on mauritiusattractions.com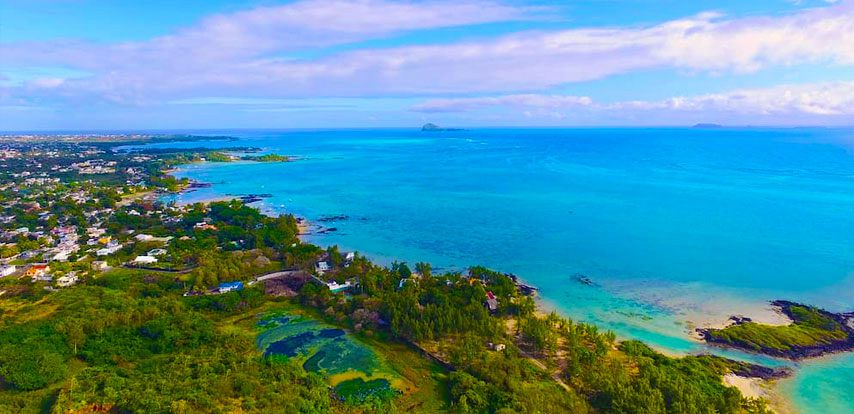 Places of Interest near Grand Gaube
Just to the west of Grand Gaube, Cap Malheureux is an enchanting spot, a lovely bay that offers dramatic views of the jutting peak of Coin de Mire, a pretty village and the photogenic church of La Notre Dame Auxiliatrice, one of the oldest churches on the island.
Goodland's Market
To get a taste of local life, browse the bustling Goodlands market where the locals shop for fresh produce, saris and other clothes, and tuck into delicious street food such as spicy samosas and coconut fritters.
Château de Labourdonnais
A short drive inland brings you to Château de Labourdonnais, where history meets gourmet cuisine on a manicured estate where you can :
Explore the elegant 18th century plantation mansion for a glimpse into colonial life on the island, and then have a meal at the La Table du Château, one of the best restaurants on the island for Franco-Mauritian food.
Tuck into dishes such as pan-fried dorado on steamed local vegetables, prawns with palm heart salad and spicy mango dip and crème brûlée made with Tahitian vanilla grown on the estate.
taste the Château's delicious flavoured rums which are infused with fruits from their orchards.