10 Reasons Why You Should Book Your Holidays To Mauritius
Why should you book your holidays to Mauritius
Mauritius is known as the "Pearl of the Indian Ocean" and is a great vacation spot for those looking for a memorable holiday. White flour sand beaches, turquoise lagoon, lush vegetation, inland activities and rich cultural values, Mauritius has it all.
Mauritius is the main choice for exotic holidays and leisure activities, it has incredible nature and a strong cultural identity, and its special climate makes it welcoming all year round. This small island is all you hope and dream of in a tropical island, and the top attractions in Mauritius will make you feel like you're in paradise. Whether you're planning a Mauritius honeymoon or a family holiday, the island's beauty and adventures will keep you mesmerized.
If you're not quite convinced yet, here are 10 reasons why Mauritius should be at the top of your holiday bucket list
Stunning beaches and a lagoon to explore
You think of crystal clear warm waters and endless pristine beaches,Mauritius makes this tropical dream come true. Its large lagoons bordered by white sand seem straight out of paradise and will delight those who want to enjoy the sea or just sunbathe. All around the island, large stretches of beach provide opportunities for relaxation during the week and provide the opportunity to mingle with the locals on weekends.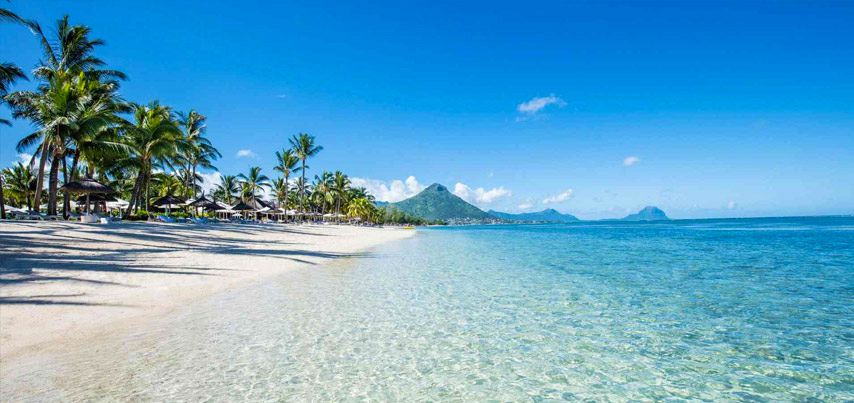 According to National Geographic, Blue Bay beach is one of the most beautiful beaches in the world, teeming with diverse marine life, soft velvety sand, and crystal clear waters.Flic-en-Flac, Tamarin, and Grande Baie are some of the other well-known beaches.
Climate - Pleasant temperatures all year round
Unlike other countries, Mauritius is a year round destination. This is mainly due to its ideal geographical location. In fact, Mauritius lies just above the tropic of Capricorn, thus relishing from a lot of sunshine throughout the year.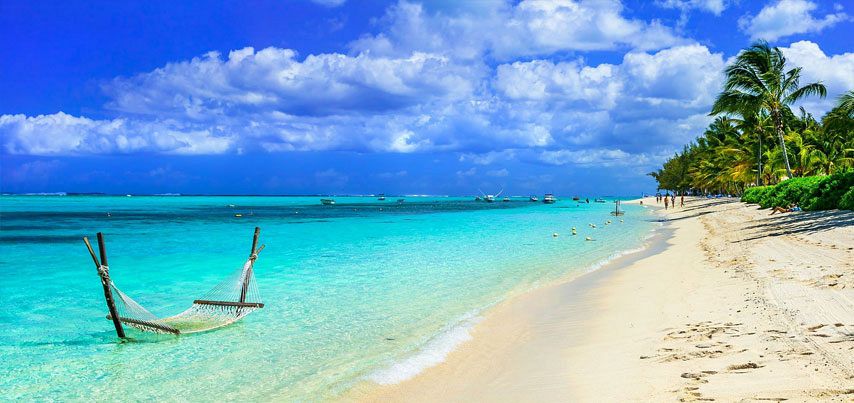 With an average temperature of 22°C in winter and 31°C in summer, this beautiful tropical island will enchant visitors with its incredible landscapes, magnificent beaches and seas with turquoise waters.
You can pleasantly enjoy the island and its warm and welcoming environment anytime of the year.
Best Wedding and Honeymoon Destination
Mauritius is quickly becoming a popular wedding and honeymoon destination since it was awarded the best wedding and honeymoon destination in 2013 by the World Travel Award.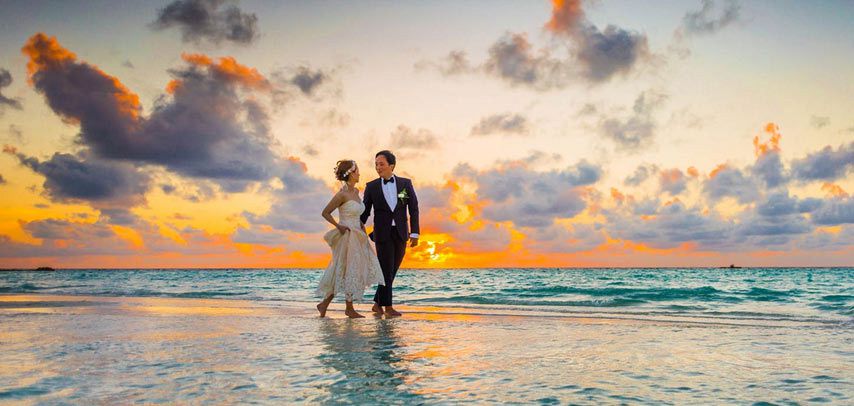 Imagine exchanging wedding vows in the midst of picture-perfect scenery, a soothing sea breeze, and sparsely populated islands. It's one of the few dream romantic getaways, known for its sandy beaches, luxurious resorts, and crystal clear waters all over the world.
It doesn't matter whether you spend a week or a month in Mauritius with your partner; the time you spend together will deepen your bond.
Water Activities & World Class Diving
The expansive coast-line of the island means Mauritius offers a variety of water sports and activities including snorkelling, parasailing, kayaking, stand up paddle, kite surfing and water skiing. But it also offers visitors a chance to experience some rather unique experiences like undersea walks and scuba diving.
From ship-wrecks to dolphins, scuba diving in Mauritius is a must if you are certified as the island is surrounded by spectacular coral reefs and abundant marine life.It's also a great place to get trained because of the warm waters, bright views, and excellent visibility. If you are not a qualified diver, you can either get certified here or choose one of the less difficult dive sites.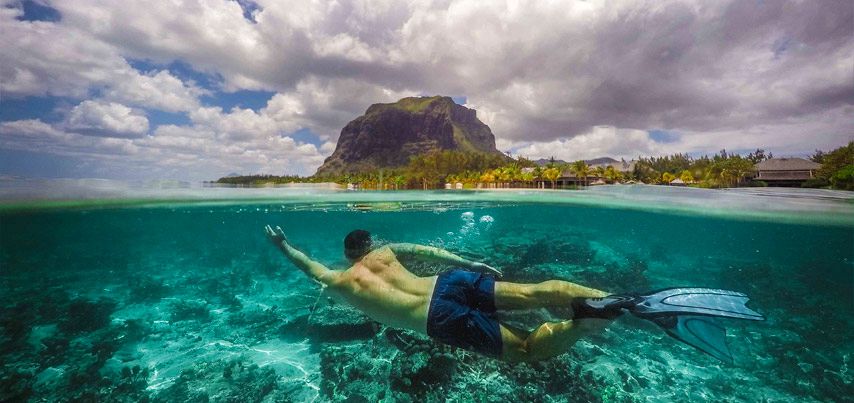 Underwater filming and photography are possible due to the crystal clear water, abundant fish life, and vibrant reefs and diving in Mauritius provides a stunning view of the ocean's shallow waters.
The island's oceans, fully encircled by barrier coral reef, are home to a host of beautiful and unusual species, offering a spectacular display for divers. Mauritius is regarded as one of the best places in the world to enjoy scuba diving. Mauritius has over 50 breath-taking dive sites to discover.
Your vacation wouldn't be complete if you visit Mauritius and don't even experience the wide range of water sports and activities this paradise island has in store for you.
Nature
Mauritius is not only the sun, the sea and the beach. The island also has around a dozen nature reserves and botanical gardens to explore, plus mountainous vistas, waterfalls and tropical forests where you will also encounter sublime flora that you will truly discover when immersed in the lush vegetation of the island. Nature lovers will find their happiness by setting out to discover unique landscapes such as the famous land of seven colors.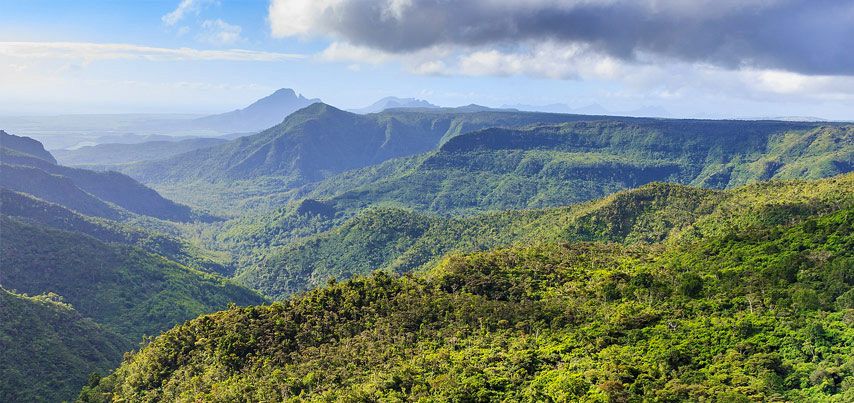 Visit the Black River Gorges National Park if you want to see Mauritian flora and fauna in all their glory. Finally, visit the vertiginous Morne Brabant, which has been a UNESCO heritage site since 2008. Follow the traditional route of tea and Bois Cheri which will make you discover the secrets of Mauritian tea.
There are many places for hiking and trekking in Mauritius where nature reveals all its beauty.
Multiculturalism
Mauritius is a beautiful mix of different cultures and religions. The people who make up this population come from three continents, they have brought a large number of traditions and beliefs from their ancestral lands.
Despite the fact that the Mauritian population is predominantly Hindu, other communities like Muslims, Buddhists and Christians live together in harmony.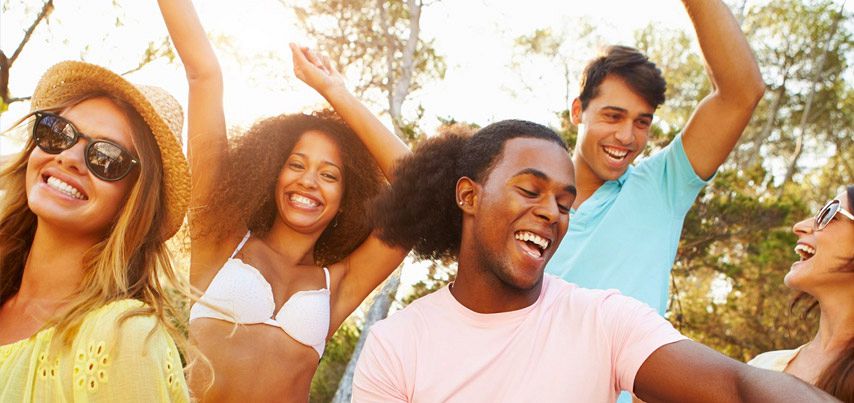 Religious festivals are celebrated in a spirit of peace and harmony throughout the year. Several religious festivals are celebrated in Mauritius reinforcing the multicultural character of the island. The streets of the country are animated by parades celebrating the Chinese New Year, the processions of the Tamil Cavadee, the Hindu pilgrimage to the Grand Bassin, the Catholic pilgrimage to the tomb of Blessed Jacques Désiré Laval in Port Louis and the annual Muslim reenactment of the sacrifice of Abraham.
Island Hopping
Unlike Seychelles and Maldives, the destination of Mauritius is made up of one main island. Just off its coast, however, there are several phenomenal islets waiting to be explored, and with untouched beaches and unusual scenery, it's the ultimate way to indulge in a Robinson Crusoe experience while in Mauritius.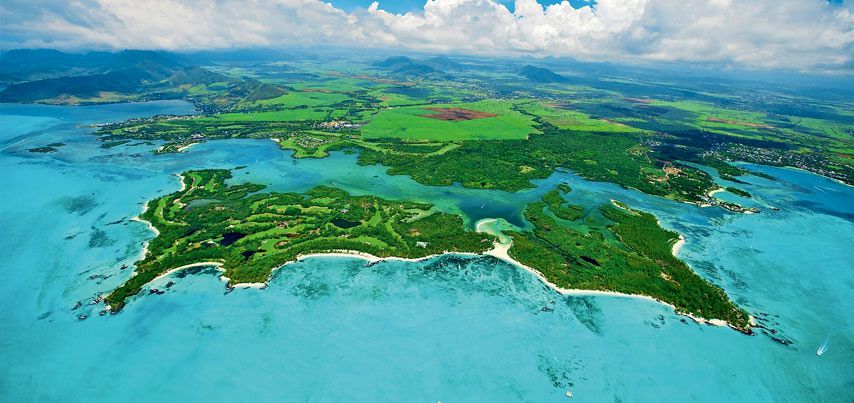 Many of the islands around Mauritius can be reached by ferry or catamaran and some of the popular islands to visit are:
Ile aux Cerfs
lle aux Aigrettes
Ile d'Ambre
lle Ronde
Ilot Gabriel
Flat Island,
Ile Aux Bénitiers
Ile des Deux Cocos
Coin de Mire
It's hard to beat the exclusive island-hopping day trip for an ultimate day out in paradise, which combines fun, relaxation, and exploration. Mauritius is one of the few places where you can spend your days relaxing on the islands.
Traditional and tasty gastronomy
A place where you can try Mauritian gastronomy which are influenced by Creole, French and Chinese cuisine and you will find rice, chicken, fish and seafood as basic ingredients. Popular dishes include Creole chicken and fish vindaye. The best thing is to try local street food and Mauritians as well as tourists love it. With a real culture of sharing and the dynamism of the streets, it will seem quite natural to you to enjoy your meal in the middle of the alley as you pass through the center of the island. If you prefer gourmet restaurants, you can visit the Table du Château or the Clef des Champs that will satisfy all your food cravings.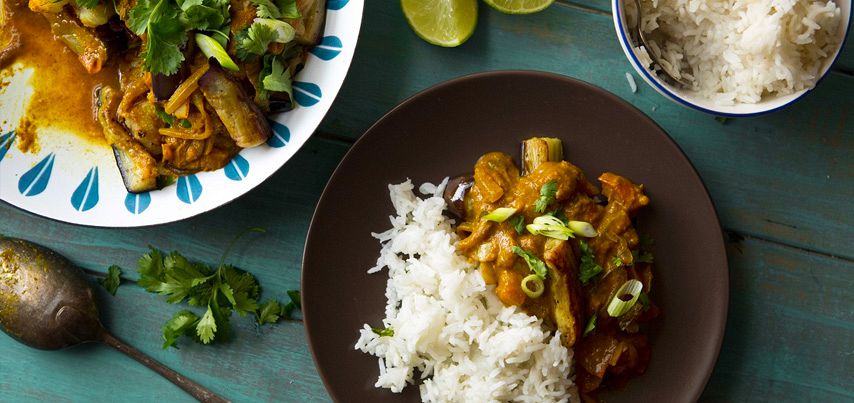 Famous for its sugar cane plantations, Mauritius is also renowned for its rum production and when it comes to local flavors, don't miss a taste of Mauritius rum.
You can also discover world-famous distilleries and end the visit with a meal at the restaurant of the L'Alchimiste distillery in Chamarel.
Rich History and Culture
Another good reason to visit Mauritius is the wealth of information available about the country's fascinating past. There are numerous museums such as Eureka House, Blue Penny Museum and Mahebourg museum opened to visitors which will create the most enriching experience.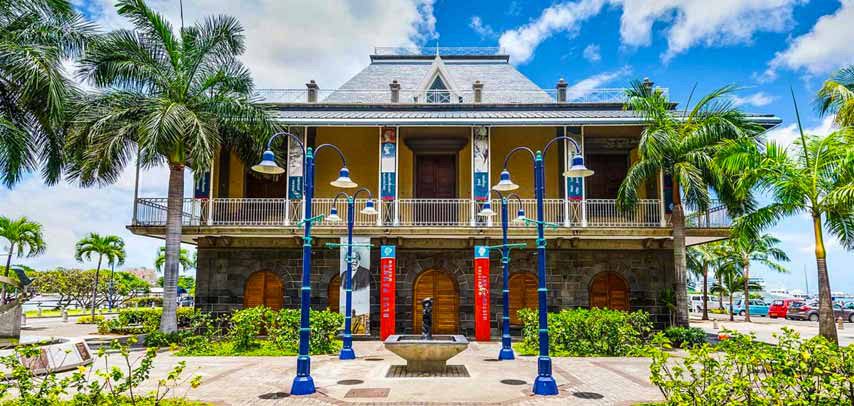 Going to Mauritius also means discovering a distinct and welcoming culture: the music, history, and cultural heritage of this idyllic island will leave you with lasting impressions.
The sega, a popular music from Mauritius, is one example of this cultural heritage. Although it has African roots, it is currently only performed in the Seychelles, Rodrigues, and Mauritius.Sega is music born out of exile and slavery, which is why it deploys such strength and sensuality that makes bodies vibrate. Come dance to the rhythm of Creole music and let yourself be carried away by the sega, its melody will take you to the heart of Mauritius' paradise.
Golf Paradise
Mauritius is a popular destination among golf enthusiasts. In addition to its beautiful turquoise lagoons and white sandy beaches, Mauritius is a country of reference for playing golf.
Around the island, there are eight 18-hole Championship golf courses and three nine-hole courses, both of which provide a world-class golfing experience. Mauritius was named Golf Destination of the Year for Africa, the Indian Ocean, and Gulf States by the International Association of Golf Tour Operators in 2008.